Jeff Askey Nabs Xtreme Bulls Win in Lovington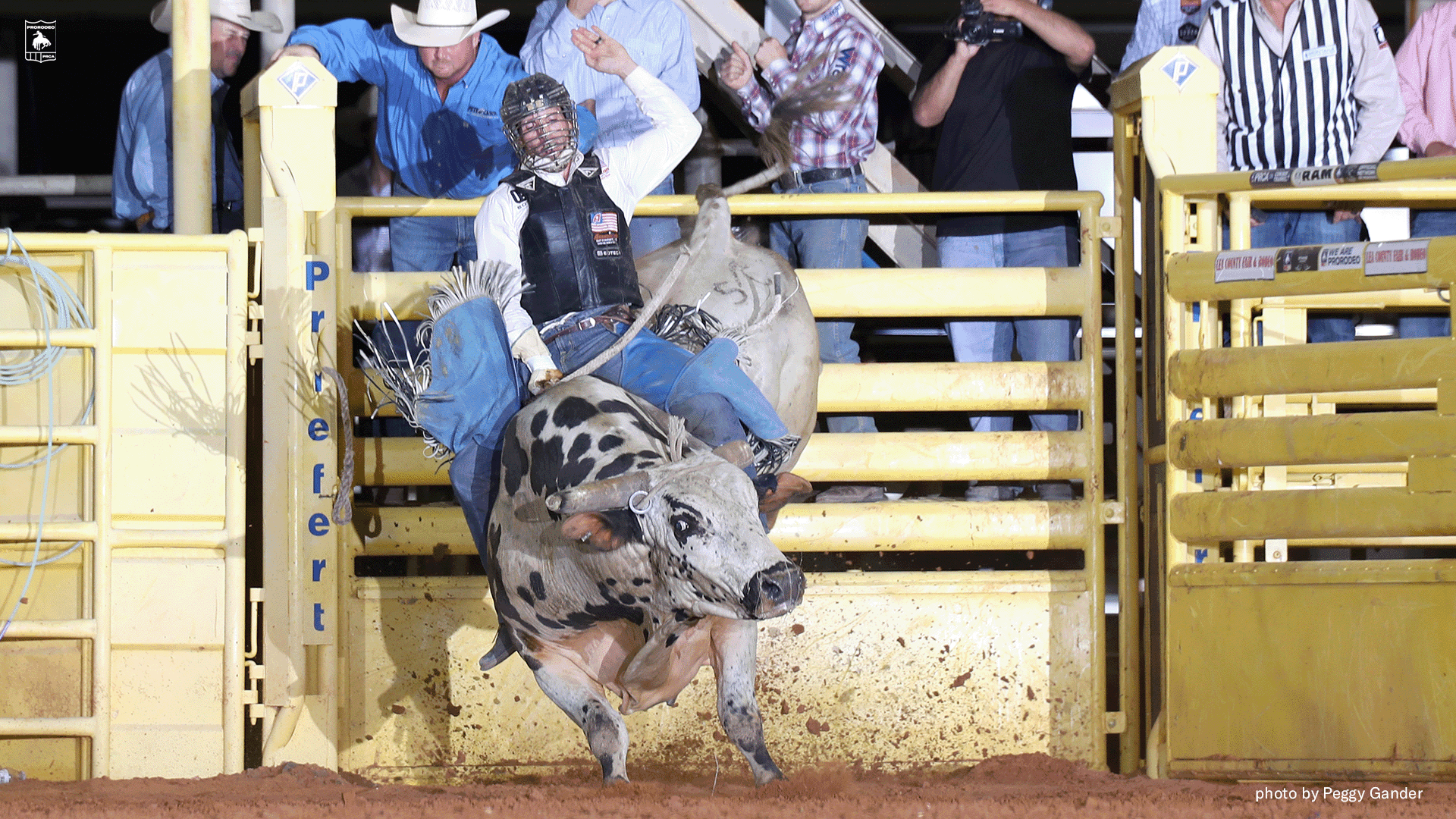 Jeff Askey prepared to take his final ride, and advice came from all sides. Twilight Zone, stock from Pete Carr Pro Rodeo, stood between the 34-year-old and a victory on Tuesday night.
"When I was hanging on to the rope, one (friend) said he likes to go right. Another said he likes to go left," said Askey, pausing as he told the story. "And I finally said, 'You know what? How about I ride him for what he is? And see how that works out?'"
It proved an effective strategy. Askey posted an 89.5-point score in the short round, capturing the title at the Lea County PRCA Rodeo Xtreme Bulls in Lovington, N.M.
"He kind of shot out of there a little bit and turned back into my right hand," Askey said. "He had me kind of hustling. But it worked out."
Askey posted a 177.5 points in the two-head average, completing an impressive performance that fit in nicely with his previous six victories this season, including the Texas Circuit Finals in Waco, and the Clark County Fair & Rodeo in Nevada.
"Lovington is always a really good rodeo. I don't think I have done well at Xtreme. But the rodeo is good," said Askey, who hails from Athens, Texas. "The stock's always good and so is the crowd."
As he packed up and prepared to head to Abilene, Askey looked forward to chasing down his dream. The focus remains narrow as eats up the miles on the road, crisscrossing the country. Askey aims to return to the WNFR for the fifth time. He placed seventh in the 2020 PRCA | RAM World Standings, a reminder of his talent when he nods his head in the chute.
What makes this year different is that Askey missed the premier event in 2021. The absence gnaws at him.
"I am not going to say I watched it on TV. I was at home on the couch and getting ready to go to work. I would much rather be there in the yellow chute," Askey said. "That's how you make a chunk of change. You get there and make the kind of money where you can buy land or pay off stuff at the house. It drives you."
Courtesy of PRCA