Josh Frost Wins California Rodeo Salinas Big Week of Bull Riding Event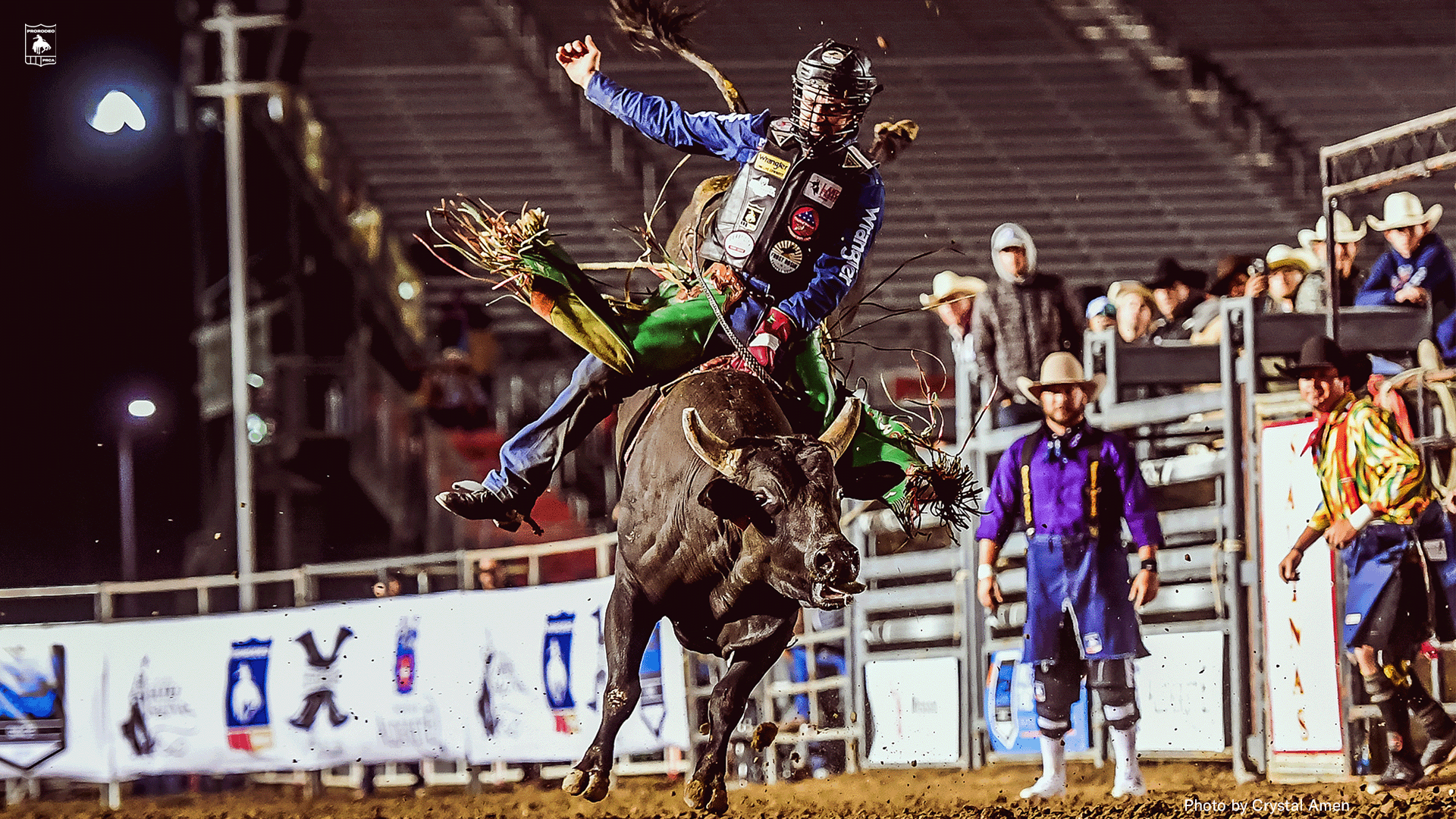 Even after 12 hours of driving, even after the legs stiffen and the back aches, even after scant sleep, bull rider Josh Frost finds easy motivation.
"I have a strong reason to keep doing it every day — that gold buckle at the NFR," Frost said. "There's been 10 years of hard work to get to this point. It's been a strong season, and I have built up some good momentum. But there's one goal in mind."
Frost began his NFR experience refrigerator cold, failing to post a score in his first 12 rides, spanning 2019 and part of 2021. Then he got hot, and he hasn't stopped simmering since.
Frost finished second in the PRCA | RAM World Standings last season, and he sits there again with a blistering run of performances. He continued writing his diary of success at the California Rodeo Salinas Big Week of Bull Riding.
Frost won the two-head average with 167 points on Corey & Lange Rodeo's Shaved Ice and Flying U Rodeo's Wing and Barrell. He relished the environment.
"It was cool. They had us right up there on the racetrack in front of the crowd," said Frost, who earned $10,959. "It was super exciting. In the long round, Shaved Ice, I knew that was a bull that could do anything. And he finished by blowing up in the air. And in the short round, that was a little bugger that I had seen five or six times. He got a little flat, but he made it through strong."
Frost, 27, continues to draw from his last NFR experience. It drove home the importance of consistency and mental toughness.
"You look at the top guys in the sport, like Stetson Wright and Sage Kimzey. I watched what they have done, and you see where they show the most growth and it's how to control the mind. I have read books on it and talked to coaches, done a little bit of everything," Frost said. "The key is the ability to do well day in and day out."
Frost has won double figure events this season. He is riding a wave of excellence. But he's not about to take anything for granted. His eyes remain focused on looking through windshield and the prize in the distance.
"You know the biggest part I appreciate is the challenge of it. It is a certain lifestyle out here with great friends. And it's important to remember how blessed we are to get to travel and do this," Frost said. "I love the grind of driving 12 hours and then working eight seconds. But there's one goal in mind, that top prize at the NFR."
Courtesy of PRCA