Junior World Finals to Launch in Las Vegas in 2019
Event will continue to attract the top junior rodeo athletes for ten days of competition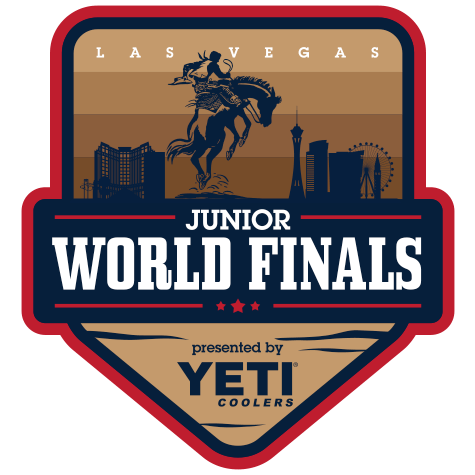 Las Vegas Events announced today the creation of the Junior World Finals, set to launch in 2019. The event that has been known as the Junior NFR presented by YETI will transition to the new name at the end of its ten-day run in Las Vegas.
Starting next year, the Junior World Finals will continue to be held in the Wrangler Rodeo Arena at Cowboy Christmas. It will run concurrently with the Wrangler National Finals Rodeo, scheduled for Dec. 5 – 14, 2019.
For the third consecutive year, the current iteration – the Junior NFR presented by YETI – is being held at the Las Vegas Convention Center inside the Wrangler Rodeo Arena. More than 700 contestants are competing in qualifiers and finals in eight events (with various age groups per event): bull riding, bareback riding, saddle bronc riding, steer wrestling, girls and boys breakaway, team roping, tie-down roping and barrel racing.
"Junior rodeo in Las Vegas continues to grow and evolve," Pat Christenson, president of Las Vegas Events. "The Junior World Finals are an opportunity for Las Vegas Events to take the competition to another level. We look forward to working with our event producers to make the 2019 Junior World Finals the best and most competitive one we've held in Las Vegas."
For more information on the current Junior NFR presented by YETI or to view the live streaming of the event, please visit www.NFRexperience.com.
See more at NFRexperience.com