Ky Hamilton Finding a Home in Cheyenne, Wyo.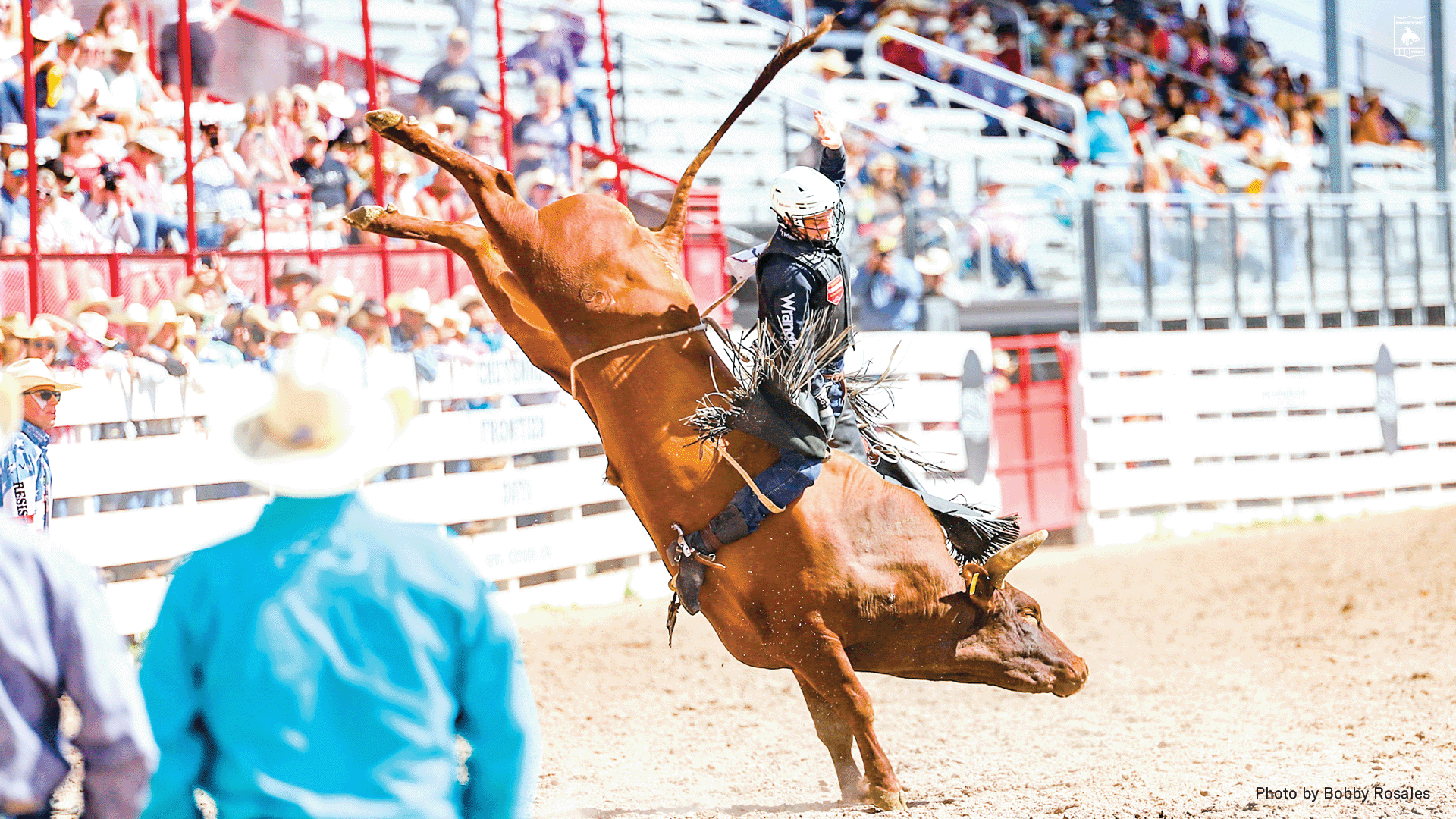 The Cheyenne (Wyo.) Frontier Days rodeo is becoming like a second home for bull rider Ky Hamilton.
A year ago, the Mackay, Australia, native captured his first title at the Daddy of 'em All and he's put himself in a prime position to defend his title in 2022.
In the third performance of this year's rodeo, Hamilton put together one of his best rides of the season, a 92.5-point effort on Stace Smith Pro Rodeos' Fire Ant. It was a bull he was familiar with thanks in part to traveling partner and five-time PRCA World Champion Stetson Wright.
"I knew that bull was going to be good before I ever got on him," said Hamilton, 23. "Stetson had ridden him in the short round there last year. I knew it was going to be a tough one, but I just had to keep riding the whole time."
Hamilton missed three weeks of rodeo action after suffering two broken bones in his back at the Reno (Nev.) Rodeo Xtreme Bulls in June. After back-to-back weeks of high marked rides, he currently sits 13th in the PRCA | RAM World Standings with $68,912.
He said his recent success doesn't come as a surprise to him, he expects himself to ride that way. Being healthier makes it a little easier to accomplish that feat.
"This is a really good time to be doing well, but at the end of the day that's how I expect myself to ride," he said. "After getting hurt in Reno the last few weeks of rodeoing have been pretty rough.
"I think I finally just got to feeling good enough to where I know I can ride. I knew it would just take one good ride to get my confidence back and everything. Now, it's all about going out there and continuing to do my job."
Cheyenne Frontier Days continues July 28-31 with the rodeo kicking off at 1 p.m. MT each day.
Courtesy of PRCA