PRCA Standings Shuffle: Six Move up in Top 15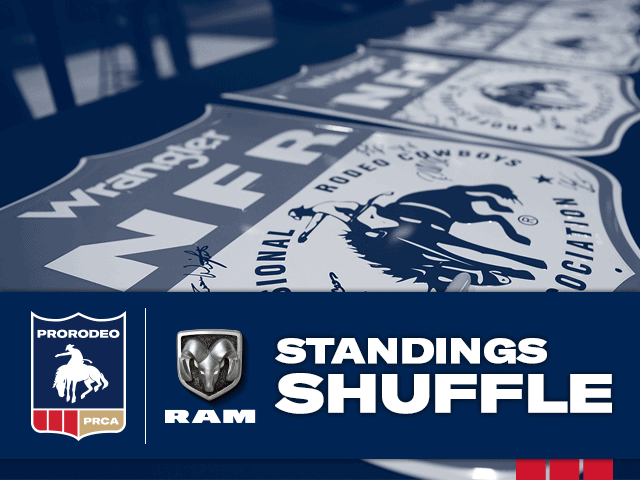 Every dollar earned on the ProRodeo road is as good as gold, particularly during the 2020 season due to COVID-19 cutting down the opportunities to score big and climb the Top 15 in the PRCA | RAM World Standings.
Despite the limited opportunities to compete June 15-21, the six ProRodeo competitions worth a collective $117,552 gave six ProRodeo athletes a boost within the Top 15 of their respective events.
Cowboys know it's easier to maintain a position at the top than it is to play catch-up when trying to qualify for the Wrangler National Finals Rodeo. Every dollar counts, and making the Top 15 in the world standings early establishes a solid base and builds a cowboy's confidence during the summer run.
The cowboys who improved their position within the Top 15 last week include the following:
Three Spots
• J. Tom Fisher moved from 15th to 12th in steer roping.
Two Spots
• Haven Meged moved from 11th to ninth in tie-down roping.
• Colten Fritzlan moved from 16th to 14th in bull riding.
One Spot
• Hunter Cure moved from 13th to 12th in steer wrestling.
• Adam Gray moved from 13th to 12th in tie-down roping.
• Westyn Hughes moved from 16th to 15th in tie-down roping.
More changes are likely in the world standings as June closes out with seven ProRodeo competitions plus the World's Oldest Rodeo in Prescott, Ariz., which begins June 29.
Check back with ProRodeo.com next week to see who moved up within the Top 15 of the world standings.
Courtesy of PRCA