Record Season Continues for Stetson Wright with Three Pendleton Titles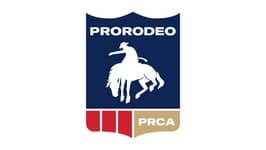 PENDLETON, Ore. – What a season it has been for reigning PRCA World Champion Stetson Wright.
Earlier this week, he made ProRodeo history by becoming the winningest regular-season all-around money earner before the Wrangler National Finals Rodeo with $282,722 earned in saddle bronc riding and bull riding. The record was previously held by rodeo legend Trevor Brazile. Wright one upped Brazile again over the weekend.
He took home three titles at the Pendleton Round-Up, winning the saddle bronc riding, bull riding and all-around honors. The windfall totaled $22,476, which broke Brazile's Pendleton record of $20,205 that was set in 2012. Wright also became the first cowboy since Lewis Feild in 1989 to win three events. Feild won bareback riding, saddle bronc riding and the all-around.
Wright said there's nothing quite like Pendleton.
"Excitement, adrenaline, everything you can think of I'm feeling right now," said Wright, the 2020 PRCA Bull Riding and All-Around World Champion. "This rodeo has treated me so good this year, I can't wait to come back. I've had the time of my life here this week."
Wright secured his Pendleton Round-Up titles by winning the finals with a 91.5-point ride on Burch Rodeo's Lunatic From Hell in the saddle bronc riding and an eight-second cover in the bull riding good for 89 points on Four Star Rodeo's Royal Playboy.
"Everything that is clicking right now in the bull riding and the bronc riding it comes from my mom, my dad, my brothers and my travel partner Ky Hamilton," Wright said. "They've really helped me out in both events. I give all the success that I've had this year to those guys, they've kept me going, they've kept me positive.
"All I have to do is look to my left or look to my right, there's always someone there in my family, and I guess that's an advantage I have over a lot of guys. I have a lot of support and a lot of smart support when it comes to rodeo."
He will look to end his season on a high note next week at the ProRodeo Tour Finale in Salinas, Calif., Sept 23-26 as he looks for his second Tour championship.
"Shoot, I'm just going to do my job, that's all I can do," Wright said. "I feel like if I stay on and ride good then I did my part, everything else is left up to everybody else."
Martin's victory key to NFR dreams
Steer wrestler Tristan Martin has been grinding this season to make his first Wrangler NFR.
A day after saying the fourth quarter of the ProRodeo season has been one that's put him into the mix, Martin clocked a time of 4.4 to win the finals and the average (15.7 seconds on three head).
After taking home $11,456, Martin will move solidly into the Top 15 and likely put him into the Finals in Las Vegas with one weekend remaining in the regular season. Martin entered Pendleton 15th in the world standings but with less than a $200 lead.
Pendleton victory has Richard, Buhler thinking NFR
Team roping header Rhen Richard hasn't been to the Wrangler NFR since 2019. For heeler Jeremy Buhler, a trip to Las Vegas last came in 2017, a year after winning his world title.
The pair are looking to make 2021 their return trip together. Winning Pendleton might be the best method.
Richard was on the bubble at No. 15, while Buehler was 18th. After posting a three-head average time of 17.1 seconds and earning $13,177 each, Richard and Buhler have an inside track to Las Vegas.
Landingham powers to Pendleton win
R.C. Landingham continued to show the kind of bareback rider he can be as long as he's healthy.
The 31-year-old who missed significant time the last couple years while battling injuries, won the first round, the finals and the average in Pendleton. He won the first round with an 87.5-point ride on Sankey Pro Rodeo & Phenom Genetics' Silver Screen, then posted an 89.5-point ride on Saturday while aboard Calgary Stampede's Choke Cherry.
Landingham was 16th in the world standings before arriving in Pendleton, about $1,600 shy of No. 15 Mason Clements. Landingham earned $5,799 in the first round, $1,650 in the second and another $5,799 for the average.
Hanchey adds to standings lead
World standings leader and former World Champion Tie-Down Roper Shane Hanchey added to his lead after winning the average with a time of 28.9 seconds on three head.
Hanchey won the average after winning the finals with a time of 9.0 seconds. He already led by more than $30,000 in the standings. On Saturday, he added $10,998 to his season earnings of $164,015.
Snedecor makes move with third Pendleton title
Four-time World Champion Steer Roper Scott Snedecor won the Pendleton Round-Up for the third time and first since 2013. Snedecor, who entered the finals with the average lead, locked up his victory with a time of 15.4 seconds on Saturday. His three-head average of 43.2 seconds earned him a total of $8,812.
Snedecor was eight in the world standings before heading to Pendleton.
Pluemer wins barrel racing
Leia Pluemer posted a time of 57.65 seconds on two head to win the barrel racing in Pendleton. She earned $11,922.
Gilbert wins first breakaway roping in Pendleton
Sawyer Gilbert made history in Pendleton by winning the rodeo's inaugural breakaway roping event.
She clocked a 2.6-second run in the finals to take home the average win with 5.0 seconds on two head. The win earned her $9,775.
Courtesy of PRCA