Rodeo's Kiddie Kapers Parade Scheduled for Sunday, July 17th at 3pm
THE THEME IS 'BULL-IEVE IN YOURSELF'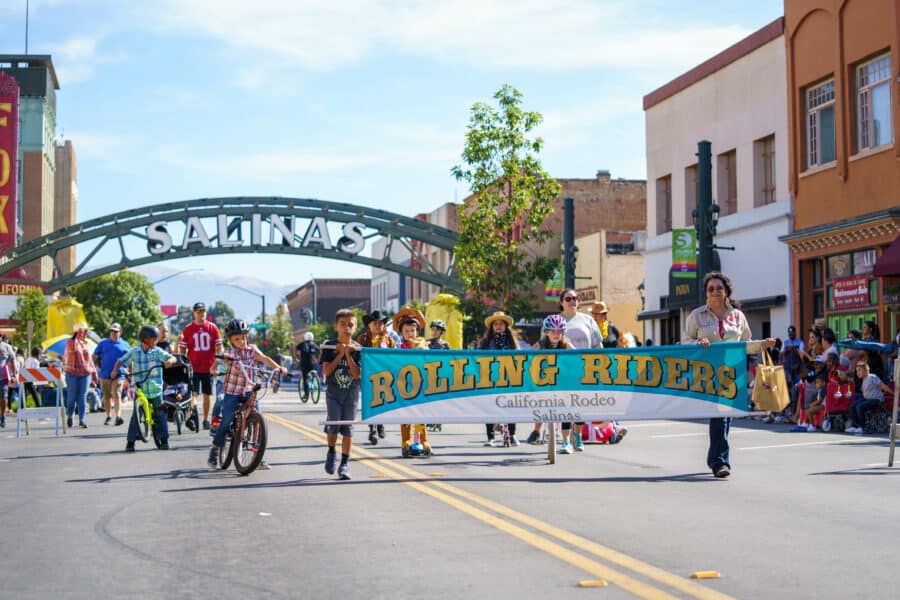 SALINAS, CA – The week of the California Rodeo Salinas is known as Big Week because it's full of activities that promote and preserve western heritage. Many of the events cater to children, are fun for all ages and have been happening for decades.
The annual Kiddie Kapers Parade presented by Sakata Seed America is a hometown staple in Salinas and helps kick off Big Week festivities. This 91-year-old parade will be held Sunday, July 17th at 3pm at Salinas City Center (formerly Old Town Salinas).
The theme is 'Bull-ieve in Yourself' and kids are encouraged to dress up like whatever they want to be-astronauts, scientists, cowboys, doctors-and there will be special prizes for the best-dressed bullfighters. This is a tribute to past freestyle bullfighting champion Ross Hill who passed away in 2021 and is featured on the California Rodeo's 2022 commemorative poster.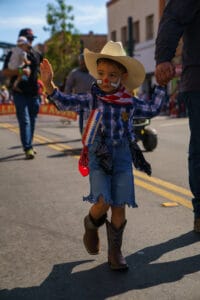 The updated route and various categories for participation in the parade that can be found at: www.carodeo.com/events/2022/kiddie-kapers-parade. No pre-registration is required, and the parade is free for participants and spectators.
About California Rodeo Salinas


The California Rodeo Salinas will take place July 21st-24th, 2022. The California Rodeo Association is a not-for-profit organization that strives to preserve and promote the traditions of the California Rodeo Salinas and the West. We support the community and other non-profit organizations through the staging of the annual California Rodeo Salinas and other year-round operations of the Salinas Sports Complex. Through donation of our facility, vending and fundraising opportunities during Rodeo and other events, the California Rodeo Association returns over $500,000 annually to local non-profits. For more information about the California Rodeo Salinas, log on to www.CARodeo.com or call the California Rodeo Office at 831-775.3100. 'Like' the California Rodeo on Facebook at www.facebook.com/CARodeoSalinas or follow us on twitter @CaliforniaRodeo for updates, photos and more.