Ryan Motes' Horse Rocky Wins "AQHA Horse of the Quarter" Honor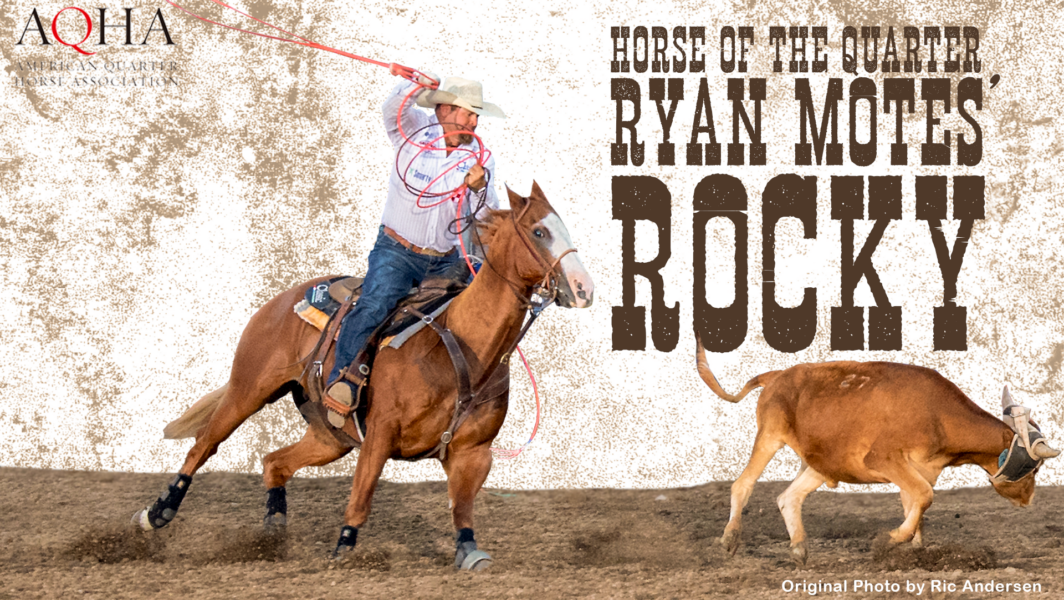 COLORADO SPRINGS, Colo. – This year the PRCA unveiled a new recognition with the American Quarter Horse Association (AQHA) called "AQHA Horse of the Quarter."
For this new acknowledgment, the PRCA will send a survey to all active PRCA announcers on Survey Monkey via email. The announcers will have the option to nominate – up to two times – any timed-event or pickup horse. If an announcer nominates a horse, he will receive $25 for making a nomination.
From the AQHA horses nominated, a winner will be chosen by an expert three-person panel with two representatives from AQHA and one from the PRCA.
The winner of the "AQHA Horse of the Quarter" for the second quarter was CD Rock Star, "Rocky." Courtney Motes, Ryan Motes' wife, owns the horse. Ryan, a team roping heeler, is a five-time qualifier for the Wrangler National Finals Rodeo. Motes will received a $1,000 gas card for winning. Motes was nominated by veteran announcer Anthony Lucia.
"(Rocky) is a good size horse, he's pretty big, especially for a heel horse," Motes said. "Man, he can really, really run and really stop. For a horse that is big, he can run and stop. He has really good timing with the cattle for such a big horse. That's what has made him so durable."
Rocky is 20 years old.
"He's kind of quirky and he has a big personality," Motes said.
PRCA announcers are encouraged to submit their nominations for the "AQHA Horse of the Quarter" for the third quarter.
Courtesy of PRCA