TicketSmarter Morning Line – Fort Worth Round 2
By: Slade Long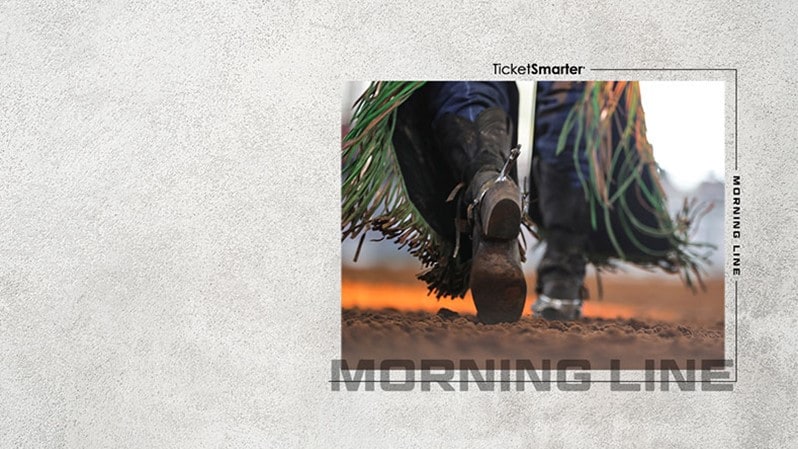 Round 2 in Fort Worth features a very tough pen of bulls. This will be one of the strongest regular-season long rounds in terms of bull power in PBR history. Not very many guys drew bulls that fit them particularly well, either. Look for this to be similar to the World Finals long rounds where the best bulls are out – good for the bulls, difficult for the riders.
Rafael Henrique dos Santos on 92T Buckin for Cash:
Santos was 88 points in the first round and could do well in Round 2. Buckin for Cash has been ridden three times in his last six outs, including a 90.75-point score for Boudreaux Campbell in the World Finals short round to win the event. This bull has a lot of action and is speedy, but he has good timing. He would be a better fit for a left-handed rider, but Santos has a chance.
Cooper Davis on 319 Canadian Mist:
Never count Davis out, but he's a big underdog in this matchup. He's been on this bull twice and hasn't made it to the four-second mark either time. Canadian Mist is similar to the bull that threw Davis off last night in that he goes to the left and has world-class speed.
J.T. Moore on 39D Top Shelf:
Top Shelf is 24-2 in his career, and he hasn't been ridden in over a year. The good news is he likes the left and should go into Moore's hand. Moore got a score in Round 1, and a big score here would help him a lot, but he will have to be mistake-free to get by this bull.
Kaique Pacheco on M5 Soy El Fuego:
Tough bull, but he's been ridden a couple of times recently. The difficulty for Pacheco is that this bull will go away from his hand and has some forward movement in the spin. He's strong and intense and doesn't have perfect timing. Pacheco kept a low score in Round 1 and needs a second score.
Lucas Divino on 87L Party Animal:
This bull is a son of After Party, and he's a lot like his father. He goes to the right and can back up under himself, getting riders tilted forward. Divino bucked off of him at the Fort Worth event last August, but this is really a pretty good draw for him.
Jose Vitor Leme on 74D Rooty Tooty:
This isn't the perfect fit for Leme, but he's rideable. Rooty Tooty should go to the right, and he's 5-1 in his career. Leme will be the best rider he's faced, and he's also the best rider in the round and coming off a round win. In any round of high-difficulty bulls, the best riders have a built-in edge as they are much better than the average rider against bulls of this caliber.
Jess Lockwood on X27 Last Resort:
Keyshawn Whitehorse was 87.25 points on this bull in the 15/15 Bucking Battle in Del Rio, but that's the only time Last Resort has been ridden. He likes to go to the right, and that will be away from Lockwood's hand, but again, the best riders have an advantage in this round. Lockwood is very good on bulls that go away from his hand.
Dalton Kasel on 806 Speed Demon:
Speed Demon has been ridden 13 times in his career, six of those by Cooper Davis. Although Kasel and Davis are roughly the same size, Davis is right-handed and rides like a shorter guy, while Kasel is a lefty and rides more like a taller guy. That is a plus for Kasel on bulls with a lot of power and drop, but definitely a minus on Speed Demon, who seems to be perfectly built for Davis and no one else. Speed Demon is 25-0 against lefties in his career.
Joao Ricardo Vieira on 628 Drago:
Dener Barbosa got on this bull last night as a reride. Drago has been ridden just once in 10 career outs, but his style is more crafty and less powerful and athletic. He tends to go to the left. He may try to get Vieira to the inside of the spin, but Vieira is fundamentally sound and experienced enough to handle this bull.
© 2021 PBR Inc. All rights reserved.