Tie-Down Roper John Douch Wins Wildcard Round at Calgary Stampede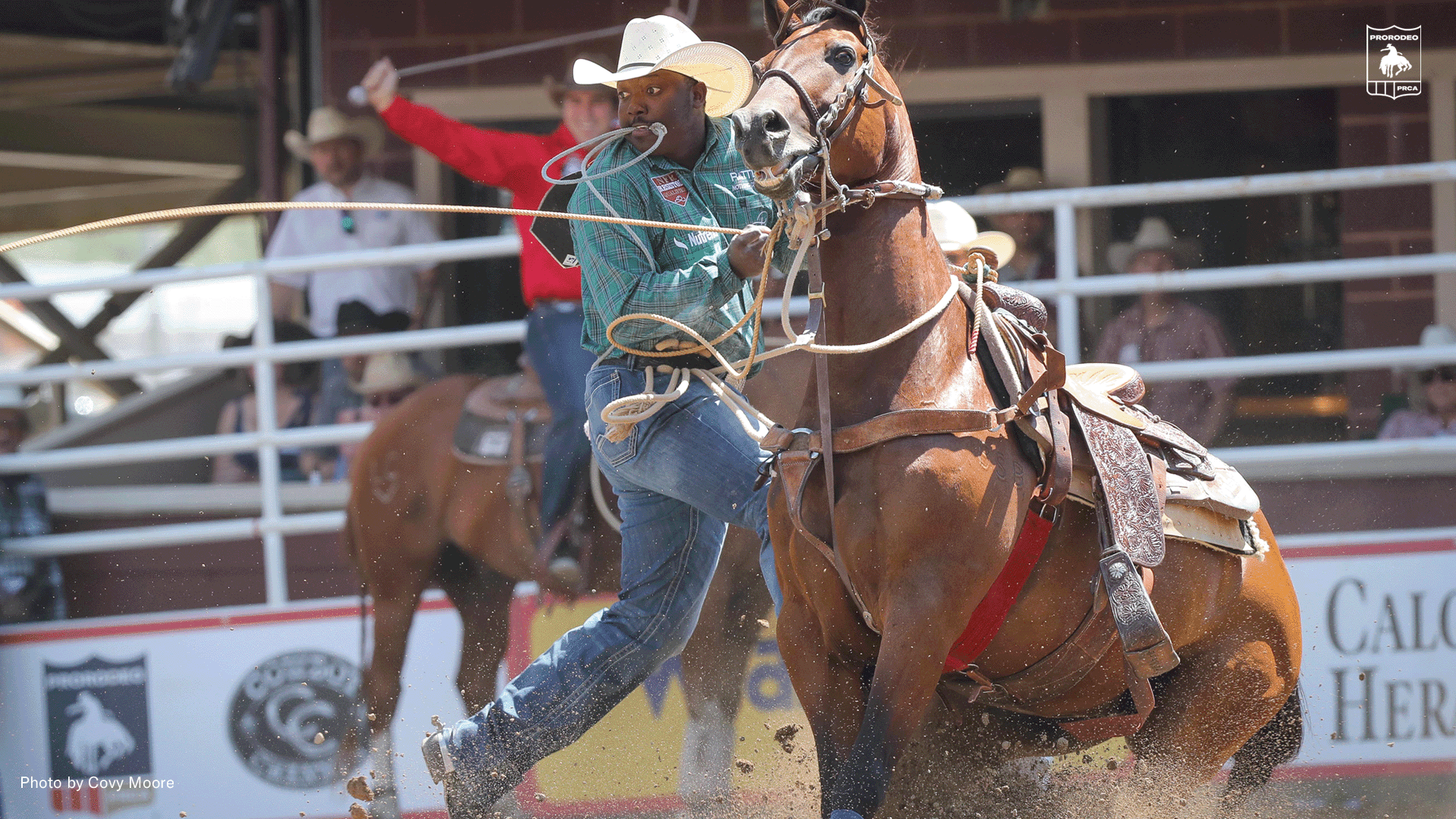 John Douch made the most of his chance to stay alive for the big money at the Calgary Stampede.
The Huntsville, Texas, cowboy won the Wildcard Round with a 7.4-second run Saturday to qualify for the 12-man semifinals Sunday.
"I really didn't do my job this week and I was fortunate enough to win just enough to come back to the Wildcard (Round)," said Douch, 25. "Winning the Wildcard means a lot. It gives me one more chance to win some good money."
There were 10 competitors in each event in the Wildcard Round Saturday with the top two placers moving on to the semis.
"(Friday) I ran the same calf, and I knew what she was going to do (Saturday)," Douch said. "I didn't do my job and I was little off the barrier on Friday. (Saturday) I knew she would start good, so I could get out of there pretty quick. I knew I could go fast as I could. The run felt pretty good and hopefully I can just go back and do the same run (Sunday).
"There was a little pressure because you have the best guys who get invited to the Calgary Stampede. Everyone is on their game when they come here."
The Calgary Stampede concludes July 17 and starts at 1:30 p.m. The top four semifinal finishers move on to the sudden-death Showdown Round later Sunday.
"My plan for (Sunday) is just to build off the run I did (Saturday) and hopefully be a little faster," Douch said. "I'm pretty sure they will bring the best calves back and hopefully I will have another good calf and go fast."
Douch made his Wrangler National Finals Rodeo debut in 2021, finishing 10th in the PRCA | RAM World Standings with $166,367. He's second in the most recent world standings with $118,521. Douch's biggest win this season to date was capturing the RodeoHouston title.
"It would be pretty cool to win the Calgary Stampede and RodeoHouston in the same season," Douch said.
Courtesy of PRCA