Tim O'Connell Takes Over PRCA Instagram Live Tonight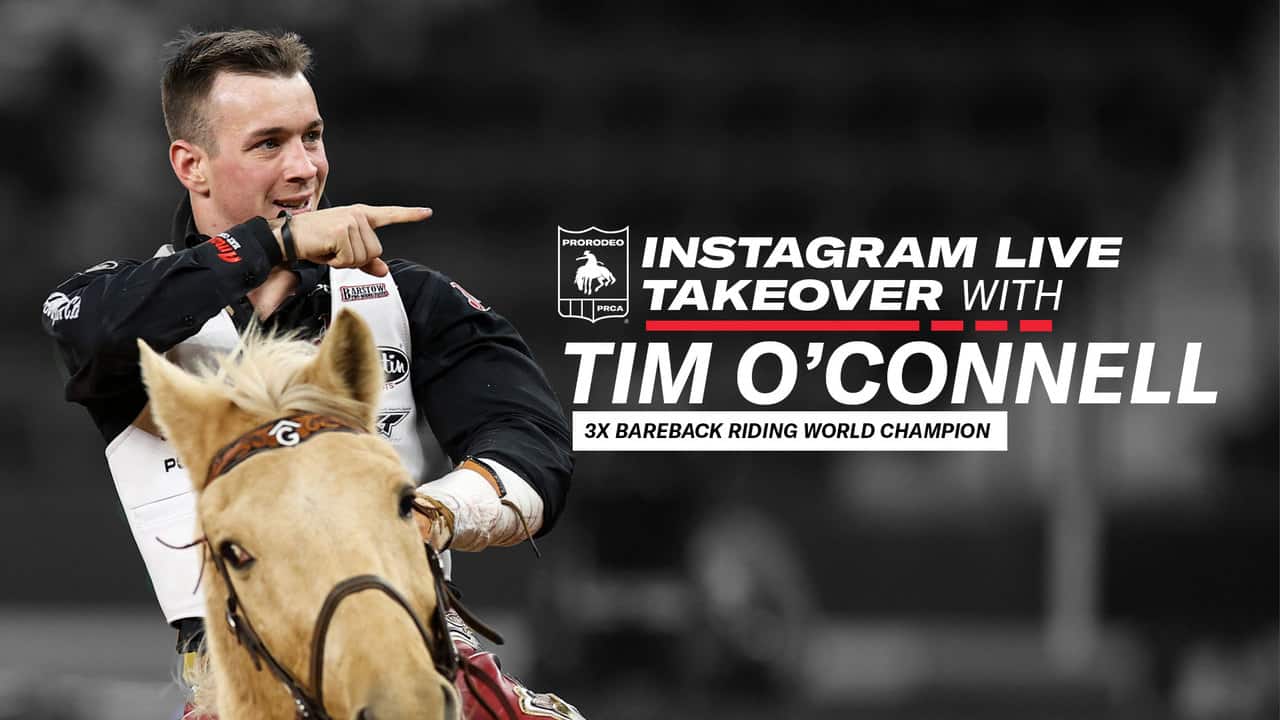 Three-time PRCA World Champion Bareback Rider Tim O'Connell will take over the PRCA Instagram account at 5 p.m. (MT) today (Oct. 27).
O'Connell will sit down with PRCA Media Coordinator Tanner Barth for a live Q&A session.
If you have questions for the Marshall, Mo., cowboy you can email them to tbarth@prorodeo.com.
Courtesy of PRCA