Together Again – Like the Stampede and the World's Best Rodeo Athletes!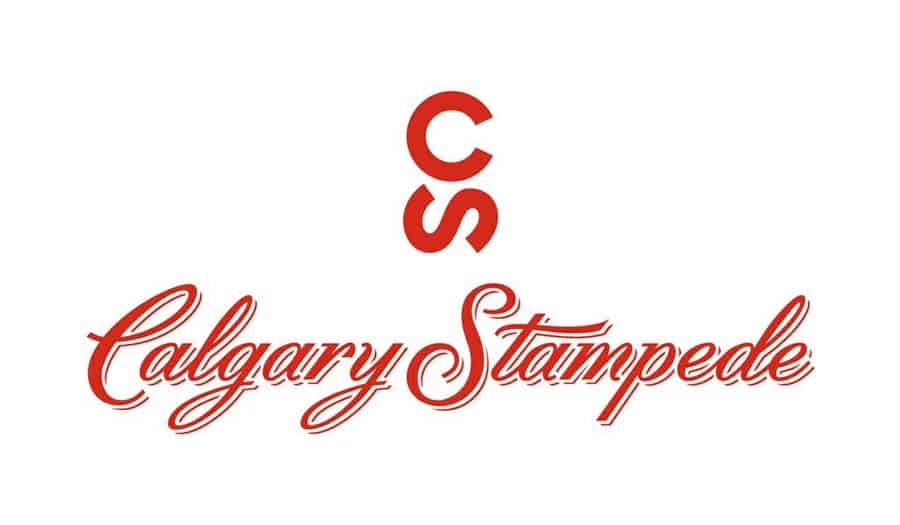 Calgary – The Greatest Outdoor Show on Earth is back, and with it, the incredible energy and excitement of the World's Largest Outdoor Rodeo! The Calgary Stampede is excited to announce the full lineup of the world's best Rodeo Athletes who have been invited to compete over 10 action packed days for a shot at becoming 2022 Calgary Stampede Champions. All six of the 2021 Calgary Stampede Champions will be back to defend their titles, and will be joined by rodeo's premier athletes from the Canadian Professional Rodeo Association, Women's Professional Rodeo Association and Professional Rodeo Cowboys Association.
"This year's lineup of competitors is sensational. We are so proud that the Calgary Stampede continues to attract the best-of-the-best when it comes to rodeo competitors," says Kristina Barnes, the Stampede's Manager of Agriculture & Western Events. "We know they will lay it all on the line for an incredible 10 days of action in GMC Stadium."
From the youthful swagger of 18-year-old rookie Bareback sensation Rocker Steiner, to ultra-cool Bull Riding legend JB Mauney – the field is packed with the biggest names in the sport of rodeo. The incredible competitors of Barrel Racing are represented by a strong field of riders including superstar Emily Beisel, 2021 Stampede Champion Bertina Olafson, and Nancy Leischner, the winner of the Stampede's Barrel Racing Qualifier. Current number one in the world in Tie Down Roping, John Douch, will have to be fast to match three-time Calgary Stampede Champion Cory Solomon's skills in the arena. A stacked field of Steer Wrestlers includes 2021 World Champ Tyler Waguespack and Alberta's own Cody Cassidy, a Stampede veteran. And speaking of homegrown talent – the lineup in Saddle Bronc showcases the best young riders in Canada, including brothers Dawson and Logan Hay, Ben Anderson, Kole Ashbacher, Kolby Wanchuk and three-time Stampede Champion Zeke Thurston.
"There's nothing quite like a hot July day, a cold drink in your hand and the chance to watch the best competitors in the sport of rodeo going head to head for a shot at the Stampede Championship," said Barnes. "We invite you to join us to experience all of the action in person, or tune in to Sportsnet and the Cowboy Channel to watch from the comfort of your own home."
Beginning daily at 1:30 p.m., the 2022 Stampede Rodeo is a must-see Stampede experience. Tickets for the rodeo are now available and include admission into Stampede Park the day of the event. To book your Stampede Rodeo tickets please visit, CalgaryStampede.com/Rodeo.
The Stampede Rodeo is broadcast daily at 1:30 p.m. MT in Canada on Rogers Sportsnet One and livestreamed on Sportsnet Now. Viewers in the United States can watch live daily on The Cowboy Channel, with the livestream on Cowboy Channel Plus. The Cowboys Rangeland Derby can also be viewed each night beginning at 8:30 p.m. MT on Rogers Sportsnet One and livestreamed on Sportsnet Now.
The full list of competitors for the 2022 Calgary Stampede can be found below:
Bareback Riding – Presented by: Bennett Jones
Tanner Aus – Granite Falls, MN
Caleb Bennett – Corvallis, MT
Leighton Berry – Weatherford, TX
Dantan Bertsch – Tompkins, SK
Clayton Biglow – Clements, CA
Taylor Broussard – Esterwood, LA
Cooper Cooke – Victor, ID
Cole Franks – Clarendon, TX
Strawbs Jones – Clermont, AU
Kody Lamb – Sherwood, Park, AB
RC Landingham – Hat Creek, CA
Orin Larsen – Inglis, MB
Clint Laye – Cadogan, AB
Wyatt Maines – Ilkwater, AB
Trenton Montero – Winnemucca, NV
Tim O'Connell – Zwingle, IA
Shane O'Connell – Rapid City, SD
Jess Pope – Waverly, KS
Jacob Raine – Mount Pleasant, TN
Rocker Steiner – Weatherford, TX
Ty Taypotat – Regina, SK
Anthony Thomas – Houston, TX
Saddle Bronc Riding – Presented by: Cenovus Energy
Ben Anderson – Rocky Mtn House, AB
Kole Ashbacher – Arrowwood, AB
Damian Brennan – Injune, AU
Chase Brooks – Deer Lodge, MT
Logan Cook – Alto, TX
Sterling Crawley – Stephenville, TX
Brody Cress – Hillsdale, WY
Jake Finlay – Goodiwindi, AU
Leon Fountain – Socorro, NM
Layton Green – Millarville, AB
Ross Griffin – Tularosa, NM
Dawson Hay – Wildwood, AB
Logan Hay – Wildwood, AB
Lefty Holman – Visalia, CA
Sam Kelts – Millarville, AB
Lucas Macza – High, River, AB
Sage Newman – Melstone, MT
Tegan Smith – Winterset, IA
Wade Sundell – Boxholm, IA
Zeke Thurston – Big, Valley, AB
Kolby Wanchuk – Sherwood Park, AB
Cash Wilson – Wall, SD
Bull Riding – Presented by: WestJet
Dakota Buttar – Eatonia, SK
Todd Chotowetz – Major, SK
Cody Coverchuck – Meadow Lake, SK
Alan de Souza – Taubaté, BR
Edgar Durazo – Moctezuma, MX
Cole Fischer – Jefferson, City, MO
Josh Frost – Randlett, UT
Ky Hamilton – Mackay, AU
Jordan Hansen – Amisk, AB
Trey Kimzey – Strong City, OK
JB Mauney – Stephenville, TX
Lukasey Morris – Union City, OK
Connor Murnion – Jordan, MT
Reid Oftedahl – Raymond, MN
Jared Parsonage – Maple Creek, SK
Maverick Potter – Waxahachie, TX
Shane Proctor – Grand Coulee, WA
Vinicius Rodrigues – Itapagipe, BR
Clayton Sellars – Wildwood, FL
Tyler Taylor – Stephenville, TX
Lonnie West – Cadogan, AB
Creek Young – Rogersville, MO
Steer Wrestling – Presented by: Plains Midstream Canada
Jesse Brown – Baker City, OR
Tanner Brunner – Ramona, KS
Cody Cassidy – Donalda, AB
Harley Cole – Okotoks, AB
Stephen Culling – Fort St. John, BC
Hunter Cure – Holliday, TX
Riley Duvall – Checotah, OK
Dakota Eldridge – Elko, NV
Ty Erickson – Helena, MT
Nick Guy – Sparta, WI
Stetson Jorgensen – Blackfoot, ID
Will Lummus – Byhalia, MS
Tristan Martin – Sulphur, LA
Payden McIntyre – Douglas, WT
Justin Miller – Neepawa, MB
Ty Miller – Wainwright, AB
Tyler Pearson – Akota, OK
Talon Roseland – Marshalltown, IA
JD Struxness – Milan, MN
Jacob Talley – Keatchie, LA
Dirk Tavenner – Rigby, ID
Tyler Waguespack – Gonzalea, LA
Tie Down Roping – Presented by: Halliburton
Logan Bird – Nanon, AB
Tuf Cooper – Decatur, TX
Jon Douch – Huntsville, TX
Morgan Grant – Didsbury, AB
Quade Hiatt – Canyon, TX
Shane Hanchey – Sulphur, LA
Ty Harris – San Angelo, TX
Kincade Henry – Mount Pleasant, TX
Westyn Hughes – Caldwell, TX
Zach Jongbloed – Iowa, LA
Cooper Martin – Alma, KS
Shad Mayfield – Clovis, NM
Haven Meged – Miles, City, MT
Tyler Milligan – Pawhuska, OK
Michael Otero – Millsap, TX
Bryson Sechrist – Apache, OK
Caleb Smidt – Bellville, TX
Clayton Smith – Eckville, AB
Shane Smith – Wimborne, AB
Cory Solomon – Prairie, View, TX
Riley Warren – Sundre, AB
Marty Yates – Stephenville, TX
Barrel Racing – Presented by: Calgary Herald
Emily Beisel – Weatherford, OK
Lynette Brodoway – Brooks, AB
Emma Charleston – Reeds, MO
Bayleigh Choate – Fort Worth, TX
Justine Elliott – Lacombe, AB
Lois Ferguson – West, TX
Lexie Goss – Redmond, OR
Stevi Hillman – Weatherford, TX
Shelly Holman – Brentwood, CA
Wenda Johnson – Pawhuska, OK
Nancy Leischner – Olds, AB
Skyler Mantler – Bassano, AB
Kassie Mowry – Dublin, TX
Bertina Olafson – Hudson Bay, SK
Brittany Pozzi Tonozzi – Lampasas, TX
Dona Kay Rule – Minco, OK
Ivy Saebens – Nowata, OK
Shelby Spielman – Ponoka, AB
Jessie Telford – Caldwell, ID
Jill Wilson, Snyder – TX
Cheyenne Wimberley – Stephenville, TX
Sissy Winn – Chapman Ranch, TX
About the Calgary Stampede
The Calgary Stampede celebrates the people, the animals, the land, the traditions and the values that make up the unique spirit of the west. The Calgary Stampede contributes to the quality of life in Calgary and southern Alberta through our world-renowned Stampede, year-round facilities, western events and several youth and agriculture programs. Exemplifying the theme, We're Greatest Together, we are a volunteer-supported, not-for-profit community organization that preserves and celebrates our western heritage, cultures and community spirit. All revenue is reinvested into Calgary Stampede programs and facilities.