Tuf Cooper Gets Long-Awaited San Antonio Title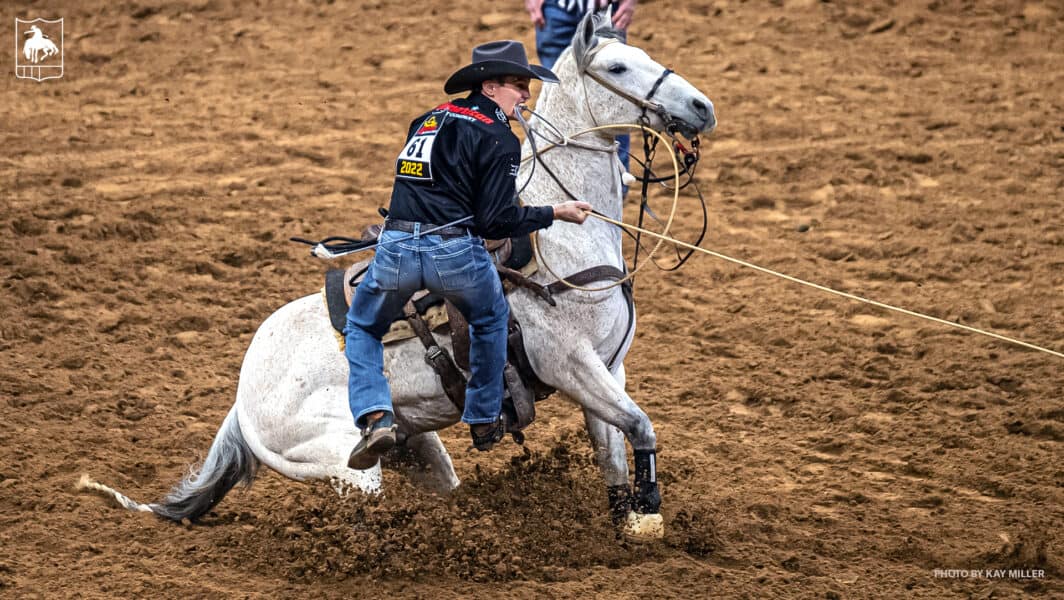 SAN ANTONIO – The long wait is over for ProRodeo superstar Tuf Cooper.
The four-time PRCA World Champion can now call himself a San Antonio Stock Show & Rodeo champion.
Cooper, who joined the PRCA in 2008, made that a reality with his 7.2-second run in the finals Saturday night at the AT&T Center.
"I was in a good position, I was eighth out (in the finals out of 11) and Haven Meged was winning the round with a 7.8 prior to me riding in," said Cooper, 32. "I knew I had to go for it. I wanted to win first. I had to stay calm. I just went out there and did what God created me to do here today."
Cooper won the San Antonio crown by taking home an unofficial event-best $19,500. He was riding his main horse Bro to the title.
"He has been such a blessing for me," Cooper said. "We've been having a little bit of trouble with him on the end of the ropes and mainly it has been my fault. If I rope like right there, like I did tonight, that horse will do his job every time. He's been such a blessing for me to have."
Cooper has climbed to the top of the PRCA mountain four times in his storied career – winning three tie-down roping world championships in 2011-12, 2014 and the all-around crown in 2017. Yet, it was obvious what the San Antonio win meant to him. San Antonio also was a stop on the NFR Playoff Series presented by Pendleton Whisky.
Moments after his time was shown on the scoreboard, he tossed his hat in the arena and flexed his muscles.
"I'm telling you I have been in this final round in San Antonio all but two times throughout my career," Cooper said. "That makes the 59th calf I have ran in this arena and I finally won this rodeo. I had a big monkey on my back, and I knew I made a good run. Right when I threw my hands up and I saw the clock, they probably got me for excessive celebration.
"I will load up my horse and drive back home to Decatur (Texas) and show my wife this buckle. It is going to be a great night and I want to thank everybody, including my buddy, TJ Alexander. He was out here all week helping me out and pushed me to get this championship in San Antonio. It is a great win for our entire team."
Other winners at the $1,034,390 rodeo were bareback rider Kaycee Field (91.5 points on Calgary Stampede's Agent Lynx); steer wrestler J.D. Struxness (3.4 seconds); team ropers Lightning Aguilera/Jonathan Torres (4.2 seconds); saddle bronc rider Stetson Wright (90.5 points on Pete Carr Pro Rodeo's Larry Culpepper); breakaway roper Martha Angelone (2.1 seconds); barrel racer Hailey Kinsel (13.76 seconds); and bull rider Sage Kimzey (92 points on Andrews Rodeo's Ol' Son).
Wright earned a rodeo-best $36,750 in San Antonio, $25,750 in saddle bronc riding and $11,000 in bull riding. Kimzey won an event-best $28,500.
Courtesy of PRCA