UTB Countdown No. 2: Kaique Pacheco
By: Justin Felisko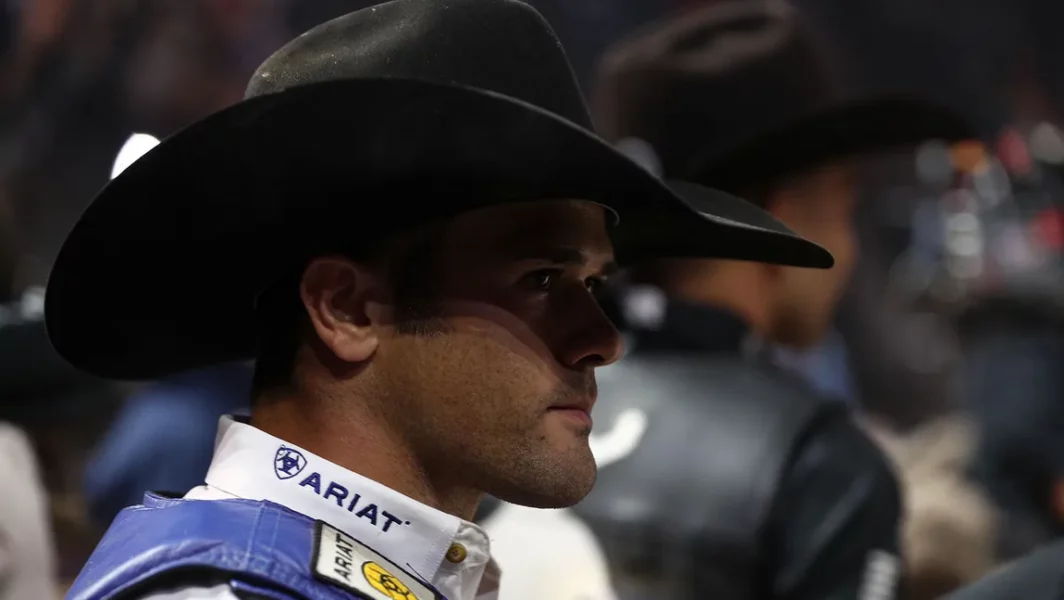 PUEBLO, Colo. – The 2023 Unleash The Beast series begins this weekend with the PBR Monster Energy Invitational in Tucson, Arizona (Nov. 26-27).
Round 1 from Tucson Arena airs exclusively on RidePass on Pluto TV at 8:45 p.m. ET before CBS Sports Network carries all the action on Championship Sunday (4 p.m. ET).
PBR.com will be counting down the final days leading up to the UTB season opener by looking back at the top bull riders at the conclusion of the 2022 season.
Today, we look at No. 2 Kaique Pacheco.
No. 2 Kaique Pacheco
World Championships: 1 (2018)
Best World Standings Finish: 1 (2018)
2022 Premier Series (UTB) Stats
Rides: 28
Attempts: 51
Riding Percentage: 54.9%
Top Ride: 92.75 points on Pookie Holler (Glendale, Arizona)
Average Ride Score: 87.57
Wins: 2 (Sioux Falls, South Dakota; Everett, Washington)
15/15 Bucking Battle Victories: 0
Round Wins: 9
Top 5: 8
Top 10: 10
90-point Rides: 5
2022 UTB/Team Series Recap: 2018 World Champion Kaique Pacheco nearly won a second gold buckle this past World Finals. Pacheco made a herculean effort on Wicked Dreams – 89 points in Round 6, ending the bull's streak of 34 consecutive buckoffs – to put himself right in the thick of the title race on Championship Sunday. Pacheco would push closer to Swearingen with his 88.5-point ride on Clear Water in Round 7 before surprisingly bucking off Manaba in 5.9 seconds in the championship round, cementing his bridesmaid finish in the world title race for the fourth time in his career.
Pacheco's second-place finish in 2022 was arguably still one of the best seasons of his career. His 54.9% riding average led the UTB, and it was the best of Pacheco's nine-year career. He also found a new gear when it came to round wins, leading the league with nine, and averaging 87.57 points per ride.
Let's also not forget he won $2 million at The American in March with an 89-point ride on County Jail.
The 28-year-old's most shining moment beyond that, though, may just have been for the Nashville Stampede, who selected him No. 2 overall at the PBR Team Series Draft in May. Pacheco bounced back from an up-and-down regular season (12-for-32) to go a perfect 4-for-4 at the PBR Team Series Championship as the No. 8 seed Stampede were the Cinderella story in Las Vegas. The Stampede would notch wins over No. 3 Oklahoma, No. 2 Texas and No. 5 Arizona, with Pacheco leading the way, ending the postseason with three consecutive 90-point rides. It was the first time in his premier series career Pacheco posted three straight 90s.
2023 Outlook: Pacheco could very well be considered the favorite for the 2022 PBR World Championship. The Brazilian native's performance at the PBR Team Series Championship was leaps and bounds better than any other rider in Las Vegas, and three of his four qualified rides were dominant performances away from his hand. Pacheco was already a World Champion and consistent contender before Nashville Stampede coach Justin McBride began to work with him this year, but McBride's coaching, including mental strength, may help push Pacheco back on top of the gold-buckle mountain for the first time since 2018. Pacheco will need to win more events than he did a year ago (2), but his consistency always makes him a threat, and he looked better than ever at the PBR Team Series Championship.
Follow Justin Felisko on Twitter @jfelisko
Photo courtesy of Todd Brewer/Bull Stock Media
© 2022 PBR Inc. All rights reserved.