World No. 4 Barbosa Misses Final Day in Anaheim with Bruised Right Shoulder
By: Justin Felisko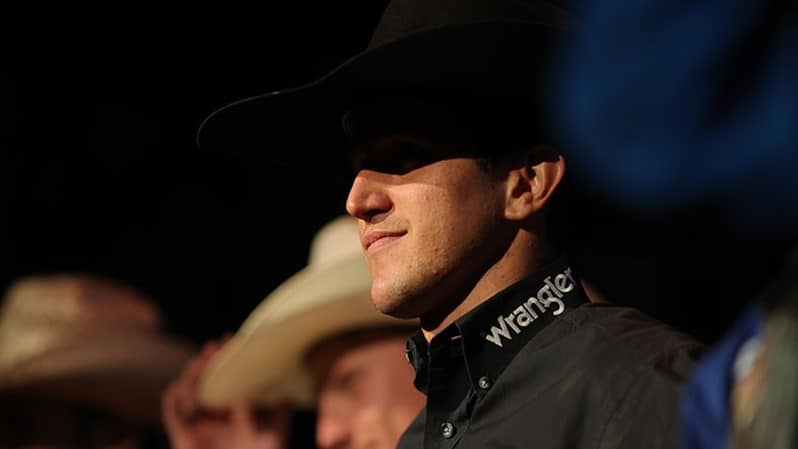 PUEBLO, Colo. – World No. 4 Dener Barbosa's world title aspirations for 2021 are dwindling as the 27-year-old continues to struggle to regain his championship-contending form from the first half.
According to Dr. Tandy Freeman, Barbosa missed Round 2 of the PBR Monster Energy Invitational, presented by Cooper Tires, after he bruised his right shoulder in Round 1 Friday when Hooper Scooper bucked him off in 3.98 seconds.
Meanwhile, world No. 1 Jose Vitor Leme picked up his sixth event win of the season in Anaheim to extend his lead to 1,119.17 points on Barbosa in the world standings.
Barbosa is only 4-for-17 since the UTB resumed at Last Cowboy Standing at the end of July.
Part of Barbosa's struggles has stemmed from his right shoulder since he first sustained a broken scapula back on July 10 at the Koben Puckett Invitational Touring Pro Division event. The fracture has yet to heal completely, and Barbosa seems to aggravate the injury every weekend or so.
There are six regular-season Unleash The Beast events until the World Finals begins on Nov. 3 at T-Mobile Arena in Las Vegas.
The UTB next heads to Newark, New Jersey, on Sept. 18-19 for the PBR ZipRecruiter Invitational.
ADDITIONAL INJURY NEWS
Rookie of the Year contender Austin Richardson missed the championship round because of a bruised left arm and right buttock when Long Haul stepped on him following his 87.75-point ride in Round 2, per Dr. Freeman.
Cole Melancon sustained a right hip pointer when he was bucked off by Side Chick in 5.12 seconds on Saturday night. Melancon has bucked off 25 consecutive bulls on the premier series.
Paulo Lima strained his right groin during his Round 2 ride aboard Rubottom Red (86.5 points). He finished eighth overall after Marquis Metal Works Coriolis Effect bucked him off in the championship round in 4.73 seconds. Coriolis Effect, the No. 6 bull in the 2021 YETI World Champion Bull race, was marked 45.75 points.
Leonardo Lima sustained a concussion and facial lacerations in Round 1 when Rack City Dreamin bucked him off in 1.58 seconds.
Follow Justin Felisko on Twitter @jfelisko
Photo courtesy of Andy Watson/Bull Stock Media
© 2021 PBR Inc. All rights reserved.