Zack Jongbloed Leads in Average at Pendleton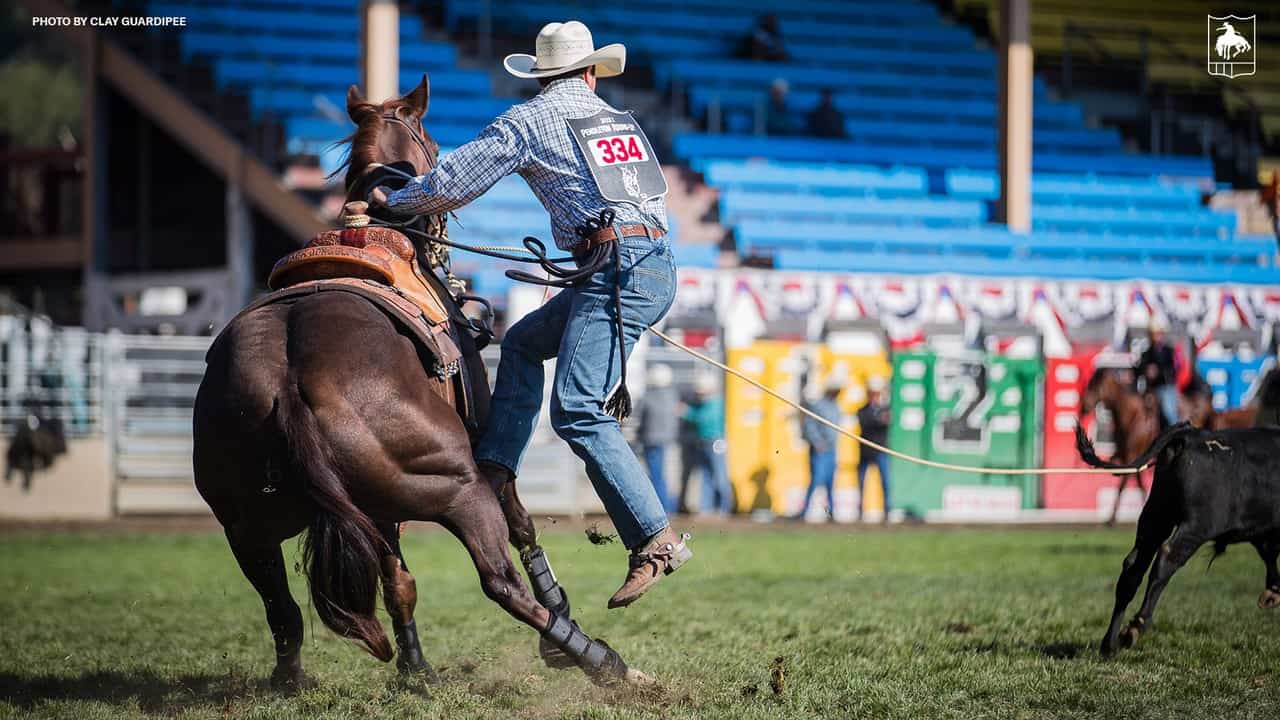 PENDLETON, Ore. – Zack Jongbloed is logging some frequent flier miles this week.
The Iowa, La., tie-down roper ran in slack at the Pendleton (Ore.) Round-Up Tuesday and Wednesday, then caught a flight back to Louisiana to compete in three Southeastern Circuit rodeos on Sept. 17 before catching a plane back to the Northwest to compete in the finals in Pendleton.
And Jongbloed has to go back to Pendleton. After the first two perfs, he was leading the average with a time of 18.5 seconds on two head. The finals are Sept. 18.
Jongbloed entered the week 22nd in the PRCA | RAM World Standings, $16,474 outside of the Top 15 and a spot in the Wrangler National Finals Rodeo.
"Obviously everybody has a photographic memory when it comes to the standings this time of year," Jongbloed said. "I don't stress or look at it every day, but at the same time, I know what's going on."
A couple months ago, Jongloed bought a horse called Pig. Jongbloed used Pig – not his usual horse – in Pendleton for both runs and the purchase is already paying off.
Jongbloed and Pig logged a first-round time of 8.3 seconds and a second-round time of 10.2. The first run was good for second place and netted Jongloed $4,301.
"I think he (Pig) fit the grass pretty well because he stops pretty flat, and that means he doesn't stop on his hind legs very much and it keeps him from slipping and sliding all over the place," Jongloed said.
Leading in the average after two rounds almost guarantees he'll make the short go on Saturday. And he needs it. With only two weeks left in the regular season, Jongbloed is gunning for his first Wrangler National Finals Rodeo berth.
The circuit rodeos he's at were supposed to have taken place last fall but were delayed until this year because of the COVID-19 pandemic. He'll try and pick up some money there and then get back to the stretch run out West.
"I dang sure have a lot of winning left to do," Jongbloed said. "Hopefully I keep putting myself in these positions and just hope for the best and let it all play out."
Courtesy of PRCA