#InCaseYouMissedIt: Fifth Time's a Charm for Leme, SweetPro's Bruiser & Chiseled Bring the Bull Power and More
By: Darci Miller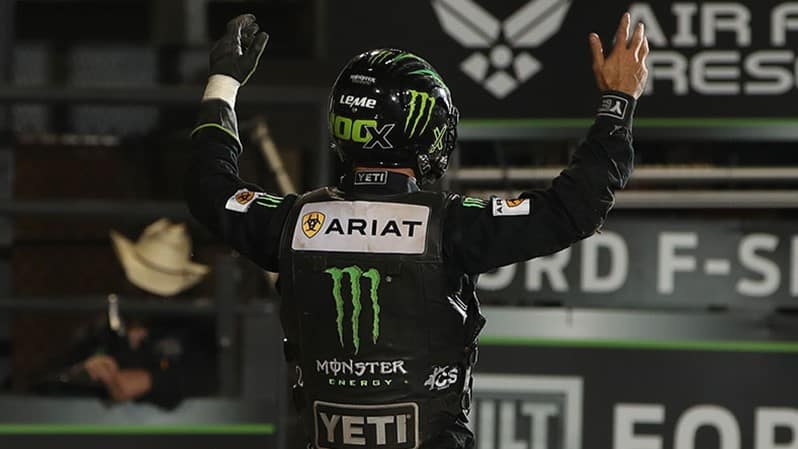 This weekend, the Unleash The Beast was held under the stars in Salt Lake City, but nothing shined brighter than Jose Vitor Leme. Plus, Lucas Divino had quite the wedding week, SweetPro's Bruiser was in World Champion form and more. Miss a moment of the action this weekend? Here's what happened around the PBR.
On the Unleash The Beast…
The PBR TicketSmarter Invitational, presented by Cooper Tires was just another weekend for world No. 1 Jose Vitor Leme. Not only did he win his fifth event of 2020, but he did so by riding Chiseled for – get this – 94 points.
Leme also split the Round 1 victory with Brennon Eldred, rebounding after an 0-for-2 performance the previous weekend on the Unleash The Beast.
Three-time YETI World Champion Bull SweetPro's Bruiser had quite the performance himself, earning his highest bull score in more than two years to insert himself into the 2020 world title conversation.
Perhaps nobody had a better week than Lucas Divino. After getting married a few days earlier, Divino went 2-for-3 for a second-place overall finish in Salt Lake City.
"There's no place like home." –Utah native Keyshawn Whitehorse after competing just miles away from where he grew up, probably.
Four Brazilian natives are getting closer to making their second-half Unleash The Beast debuts as they begin to return to the United States.
Up north in PBR Canada…
Lonnie West went 2-for-2 to win the inaugural Tanner Byrne Invitational, sweeping both Round 1 and the championship round in the process on Aug. 13.
Through the lens with Andy Watson and BullStockMedia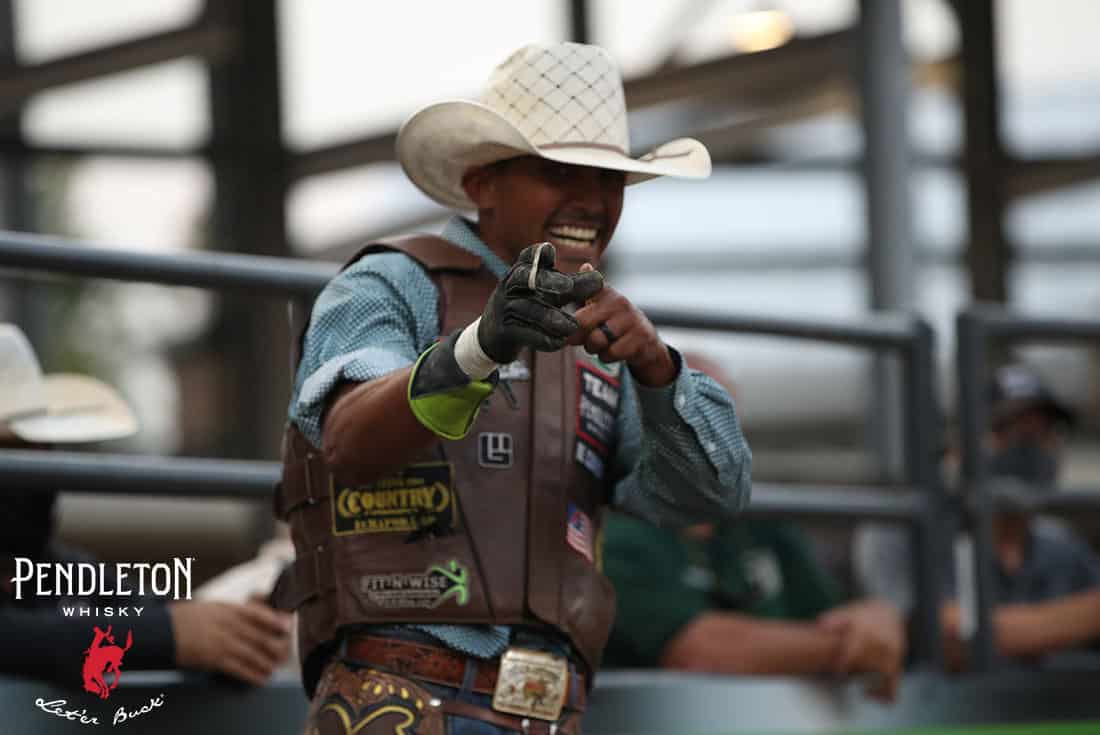 Check out the best photos from day one and day two in Salt Lake City.
Social spotlight
Fabiano Vieira is continuing to improve!
#MondayMotivation courtesy of Cody Nance.
The champ is getting ready for his return.
Looking ahead
The Unleash The Beast next heads to Fort Worth, Texas, for the PBR WinStar World Casino and Resort Invitational, on Aug. 29-30 (RidePass on Aug. 29 at 7:45 p.m. ET and Aug. 30 at 2:45 p.m. ET; CBS Sports Network on Aug. 30 at 8 p.m. ET; CBS on Aug. 30 at 3 p.m. ET).
Stay tuned to PBR.com for the latest information and updates on where to catch the action in the coming weeks.
© 2020 PBR Inc. All rights reserved.