Red Bluff Round-Up Finds Community Extraordinaire in New Director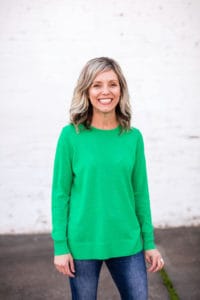 A day after their annual stockholder's meeting, November 16, the Red Bluff Round-Up board of directors announced that their new director to the team. Kelley Dolling, a Red Bluff local, will join the board, taking on the duties of Community Involvement and Volunteer Relations. Dolling will also be taking over the Round-Up's Tough Enough to Wear Pink campaign which was started by Jolene Kemen in 2006. Dolling, a long-time rodeo fan, is excited and proud about being part of the board.
"The Red Bluff Round-Up does so much for our community," shared Kelley Dolling. "I am truly honored and humbled to be presented with such an amazing opportunity."
Dolling has fresh and new ideas surrounding the rodeo, prior to being asked to join the board, she has not only worked with, but lead numerous local community groups. One of her most recent and popular includes Not Cho' Grandma's Bingo Game for Tough Enough to Wear Pink in 2019. This event takes place Thursday prior to Round-Up week each year. Kelley promotes and organizes this event and various other Not Cho' Grandma's Bingo events in efforts to raise funds for various other charities and organizations in the community. "We are both excited and very fortunate to have added Kelley to our team of directors," adds President of the Round-Up Board, John Trede. "Her personality is a perfect fit for our goals and aspirations as a rodeo committee. I can think of no one better who could help us meet our goals in the coming years."
In 2019, Dolling took over the volunteer relations of the Round-Up, something she will oversee now, based on her position on the board. "Volunteers are the lifeblood of a successful rodeo," offered Dolling. "It truly takes a village to ensure every aspect of the event is dialed, polished, and ready to wow spectators."
The Red Bluff Round-Up is set to take place April 15-18, 2021.
See more at redbluffroundup.com