WNFR Qualifier Jeff Askey
Jeff Askey earned his No. 6 position and fourth appearance at the National Finals Rodeo, winning four PRCA rodeo event titles and earnings of $66,227. As Askey approaches his fourth NFR, he attributes maturity as one of his success cornerstones at 32 years old.
"You learn to control your mentality and your emotions and go do your job, not as much flusters me anymore."
"During my first NFR, the energy was overwhelming; the difference now is I have settled in and feel more at home, and I just go do my job. If anyone tells you they don't get nervous at the NFR, they are probably lying, but you learn how to harness it and put it aside and just go do your job."
"This year's it's in my back yard, I am pumped – it's my stopping grounds and just an hour from the house, and I might go home once or twice during the week and sleep in my own bed.
Askey's highest marked ride of the pandemic season was 91 points on Hollywood nights (Frontier Rodeo) in Pasadena, Texas, in September.
"He was a little fast and bucky yellow bull, it was really cool I broke the arena record – first arena record I know I broke, and that was really pretty special and cool to me."
Askey put a string of qualified rides together, riding 40 of 86 bulls or 47% of the time he pulled his rope. Askey's average marked ride score is 82.44, his highest season average since joining the PRCA in 2010.
Pro Rodeo is not the only arena Askey has enjoyed tremendous success. He has won multiple championships on the major pro bull riding tours, including Tuff Hedeman Bull Riding Tour, CBR, and PBR, which no doubt make him a million-dollar cowboy. Askey, the 5'8, 155-pound thirty-two-year-old bull rider, won the College National Finals Rodeo bull riding in 2010.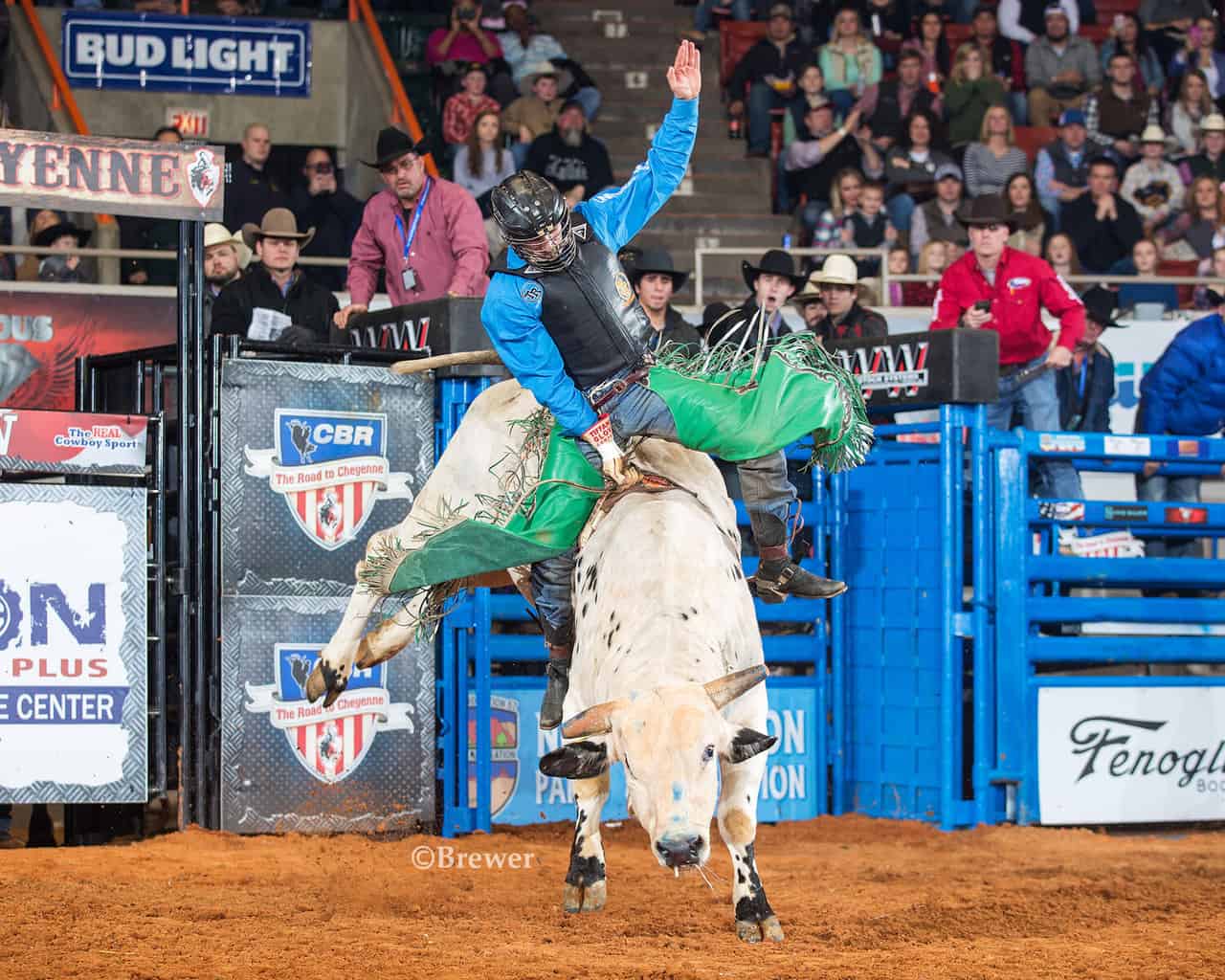 Askey, a University of Tennessee-Martin graduate animal science degree, grew up in Pennsylvania but now calls Athens, Texas home. He first got on rough stock at a junior bull riding when he was 13.
In 2019 Askey finished 13th in the world standings with $157,329. He placed in three rounds at the NFR and finished seventh in the average after earning $43,635.
In 2018 Askey placed in five rounds to rank third in the average at the NFR with 424 points on five head. He finished the year ranked fifth in the world standings with $225,624.
2017 was full of injuries, and he finished the year a disappointing 36th in the world standings with $43,856.
2016 was his first NFR appearance and special after narrowly missing the previous three years. In 2015 he lost the NFR by $207, finishing 16th with $62,427. In 2014 he was 19th with $55,122, and in 2013 he came in 21st.
In his first NFR, he placed in one round to rank 14th at the NFR. He finished 11th in the world standings with $134,993.
"Riding bulls is your life and lifestyle, and if you enjoy it, it's not a job. The riding itself is what you love to do and enjoy, and the planning is just tending to business."
"I like them to keep me guessing," said Askey about his style and bucking bulls.
"I don't study bulls, I think it's a preference deal, I go at it bull by bull, and that seems to work for me," added Askey.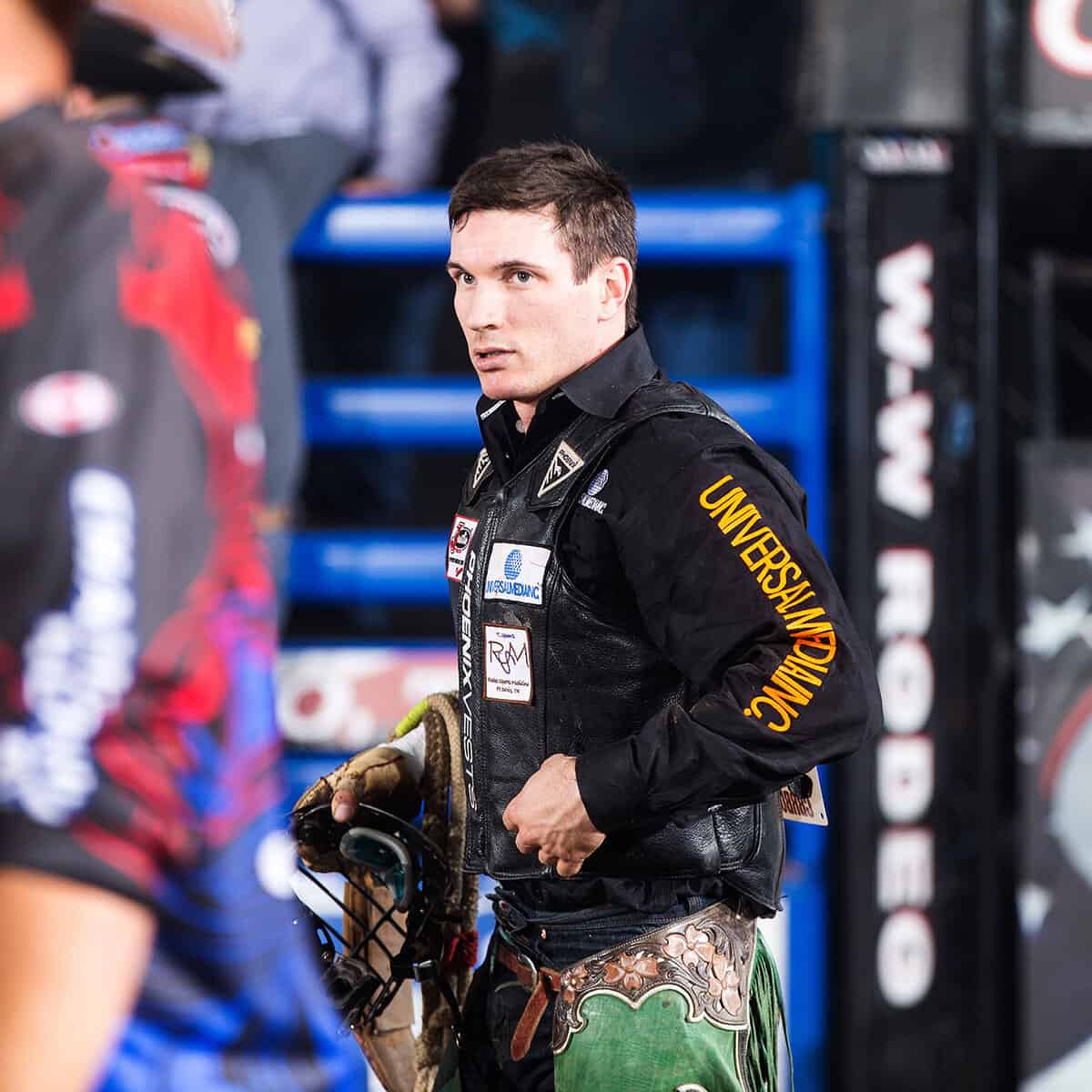 Best Advice: Advice to the next generation of bull riders…
"You have to know what works for you and what your own mentality is and what is effective for you – take everything with a grain salt and find your own path," Jeff Askey.
Courtesy of TuffHedemanBullRiding.com