Billie Jack Saebens – Nowata, Okla. ($110,930)
2-time WNFR qualifier
3-time RNCFR qualifier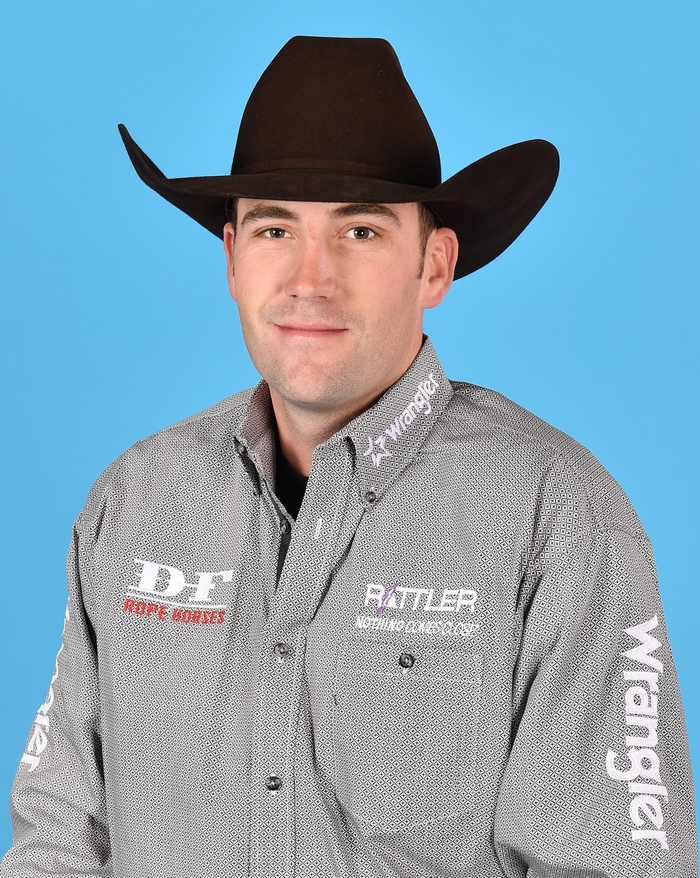 Six years ago, Duke Dixon hired a 22-year-old horse trainer from Missouri to start a business raising and training roping horses. That trainer was Billie Jack Saebens who is now headed to his second Wrangler National Finals Rodeo aboard a Dixon Flowers horse.
Billie Jack's grandfather competed in rodeos, but he is the first member of the family since then. He started roping in high school and then scholarships took him to Fort Scott (Kansas) Community College. He qualified for the College National Finals Rodeo in 2008. Three years later he met Duke.
They started buying young horses. Then they used them working cattle, in the arena and eventually got them ready for the rodeo trail. This year has been Billie Jack's most successful since joining the PRCA in 2012.
Roping primarily with Coleman Proctor from Pryor, Oklahoma, Billie Jack has won $110,930 during the regular season. He will enter this year's NFR in 4th place where he will be roping with Coleman.
Much of Billie Jack's success this year has come aboard a 12-year-old black gelding owned by Dixon Flowers QH. The horse, Domino Lena, that they all call Kevin was the reserve champion AQHA/PRCA heel horse of the year. Kevin was selected as the best heel horse at the Bob Feist Invitational last June and was close in the PRCA voting behind Jake Long's Colonel who also came from Dixon Flowers.
Billie Jack's dedication to turning good rope horses into great rope horses has been verified in the arena. His skill at catching two feet is giving him the opportunity to show the world just how far he can go.