The WPRA Sends their Condolences to WPRA Member Ivy Hurst on the Loss of Her No. 1 Horse Top of the Roc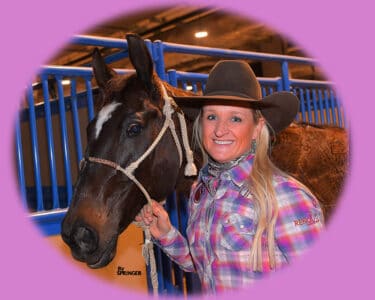 The WPRA sends their condolences to WPRA member Ivy Hurst on the loss of her No. 1 horse Top of the Roc.
Hurst of Springer, Oklahoma, had to say goodbye to Diddy, a 14-year old black gelding, following an untimely and unfortunate injury sustained during their run at Nebraska's Big Rodeo in Burwell on Wednesday night, July 28, during slack.
In 2019, Diddy carried Hurst to her biggest win of her career at the Reno (Nevada) Rodeo.
"He's not one that I trained, but I knew from the moment I got on him, he was pretty special," said Hurst following her win in Reno. "He had all the tools to do what I needed him to do; I just had to fine-tune it just a little to work for me at the rodeos."
Hurst would finish the 2019 season ranked No. 24 in the world and would narrowly miss the Wrangler NFR in 2020 finishing 17th with $36,002 won during an abbreviated season.
Courtesy of WPRA