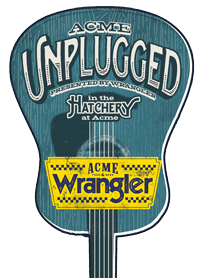 Wrangler presents ACME Unplugged
January: Watch the first show with Kendel Marvel, Casey Beathard, and Phil O'Donnell
February: Heather Morgan, Matt Jenkins, Laura Veltz, Randy Montana
---
Network Updates
Get updates on upcoming events and promotions right to your inbox or phone.

WRANGLER NETWORK BLOG
Casa Ford Tuff Hedeman Championship Bull Riding presented by Sunland Park Racetrack and Casino EL PASO – In a sold out El Paso County Coliseum, Mickey Andrews of Weatherford, Oklahoma, earned the highest score of his...

By Ted Harbin, Wrangler Network contributor McALESTER, Okla. – There are many attractive things about this community. "We're the largest city in southeast Oklahoma with 18,000 people," said Jeff Warmuth, the...

By Charlie Coon, Wrangler Network contributor There aren't many jobs you could do on this planet that are more dangerous than riding bulls and injuries are going to hamper the careers of everyone that ties a hand to...
 MORE BLOG POSTS »