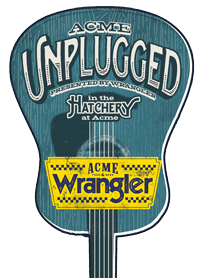 Wrangler presents ACME Unplugged
---
NETWORK UPDATES Get updates on upcoming events and promotions right to your inbox or phone.

WRANGLER NETWORK BLOG
By Wrangler Network contributor Miss Rodeo America Oklahoma's rich rodeo history began long before hosting the National Finals Rodeo for 20 years. Oklahoma has always thrived in the Western Industry. Home to the American...

Changes in Latitude, Changes in Attitudes Nothing remains quite the same… Jimmy Buffet Luke Brown and Jake Long have moved into #1 WEATHER GUARD PRCA World Standings Watch With all the recent swapping across the...

Courtesy of Wrangler Network contributor Charlie Coon Sheridan's WYO Rodeo is celebrating a 20-year tradition that draws in crowds like honey does bees. The World Championship Indian Relay Races are dispersing $50,000 in...
 MORE BLOG POSTS »