Home of the Western Lifestyle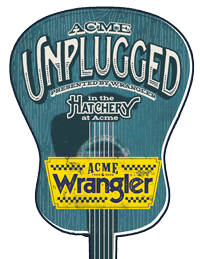 NETWORK UPDATES Get updates on upcoming events and promotions right to your
inbox or phone.
COUNTDOWN TO WNFR:
WRANGLER NETWORK BLOG
By Wrangler Network contributor Miss Rodeo America The historical city of Fort Worth, Texas is where I call home. I know I am home by the fresh smell of cattle, a bumpy car ride down Cowtown's original brick roads, or the...

With $1.83 million up for grabs between 35 PRCA rodeos across North America this past week, 31 cowboys saw their position improve within the WEATHER GUARD® PRCA World Standings' Top 15. Out of that group, seven of the Top...

Keeping the summer healthy, light and flavorful is not only easy but delicious with this recipe. This one will have you craving more and questioning why you ever thought I can't cook catfish. Great date night meal and...
 MORE BLOG POSTS »