Home of the Western Lifestyle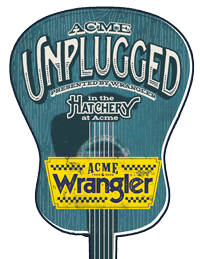 NETWORK UPDATES Get updates on upcoming events
WRANGLER NETWORK BLOG
Love westerns? In the 1960s TV series A MAN CALLED SHENANDOAH, Robert Horton plays a former Union soldier with amnesia searching for his own identity while fighting for justice in the Old West. Weekdays at 6 am ET on @getTV....

The 44th annual Cowboy Downhill was held on the slopes of Steamboat Resort on Monday. These cowboys and cowgirls get better at skiing every year! Photo: Larry Pierce/Steamboat Ski Resort Video: Jay Kinghorn/Steamboat...

I must have passed the genius marketing restaurant in Vegas during the WNFR a dozen times that simply states on the marquis "TACOS and BEER". This reconfirmed to me the wildly spreading infatuation with tacos and sent my...
 MORE BLOG POSTS »