Home of the Western Lifestyle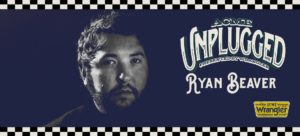 NETWORK UPDATES Get updates on upcoming events and promotions right to your inbox or phone.

WRANGLER NETWORK BLOG
By Wrangler Network contributor Miss Rodeo America Where I come from, we know no stranger. The western way of life still runs deep in the hearts of those who call Nebraska home. I am Laramie Schlichtemeier, your Miss Rodeo...

Lemonade out of Lemons…Keep Squeezing I've truly believe that much of what happens in our lives depends how we react and the path we choose in adversity and trials, the rest we have lil or no control over. Bill Tutor...

Courtesy of Wrangler Network contributor Charlie Coon Being a good husband, father and Christian top the list of priorities for Jeremy Sparks today but as a kid he wanted to become a rodeo bullfighter. The Arkansas native is...
 MORE BLOG POSTS »