Home of the Western Lifestyle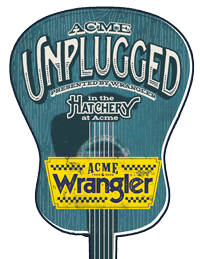 NETWORK UPDATES Get updates on upcoming events and promotions right to your
inbox or phone.
COUNTDOWN TO WNFR:
WRANGLER NETWORK BLOG
Today, the Calgary Stampede Family mourns the loss of a legend. We are saying goodbye to the man behind the distinctive – even iconic – "Annnnd they're off" that boomed loudly through the Grandstand speakers for an...

By Wrangler Network contributor Miss Rodeo America Proudly hailing from the Natural State, home of the Razorbacks, Johnny Cash, and the world's only public diamond mine, I am Miss Rodeo Arkansas, Libby Looney. I was born...

Want a bowl of pure bliss that will may the "Big Easy" proud? This NOLA influenced number will make your fall football fans gather round to cheer on their favorite team and your chef skills. They say, "build it and...
 MORE BLOG POSTS »