Home of the Western Lifestyle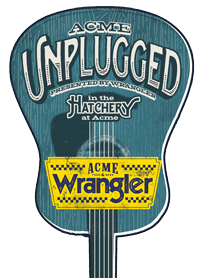 Wrangler presents ACME Unplugged
---
NETWORK UPDATES Get updates on upcoming events and promotions right to your inbox or phone.

WRANGLER NETWORK BLOG
Two Well-Earled Machines WEATHER GUARD PRCA World Standings Watch Trevor Knowles and EARL We talked briefly last week about the Steer Wrestling and the thundering hoofs coming from outside the Top 20, and saw proof of that...

Top 3 in the 80's and the Team Roping $80,000's WEATHER GUARD PRCA World Standings Watch (very debatable in Pop) 1. Billie Jean – Michael Jackson 2. Livin on a Prayer – Bon Jovi 3. Sweet Child of Mine – Guns N...

Courtesy of Wrangler Network contributor Charlie Coon A pair of Wrangler pro bull riders spun ardent fans and many who had never seen a rodeo into a frenzy Sunday night at the Wrangler Champions Challenge event in Cody,...
 MORE BLOG POSTS »