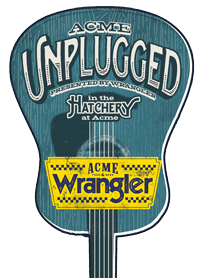 Wrangler presents ACME Unplugged
April: JT (Justin) Wilson, Craig Campbell, Jamie Paulin, Mark Nesler
March: Chance McCoy, Andrew Combs, JP Harris
February: Heather Morgan, Matt Jenkins, Laura Veltz, Randy Montana
January: Kendel Marvel, Casey Beathard, Phil O'Donnell
---
Network Updates
Get updates on upcoming events and promotions right to your inbox or phone.

WRANGLER NETWORK BLOG
By David Sharp Weather Guard World Standings Watch: Clay Smith – Broken Bow, Okla. – $36,146 Hey Smith boys, move up to the front of the line! For lil cowboys from Oklahoma it's not the norm that you move to...

By Wrangler Network contributor Miss Rodeo America Philippians 4:13 "I can do all things through Christ who gives me strength" When I learned to believe in myself, I became unstoppable, I became Miss Rodeo Washington...

Weather Guard World Standings Watch: Jake Brown – Cleveland, Texas – $55,314.70 An amazing last 6 months for this Cleveland, TX cowboy to have said I DO to his wife Nicole, I DID to making his first WNFR, and now...
 MORE BLOG POSTS »