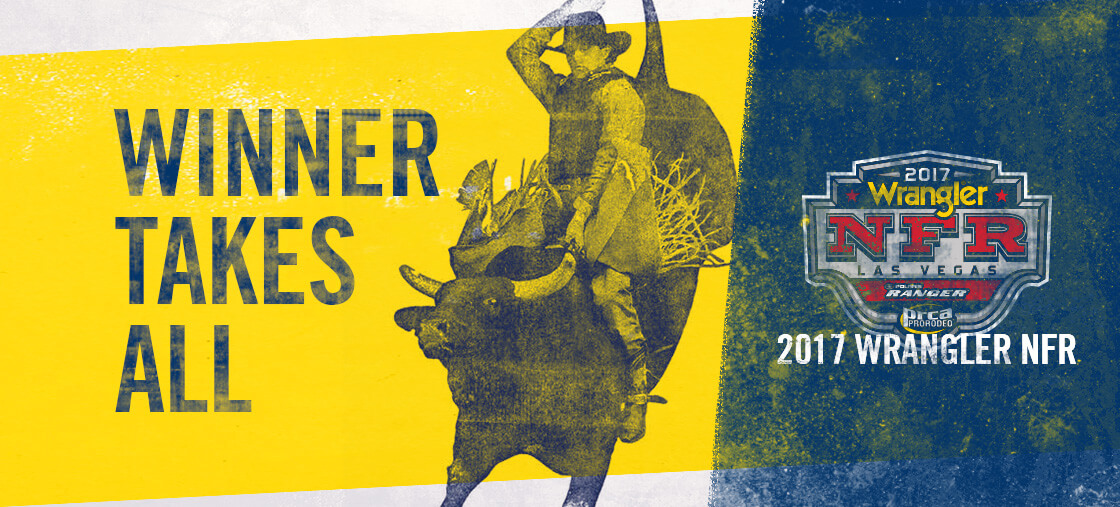 2017 Wrangler NFR Coverage


2017 WORLD CHAMPIONS
ALL-AROUND: TUF COOPER
BAREBACK RIDING: TIM O'CONNELL
STEER WRESTLING: TYLER PEARSON
TEAM ROPING: ERICH ROGERS & CORY PETSKA
SADDLE BRONC RIDING: RYDER WRIGHT
TIE-DOWN ROPING: MARCOS COSTA
BARREL RACING: NELLIE MILLER
BULL RIDING: SAGE KIMZEY


Scores From All Performances


Bareback Steer Wrestling Team Roping Saddle Broncs Tie-Down Roping Barrel Racing Bull Riding

Current Standings
Home of the Western Lifestyle
2017 WNFR IN LAS VEGAS
WRANGLER NETWORK BLOG
It's the most wonderful month of the year on getTV! Watch Reba McEntire in SECRET OF GIVING – starring as a widow struggling to raise her son on an Oregon ranch when a lone rider helps restore their town's...

Easton Corbin's "A Little More Country Than That" Presented...

Get into the holiday season with getTV's A NASHVILLE CHRISTMAS! Watch Wynonna and Emmylou Harris sing their first-ever duet "Beautiful Star of Bethlehem". Airing throughout this holiday season. Airing throughout this...
 MORE BLOG POSTS »