Bob Feist Invitational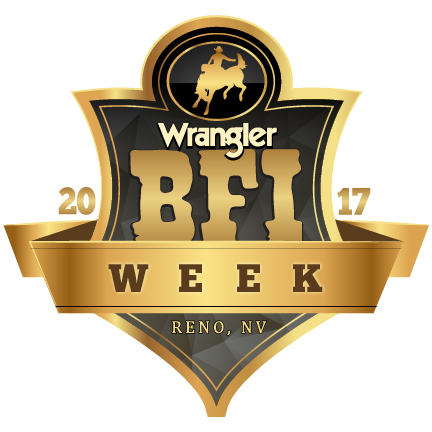 Every single team roping legend in America, when he was growing up, devoured "BFI tapes". He watched years of video footage (now on DVD) over and over – and imagined himself winning – the annual Bob Feist Invitational (BFI).
Kids still do that, partly because the BFI's $500,000 purse makes it the richest one-day Open roping in the world. Also, it's held annually on a Monday in late June during the 10-day Reno (Nevada) Rodeo, so cowboys are in town to kick off their summer tour with part of a collective $2.1 million.
But the BFI mystique isn't just about the Benjamins. There's the horsemanship factor – each hard-running steer gets an 18-foot head start. The mental factor – each cowboy gets just one partner and can't make a mistake for six rounds. And the difficulty getting in – only 100 elite teams are allowed to enter.
The BFI has been such a boom for contestants that three men have even competed there every year since 1977. But it's also one of the most-watched ropings in the world, thanks to the vision of founder Bob Feist, a former roper himself.
"I just knew that anytime I was at a jackpot, we stopped whatever we were doing when we heard names like Camarillo and Rodriguez, and made a point of watching them rope," said Feist, a California rancher. "Good, smooth roping is an art and a great spectator sport."
Record attendance today proves him right.
At the first event in 1977, Feist had scraped up $40,000 for the winners out of 40 teams he personally invited. It was then basically a big private party in Chowchilla, Calif. The BFI was held there four years (with a 35-foot score), then spent a year each in Las Vegas, Nev., and Denton, Texas. It moved to Reno in 1984 and was held in the outdoor arena a handful of years before moving into the Livestock Events Center. At that time, Feist stopped hand-picking teams and began allowing the first 100 in with approval. Entry fees now stand at $5,000 per team.
Ullman Peterson Events, LLC, bought the BFI from Feist in 2012. Since Corky Ullman and Daren Peterson have taken the reins, the BFI has continued to be the "the roper's roping" that Feist envisioned. With the help of tremendous sponsors, they've maintained holding just 3 percent of the half-million dollars for administrative costs and have tweaked the payoff to reward every team who makes the final round.
The BFI today means top team roping stars, cold hard cash, hardcore fans and best-in-the-business sponsors. In 2013, more fans than ever made Reno their destination vacation, and were treated to the fastest display of pure talent in BFI history. The 8-year-old BFI average record on six head was smashed by more than three seconds (it's now 40.54) and the record for fastest time on one steer was broken not once, but twice! It's now 4.21 seconds.
That's one "BFI tape" for the ages.
See more at bfiweek.com
---
Live Webcast Schedule