Kimmie Wall – Roosevelt, Utah
1-time WNFR qualifier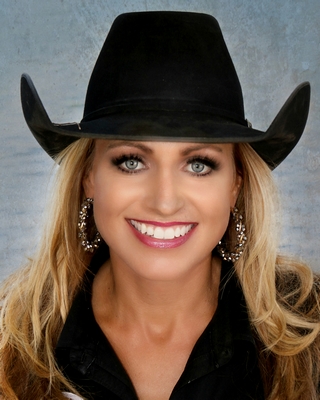 Kimmie Wall is a cowgirl. Ranch raised, her career as a horsewoman started nearly as soon as she could walk. And, while she loved riding horses, she also pitched in with other ranch responsibilities like calving out cows. Doing all of those chores and being actively involved in raising cattle created a work ethic in her that has served her very well.
The journey to the Wrangler National Finals Rodeo (NFR) has had some twists and turns for walls in spite of a childhood dream of competing there. She married her husband Travis shortly after graduating from high school. Then two children (daughter Brylee and son Stran) came into the family.
Along with taking care of the family, she and her husband were raising horses. Kimmie trained them for barrels and helped with youth clincs. Along came a horse, TKW Bullsfamous Fox that she and Travis raised. "Foxy," an eight-year-old bay mare, has been the key to her success in the WPRA.
After campaigning Foxy in futurities, Kimmie joined the organization in 2014, finished 20th in the world standings and second in the rookie race. The next year was even better as she finished 19th.
This year, she enters her first WNFR in fifth place with $107,795 in regular season earnings. She has had a little extra incentive this year. In May, her mother-in-law lost a battle to brain cancer. The family started #cancersucks and Kimmie dedicated the remainder of the season to her.