Lisa Lockhart – Oelrichs, S.D. ($96,454)
11-time WNFR qualifier
13-time RNCFR qualifier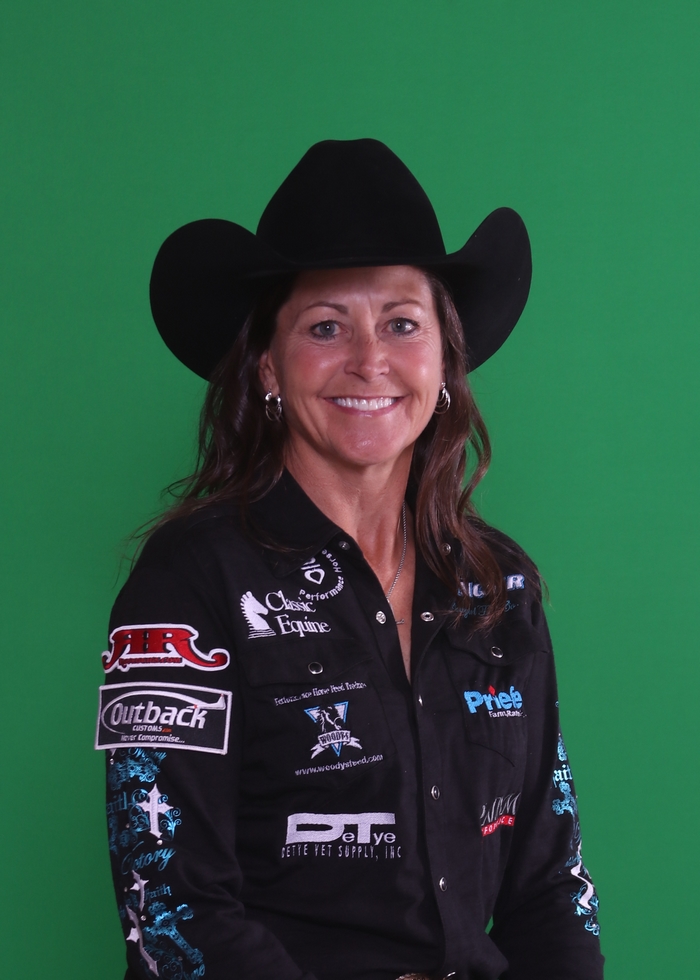 The duo of Lisa Lockhart and her buckskin gelding, An Oakie With Cash, has been one of the most dynamic to watch at the Wrangler National Finals Rodeo.
Lisa, from Oelrichs, S.D., will be making her 11th appearance at this year's NFR and the majority of those have been with Louie who was voted the Horse with the Most Heart in 2011. That award is a special one for barrel racers as it is presented in memory of Kelly Kaminski's "Rocky" that carried her to two world championships.
They have won two NFR average titles, in 2014 and 2016, and have made 70 trips around the barrels in the Thomas and Mack. After last year's NFR, Louie had surgery and Lisa depended on other horses to get her through the winter rodeos.
One of those horses has been mistaken for Louie at firsts glance. Rosas Cantina CC, "Rosa," is a seven-year-old buckskin mare owned by Alan Woodbury. Getting used to a horse trained by someone else has been a process for Lisa but they made it work when it counted. Lisa has been riding her for over a year now.
With Louie and Rosa in her trailer, Lisa started out hoping for a lucrative July. That is just what happened. On July 17th, she was 17th in the world standings, One week later, she had added over $20,000 to her earnings and jumped to ninth.
A big part of that was one at the Days of '47 Cowboy Games and Rodeo aboard Louie where she won a bronze metal. She continued to add to those earnings and starts this year's NFR in ninth place with $96,454.
Lisa's family has always been a priority and she has planned her rodeo schedule around them. She and her husband, Grady, have three children, Alyssa, Thane and Cade, who all compete. Their lives take a break every December where Mom will be center stage again.
Presented by: