Mary Burger – Pauls Valley, Okla.
3-time WNFR qualifier
3-time RNCFR qualifier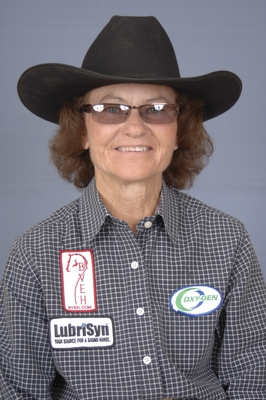 It's been 6 years since Mary Burger took a horse around the cloverleaf pattern in the Thomas and Mack Arena. She had been there three times riding a sorrel gelding "Rare Fred," that took her to a world championship in 2006.
That was Burger's first Wrangler National Finals Rodeo qualification. She and Fred made two more appearances. Always one to ride and train her own horses, Burger continued barrel racing and in 2013 finished second in the WPRA's Futurity Division on a buckskin horse named Sadiesfamouslastwords. Under Mary's tutelage, the horse that she calls Mo, has grown into one of the most dominant barrel racing horses in the rodeo world today.
Mary and Mo finished the 2015 season in 77th place, not high enough to get into many of the big rodeos. They did get into Houston and Calgary and won them both. In fact, she won the maximum amount of money available to any given contestant at Calgary with a clean sweep, $122,000, of which $72,000 counted towards the world standings.
In August, they set a new record for earnings during the regular season. When this duo makes their trip into the arena in Las Vegas, Mary will be wearing the #1 back number and will be the oldest contestant to have ever competed at the NFR. She is 68, a mother of two boys and has one granddaughter. They along with her horseshoeing husband Kerry will be along for the ride hoping that she and Mo bring another gold buckle back to Oklahoma. She enters this year's NFR in first place with $190,977 in earnings.