Q&A with Bull Rider Robson Palermo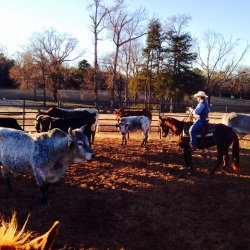 Professional Bull Rider and #TeamWrangler member, Robson Palermo, has quite a few accomplishments under his belt. The most notable being that he is the only rider in PBR history to have won the World Finals average three times and is also the only rider to have done it in back-to-back seasons. We got the chance to learn a little bit more about this determined and inspiring Brazilian native and shared our Q&A below so Wrangler Network fans can get the chance, too.
WN: Tell us about your most memorable bull ride.
RP: It was in 2011 at the PBR Built Ford Tough World Finals on the bull King of Hearts (Corey & Lange/Flying Diamond Rodeo Co.). It was a difficult bull and I had to hang on to him to win the PBR World Championship title for the second time. I made the ride but the judges called for a slap. I asked for a review and the judges saw that there was not a slap. I was awarded 92.75 points and won my second World Finals title. It was a very nerve-racking experience to wait for the judges to review my ride over and over again but it was a great feeling when the announcement came on the loudspeaker and the audience applauded.
WN: As it currently stands, the top four riders in the world standings are Brazilian natives. Why do you think that is?
RP: I think when we Brazilians come over to the USA, we have more than being a top bull rider as a dream. It's a life changing event in our lives that would probably be impossible in Brazil. It's about having a better life not only for ourselves but for the whole family and about being able to do what we love and make a good living out of it. In Brazil, we can be an outstanding bull rider but it is doesn't pay as much and we are not nearly as respected as athletes as we are here.
WN: Do you have any good luck rituals before competing or any good luck charms?
RP: I always pray before each ride and ask God to protect me inside the arena. I also have a picture of the Holy Mary inside my cowboy hat.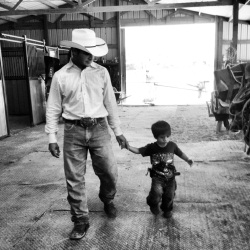 WN: What bull is your favorite to ride? How about your least favorite?
RP: My favorite is Gun Powder and Lead (Jeff Robinson Bucking Bulls/Bar 3D Bucking Bulls). I have ridden him six times and he has provided me with important victories and a good chunk of change. He is retired now but lives about 20 miles away from my house. My least favorite bull is Mickey Mouse (Marlene Henry). I never got on him but he is a strong bull, very difficult to ride and can be dangerous.
WN: We heard you taught yourself how to be a bull rider. How did you go about that?
RP: I lived in a remote place in Brazil and didn't have anybody around to teach me. One day, my mom bought me a VCR tape of a rodeo in Brazil and I found myself watching it over and over again. I really paid attention to Adriano Moraes' moves. My mom also bought me a VCR tape that featured Ty Murray and a few more American legends. I tried to copy their movements at the arm of my couch and then at the steers at the ranch where we lived and my dad worked at.
WN: Which Wrangler jeans do you wear for competition?
RP: I really like to wear the 13MWZ and the George Strait Cowboy Cut styles. They are comfortable and tough for the cowboy lifestyle and roughness of the sport.
WN: Besides bull riding, do you have any talents your fans may not know about you?
RP: I am really good with horses and cattle. I grew up at a ranch and have being working with beef cattle since I was six years old. In Brazil we still use horses to work on the cattle, so I have being on a back of one since I can remember and have been breaking some colts for outside here in Texas for about five years.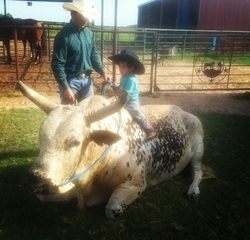 WN: What is one guilty pleasure you enjoy too much to give up?
RP: Buying horse tack. I have almost 100 bits at my ranch. A lot of them I never used but I still buy something when I think they are different.
WN: If you weren't a bull rider, what profession do you think you'd be in?
RP: A veterinarian.
WN: What do you and your family enjoy doing in your free time?
RP: Enjoying my ranch in Texas and riding horses. My wife and daughter are into barrel racing and my son likes to ride sheep and be around cattle.
WN: Do you think your son will follow in your footsteps?
RP: He really enjoys it and always says he wants to ride bulls. He is funny, sometimes he will tell us stories about him "bull riding" such as he just won a rodeo or a bull stepped on his leg. But it's too soon to know, he's not even three years old yet. If he wants to be a bull rider, I will be more than glad to instruct him but I still will support him with whatever he decides to be.
We also had the chance to play the good ol' fashioned question game "This or That" with Robson. Check out his answers below and stay tuned to the Wrangler Network for more inside scoops on your favorite cowboys.
1. Early bird or night owl? Night owl
2. Cats or dogs? Dogs
3. Fruit or vegetables? Fruits
4. Facebook or Twitter? Facebook
5. City or Country? Country
6. Chocolate or Vanilla? Chocolate
7. Text or Call? Call
8. Beef or Chicken? Both
9. Country or Rock? Country
10. Sweet or Sour? Sweet
 Photos courtesy of Robson Palermo.