The San Antonio Stock Show & Rodeo's Cumulative Educational Commitment will Surpass $171 Million in 2016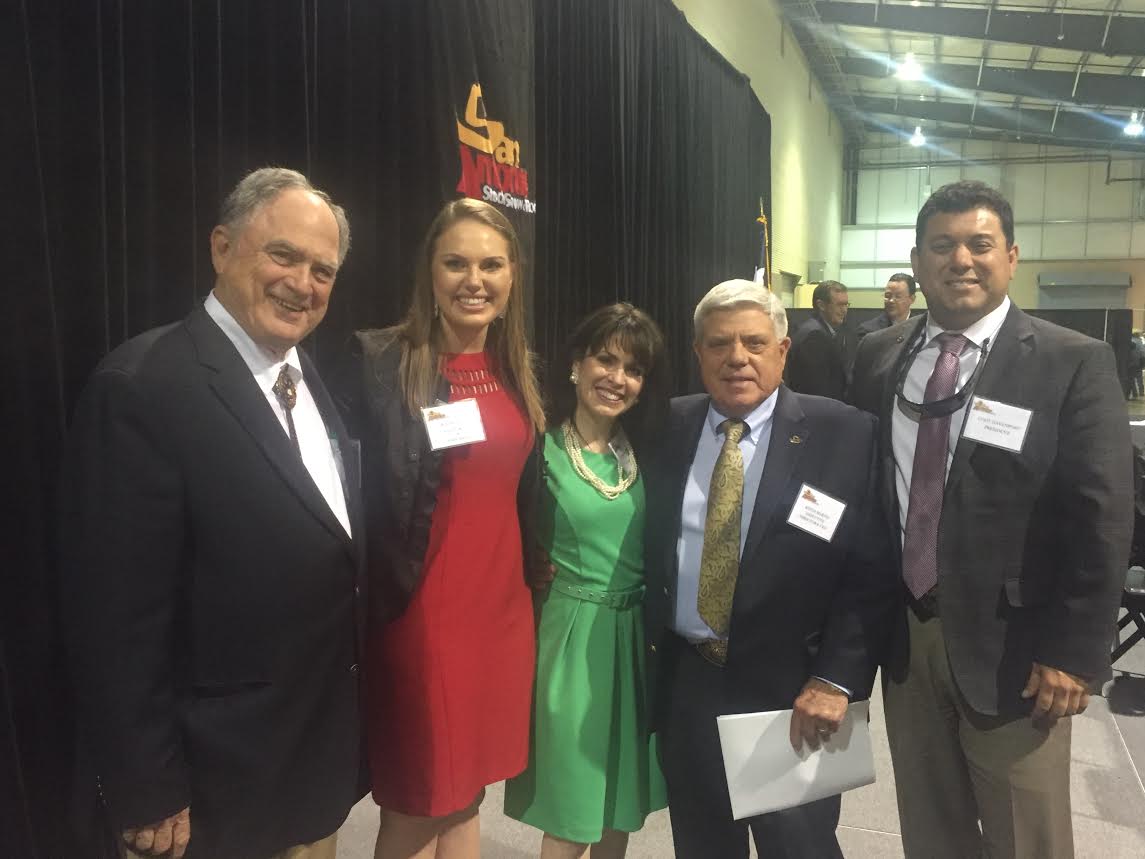 (SAN ANTONIO, TX) – The San Antonio Stock Show & Rodeo announced today that its annual commitment, to help further the educational and agricultural goals to the youth of Texas, will be $11,343,554. This will make the cumulative contribution, since inception $171.4 million.
Keith Martin, Executive Director and CEO, made the announcement to the volunteers at the organization's Annual Meeting, on May 17, 2016. Mr. Martin said, "Investing in the precious commodity of our Texas youth is very special to us. The volunteers work so hard during the Rodeo and conducting fundraisers throughout the year to make it happen. It is a very proud moment when we make this educational commitment."
Currently the organization has over 1,500 active scholars. Past recipient Brooke Leslie Rollins, President and CEO of Texas Public Policy Foundation, and who was the first female Student Body President at Texas A&M University said, "I received the San Antonio Livestock Show & Rodeo scholarship in 1990 and it changed everything for me.
It created the path that I followed to Texas A&M where I studied agricultural development. I am very grateful for everything that the San Antonio Stock & Rodeo has done for me and the thousands of kids like me from across the state."
The monies awarded were raised primarily through fundraising events and the annual eighteen-day San Antonio Stock Show & Rodeo held in February. Included in the giving amount are funds from scholarships, grants, endowments, junior livestock auctions, student western art auction, calf scramble program and show premiums.
The 2017 San Antonio Stock Show & Rodeo will be held February 9th – 26th at the Freeman Coliseum/AT&T Center grounds. New this year, tickets for the 68th annual event will be available for purchase Wednesday, May 18th at 7 am. The entertainment line-up will be announced in November. Visit www.sarodeo.com, ticketmaster.com or call 1-877-63- RODEO (76336) for more information.
See more at sarodeo.com