getTV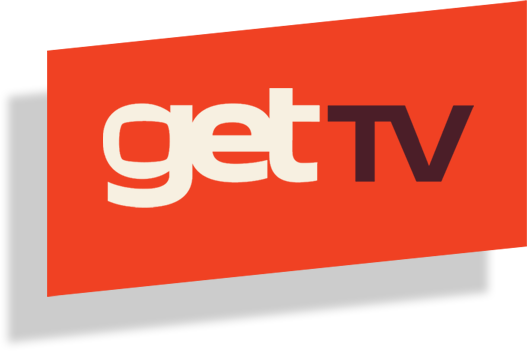 Anchored by Sony Pictures Entertainment's vast TV and film library, getTV is a TV network dedicated to your favorite action, crime, vintage, comedy and western TV series along with motion pictures from all eras.
getTV's Wake Up Out West brought to you by Wrangler Weekdays starting 4am ET
---
Wake Up Out West Videos
Restless Gun:
The Young Riders:
Tombstone Territory:
---
Check out getTV's western show pages for current airings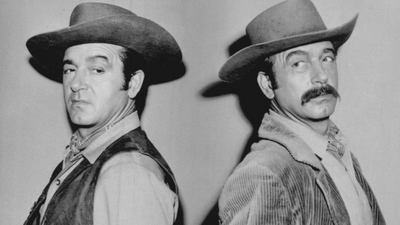 (1957-1959, NBC and ABC)
John Payne is probably best known today as the lawyer who saved Santa Claus in Miracle on 34th Street (1947). After appearing in some memorable noirs in the 1950s, the Virginia-born actor starred in and produced this thoughtful 30-minute Western drama for NBC.
Payne plays aging gunman Vint Bonner, a cowboy looking to settle down and retire his titular gun in post-Civil War Texas. Bonner was based on Britt Ponset, a character first played by Jimmy Stewart in the 1953 radio series The Six Shooter. Many episodes of the series are adapted from scripts originally written for radio.
---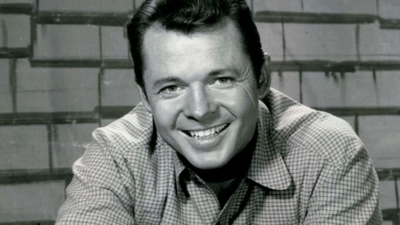 (1961, NBC)
Tom "Whispering' Smith (Audie Murphy) is a cop on the Old West beat in this police procedural set in 1870s Denver. Guy Mitchell is his partner George and Sam Buffington is police chief John Richards.
By 1961, audiences were very familiar with the Whispering Smith character. He began life in a 1906 novel by Frank H. Spearman and was the subject of eight different films over the next half century, the last starring heartthrob Alan Ladd. Murphy's resemblance to Ladd is unmistakable, and he brought to the series his reputation as both a highly decorated World War II hero and a budding Western icon.
---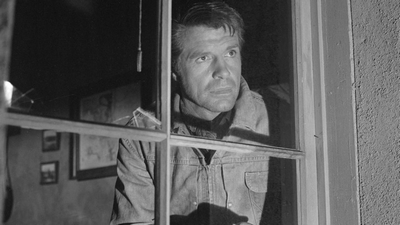 (1965-1966, ABC)
Plenty of Westerns are about someone searching for someone else. A Man Called Shenandoah is about a man searching for himself.
Actor and singer Robert Horton stars as a former Union soldier stricken with amnesia after he's shot. He's saved by a doctor who dubs him "Shenandoah," which means "land of silence." Each week, he travels across that land, meeting people who may remember him. Those people are often female, and they frequently end up in our handsome hero's arms. But, at the end of each 30-minute episode, Shenandoah is off to the next town to reclaim his lost life.
---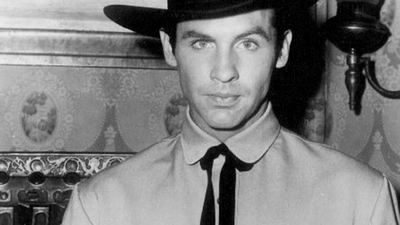 (1957-1960, ABC and Syndicated)
Pat Conway stars as Sheriff Clay Hollister, lawman of the Old West's most notorious town: Tombstone, Arizona. Stories are presented as "an actual account" from the pages of The Tombstone Epitaph newspaper, narrated by editor Harris Claibourne (Richard Eastham).
Hollister is clearly modeled on Wyatt Earp, who was already the lead character on another ABC series and thus unavailable to dramatize. (Earp's friend Doc Holliday does appear, played by ubiquitous character actor Gerald Mohr). Hollister's deputies include Quint (Quintin Sondergarrd) and Charlie (Gilman Rankin), with Claibourne often joining in on the action.
---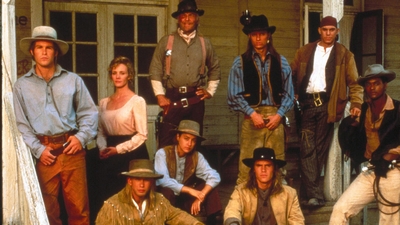 (1989-1992, ABC)
Set along the Pony Express Trail at the dawn of the Civil War, this early 1990s action series introduces us to beloved anti-heroes before they became myths.
Josh Brolin is Jimmy Hickok, later known as "Wild Bill." Stephen Baldwin is "Buffalo Bill" Cody, the smart aleck. Ty Miller is "The Kid," small town boy and quiet enforcer. Gregg Rainwater is Running Buck Cross, half Native American and a frequent target of discrimination. Travis Fine is Ike, haunted by childhood memories of his parents' death. And Yvonne Suhor is Lou, a tomboy masquerading as male because the Pony Express won't hire girls. Added for later seasons are Don Franklin as freeborn African-American Noah and Christopher Pettiet as teenaged Jesse James. Veteran character actor Anthony Zerbe plays the crew's mentor and Melissa Leo and Clare Wren are the house mothers.
---
Western Movies on getTV
The Texas Rangers (airs Saturday April 28th at 8:00 pm ET)
---
Quizzes
Which Western Character Are You?
Blogs
The Restless Gun – 10 Facts About the 1950s Western Starring John Payne
Tombstone Territory – 10 Surprising Facts About the Show Too Tough to Die