Wrangler NFR Round 2 News and Notes
by ProRodeocom | Dec 02, 2016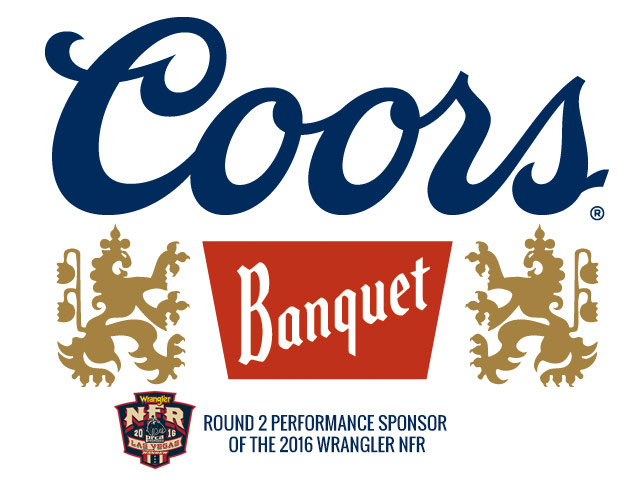 Madison MacDonald and Bobby Kerr are the opening act and the national anthem will be performed by country music star Clay Walker. Coors is the performance sponsor.
WRANGLER NFR LIVE ON TELEVISION, RADIO AND INTERNET
Tonight's Wrangler NFR presented by Polaris RANGER will be televised live and in HD on CBS Sports Net (DISH Network channel 158 and DirecTV channel 221) from 7-10 p.m. (PT) with Jeff Medders and Butch Knowles announcing, Joe Beaver and Don Gay providing commentary, Suzanne Alexander hosting the pre-show and Kadee Coffman as the sideline reporter. All 10 performances of the 2016 Wrangler NFR will be available live with a video-on-demand option via pay-per-view through FloRodeo.com exclusively in Canada, Brazil, Mexico and Australia. ProRodeo Live is airing coverage on a network of radio stations, including Rural Radio, and also online at www.prorodeolive.com with Steve Kenyon as the lead announcer.
NEWBIES CASH IN THE FIRST NIGHT
There are 39 first-time contestants at this year's WNFR, and last night several made their presence felt immediately. The team roping pair of Levi Simpson and Jeremy Buhler won Round 1 with a time of 4.4 seconds, which was two-tenths of a second better than the rest of the field. Simpson and Buhler made history before they even threw a rope, as they are the first all-Canadian team roping duo to qualify for the WNFR. In the saddle bronc riding, Ryder Wright's inaugural ride in Las Vegas turned into one he'll never forget. The 18-year-old is the youngest cowboy in this year's field, and his 87.5-point ride on Frontier Rodeo's Times Up earned him a check worth $26,231, and moved the Milford, Utah, native from 14th to sixth in the WEATHER GUARD® PRCA World Standings. The fourth first-timer to take a victory lap was barrel racer Pamela Capper, who teamed up with her horse, Jesse, to grab a win. Her time of 13.75 seconds tied the record for the fastest first-round barrel racing run in WNFR history. Mary Walker and her horse, Latte, were 13.75 at the 2012 WNFR.
THE USUAL SUSPECTS
While half of the winners the first night were new faces, there were a couple of WNFR vets who also made their presence felt. Two-time defending Bull Riding World Champion Sage Kimzey made a statement to the rest of the field with an 86.5-point trip on Frontier Rodeo's Aftershock, earning the fifth round win of his career, and first since 2014. Kimzey has the biggest advantage of any event leader, as he now leads second-place Joe Frost by nearly $75,000 in the world standings. Another world champ flexed his muscles last night in the tie-down roping. 2013 World Champion Shane Hanchey took the Round 1 victory with a 7.1-second run aboard Reata, the same horse who carried Hanchey to the gold buckle three years ago. It was the sixth round win of Hanchey's career, and the second time he took a victory lap in the first round – the last time he won the first round, he went on to win the world.
TONIGHT'S TOP MATCHUPS
Bareback rider Tanner Aus won the first round, and is looking to do the same tonight aboard a horse he's quite familiar with. Aus, who is currently second in the world, draws Pickett Rodeo's Delta Glamourous. The two combined for 87.5 points and a split of the win at the Lexington (Ky.) Rodeo in June. The horse also carried Jake Vold for an 89.5-point trip in San Angelo, Texas, in February. World standings leader Tim O'Connell placed third last night, and will take on a tough horse tonight in Pete Carr's Classic Pro Rodeo's Betty Boop. Don't let the name fool you – the horse bucked off Jake Brown in Round 1 of the 2015 WNFR, and was named the rankest bareback horse in the pen that night. Saddle bronc rider Zeke Thurston didn't earn a check in Round 1, but will have a chance to make up for it with his second ride of the Finals on Beutler & Son Rodeo's Killer Bee, the top bucking stock of the WNFR in both 2013 and 2014. Cody Wright, who finished second to his son, Ryder, last night, has a horse that could take him to the winner's circle in Round 2. Wright will hook up with Andrews Rodeo's Brutus, and is hoping the horse is as rank as it was for Wright's brother-in-law – and fellow WNFR competitor – CoBurn Bradshaw, when he made an 87-point ride at Rodeo Austin (Texas) on Brutus in March. Shane Proctor, the 2011 world champion bull rider, takes a shot at the 2015 PRCA Bull of the Year, Cross the Wyoming Line. The Summit Pro Rodeo bull is unridden in 49 attempts at PRCA rodeos. Hurst Pro Rodeo's Breaking Bad could be Sage Kimzey's second step to achieving his goal of winning all 10 rounds of the WNFR. Kimzey is seeking a three-peat, and Round 2 brings a bull that no PRCA cowboy has successfully ridden.
Record times and scores for the second round of the WNFR:
Bareback riding: 89.5 points, Cimmaron Gerke, 2004
Steer wrestling: 3.1 seconds, Luke Branquinho, 2004
Team roping: 3.8 seconds, Turtle Powell/Dakota Kirchenschlager, 2014
Saddle bronc riding: 90 points, Dan Mortensen, 2003
Tie-down roping: 6.8 seconds, Randall Carlisle, 2013
Barrel racing: 13.66 seconds, Sherry Cervi, 2013
Bull riding: 95 points, Mike West, 1999; Terry Don West, 2003
Courtesy of PRCA