AQHA/PRCA Horses of the Year Announced
by ProRodeo.com | Oct 04, 2016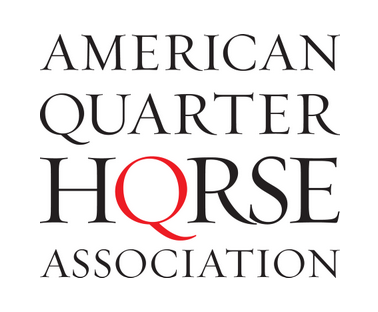 COLORADO SPRINGS, Colo. – Six first-time winners were chosen as American Quarter Horse Association/Professional Rodeo Cowboys Association Horses of the Year, which were announced Oct. 4.
Three horses were named in each of the six categories (there was a tie in the steer roping), with the lone repeat champion being steer wrestling horse Landrys Cadillac (Cadillac).
The bulldogging mount – which also won Horse of the Year in 2014, and was second in last year's voting – is owned by Sterling Wallace of Justin, Texas. Three of the top five cowboys in the steer wrestling WEATHER GUARD® PRCA World Standings rode Cadillac this season.
Ty Erickson, who ended the regular season in the top spot, rode the horse at times in 2016, including picking up a win in Livingston, Mont. Tyler Waguespack, third in the world standings, and Clayton Hass, fifth, each used Cadillac as their predominant mount this season. Waguespack won the Spanish Fork (Utah) Fiesta Days Rodeo on the horse, and Hass was tops at the Cody (Wyo.) Stampede.
"He's the best horse I've ever ridden," Waguespack said of Cadillac. "He stands in the box and doesn't move, and gives guys an opportunity to score on him. He gives you a great pattern out in the field, and it makes it really easy to win something when you have a horse that good underneath you."
Timber Moore's tie-down roping horse, MFO Harvey (Colonel), was second in the Horse of the Year voting last year, and takes over the top spot in 2016.
Moore has owned the horse since 2012, and credits Colonel for helping him reach the Wrangler National Finals Rodeo presented by Polaris RANGER the past three seasons. The two combined for a huge win in Greeley, Colo., this season.
"We've clicked together really well, and he's given me a chance to win every time I've nodded my head," Moore said. "I've had other guys ride him, and they've also had some success, so it's been neat to see that. To have him honored as Horse of the Year means a lot, and it's well-deserved."
Both winners in the team roping are first-timers.
Header Kolton Schmidt, 22, rode Tuffys Badger Chex (Badger) – a horse owned by his father, Ronald Schmidt – and qualified for the first WNFR of his young career. Schmidt and partner Shay Carroll won Wainwright, Alberta, and Schmidt enters Las Vegas fourth in the world standings.
Aboard Zans Colonel Shine (Colonel), heeler Jake Long enters his sixth WNFR third in the world standings. Long owns the horse with his wife, Tasha, and won rodeos in Sheridan and Cody, Wyo., with partner Luke Brown in 2016.
The steer roping featured a tie at the top spot, with Cody Lee's At War Leo (Punchy) splitting the honors with Chris Glover's Tonk Champ (Champ).
Lee enters the Clem McSpadden National Finals Steer Roping fifth in the world, and Glover checks in at No. 12.
Here are the full results in each event:
STEER WRESTLING
1. Landrys Cadillac (Cadillac), owner Sterling Wallace
2. Say Rey Doc (Doc), owner Tom Duvall
3. Derecho Wood (Bam Bam), owners Jule and Heidi Hazen
TEAM ROPING-HEADING
1. Tuffys Badger Chex (Badger) owner Ronald Schmidt
2. RK Tuff Trinket (Bob), owner Riley Minor
3. My Frosty Cocoa (Dolly), owner Dustin Bird
TEAM ROPING-HEELING
1. Zans Colonel Shine (Colonel), owners Jake and Tasha Long
2. Circle Back Jack (Circleback), owners Dugan and Brittany Kelly
3. Rey Shines On Top (Rey), owner Brady Minor
TIE-DOWN ROPING
1. MFO Harvey (Colonel), owner Timber Moore
2. Sort Of Popular (Pouraguaja), owners Fred Werneck and Marcos Costa
3. Smokin Reata (Reata), owner Shane Hanchey
STEER ROPING
1. (Tie) At War Leo (Punchy), owner Cody Lee
Tonk Champ (Champ), owner Chris Glover
3. Zans Roany Jae Bar (Tyroan), owner Shay Good
BARREL RACING
1. CFour Tibbie Stinson (Tibbie), owners Kelly and Ivy Conrado
2. Sadiefamouslastwords (Mo), owners Kerry and Mary Burger
3. TKW Bullysfamous Fox (Foxy) owners Travis and Kimmie Wall
Courtesy of PRCA