Cowboy Christmas Preview: Part Two – Ponoka, Red Lodge Steeped in History
by Bob Stephens, PSN Managing Editor | Jun 22, 2016
Many of the best and most important rodeos of the entire season are staged during Cowboy Christmas – a fast and frantic week that incorporates the Fourth of July run. It's a busy time for contestants, and also for rodeo committees, who plan all year for their big event while working to provide the best opportunity for cowboys and splendid entertainment for adoring and paying fans. Contestants who succeed during Cowboy Christmas often set themselves up to contend for a gold buckle. Committees always seem to succeed, and put on a great show for their communities. When it's over, they try to catch a breath before starting work on the next year's rodeo. We salute six of those committees with Cowboy Christmas on the horizon – the groups from St. Paul, Ore.; Prescott, Ariz.; Ponoka, Alberta; Belle Fourche, S.D.; Red Lodge, Mont.; and Crawford, Neb. All of those rodeo-proud towns are gearing up for their grand entry, and as the big week approaches, we wish a Merry Christmas to all. Cowboy up!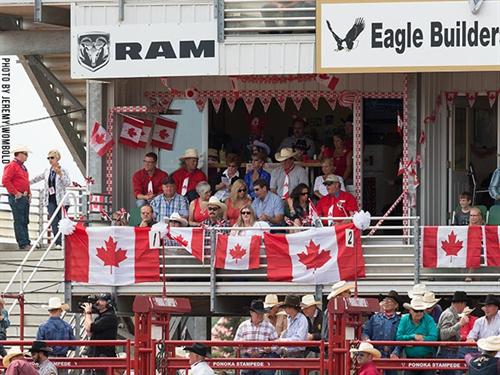 PONOKA STAMPEDE
Ponoka, Alberta
June 27-July 3
ponokastampede.com
This lucrative and important rodeo in Alberta, Canada, may not be the easiest to get to during the hectic week of Cowboy Christmas, but every cowboy wants to try his luck at the Ponoka Stampede. And it's not only because the rodeo was worth nearly $500,000 last year.
"I like to think of it as a cowboy's rodeo," said Gary Harbin, president of the Ponoka Stampede. "It's a rodeo produced by cowboys. My old friend and mentor, Tom Butterfield, used to say, 'Whatever changes you make have to be fair for the cowboys.'"
Obviously, they're doing it the right way in Ponoka. The Stampede, which began in 1936, celebrates its 81st anniversary this year.
"It takes a strong community to support it, and we have about 700 volunteers that help make this happen every year," Harbin said. "I know a lot of them take their vacation time to be part of this."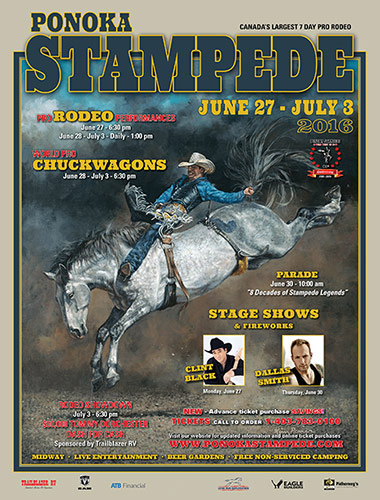 Harbin, now retired, moved to Ponoka at age 23 and was a veterinarian in town for 42 years.
"This is a Western community, the kind of people you like to travel with," he said.
"Ponoka was about 4,000 people when I moved here and today it's about 6,700. But there are 70,000 people who attend the rodeo that week."
Putting on such a big event takes year-round effort, he said. There is also a midway with rides and vendors that coincides with the rodeo, plus beer gardens downtown and at the arena. The Cattle Raffle is another attraction.
"The Cattle Raffle sells out every year," Harbin said. "We sell tickets on a pen of 40 bred heifers. The winner gets the 40 head of cattle or he can take the money, which is $40,000. And anyone with a ticket to the first performance is in the drawing for a RAM truck.
"One of the big drawing cards we've always had is free parking and free camping for fans for the whole week. A lot of people bring their campers and motor homes and spend the week. The more, the merrier.
"The rodeo is the nucleus, and we've got $50,000 added in each event, but it takes sponsorships to make all this happen. When you put the show in front of the people, it brings the sponsorships.
"It all fits together like the pieces of a pie, but you need it all."
The committee spent $1.5 million to build a new grandstand in the mid-1990s and added corporate suites above the bucking chutes five years later to seat another 2,000 fans. They also extended the racetrack for their famed Chuckwagon races from a half-mile to five-eighths of a mile, at a cost of another $500,000.
"This rodeo is part of the heritage of this community," Harbin said. "Mr. Harry Vold was one of the important people in the history of this rodeo as a stock contractor. His son, Wayne, is our present stock contractor and we sub-contract seven or eight more to provide stock.
"We've always tried to put the best stock underneath them for the riding events. We won the Remuda Award several years ago for best stock, and that's voted on by the cowboys out of more than 600 rodeos in North America."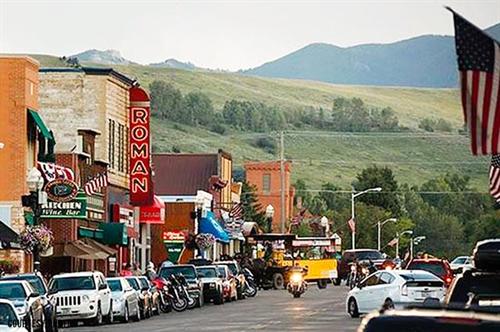 RED LODGE HOME OF CHAMPIONS RODEO
Red Lodge, Mont.
July 2-4
redlodgerodeo.com
The Home of the Champions took its name from favorite son Bill Linderman, the six-time world champion and former PRCA president who called Red Lodge his home. Originally called the Red Lodge Rodeo, the name changed in 1954, the year after Linderman won his sixth gold buckle and second all-around championship.
The Linderman Award, named for Bill, has been awarded each year since 1966 – a year after he died in a plane crash – to the PRCA cowboy who earns the most money in three events, with a minimum of $1,000 in each, and at both ends of the arena. In 2015, only one cowboy accomplished that difficult task as Nebraska native Kyle Whitaker won his seventh Linderman Award.
Beth Boggio, director of the Home of Champions Rodeo, and a member of the committee for a quarter-century, said Red Lodge took part in awarding a Linderman Award a decade earlier.
"Red Lodge was one of the original gateway rodeos that started awarding a Linderman Award to the cowboy who won the most money at both ends of the arena at three rodeos – Cody, Livingston and Red Lodge," Boggio said. "We considered ourselves the gateway rodeos to the NFR (the National Finals Rodeo began in 1959)."
Boggio has lived most of her life in Red Lodge and is proud of the town's rodeo and Western tradition. Red Lodge is also home to 1993 World Champion Bareback Rider Deb Greenough, whose grandfather, Turk, is also a legend along with sisters Alice and Mary Greenough.
"Alice and Mary were bronc riders in the early days of rodeo," Boggio said. "Clint Branger, a great bull rider, is also from Red Lodge and he's grand marshal of our parade this year."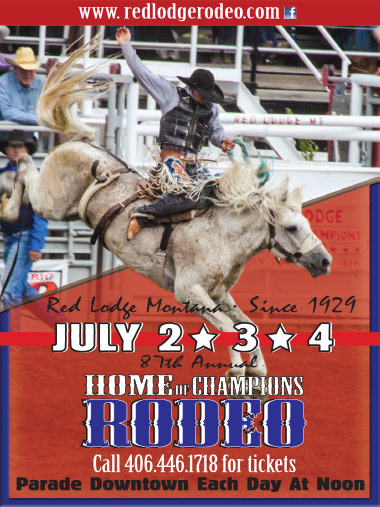 There is a parade on Main Street prior to all three perfs, fireworks on the Fourth of July, and a mechanical bull usually downtown and on the rodeo grounds this year, Boggio said.
"It's a town of about 3,000 people and we really serve up the Old West flavor in our restaurants and hotels," she said. "We've got a great museum and Chamber of Commerce to guide people to kayaking on the river or whatever people want to experience the West."
The genesis of the rodeo was in the 1890s when local cowboys would gather on Sunday to test their bronc riding skills. In 1929, they built an arena and charged admission. The Red Lodge Rodeo Association was formed the next year, and more land was soon acquired to add additional seating.
"Our real claim to fame is we're truly one of the Old West rodeos that is left," Boggio said. "We're not a big commercial entity. Our rodeo is run by ranchers and rodeo people. Our committee is all volunteer. Most of our committee are longstanding members, and it's the help of those dedicated ranchers and rodeo people that continue to build the reputation of Red Lodge rodeo.
"We're truly one of the Old West rodeos, and we're 87 years old this year. We are one of the most beautiful rodeo grounds in America. Our little airport is located right alongside the rodeo grounds. Cowboys fly in and out – we're unique for that – and it's not uncommon to see somebody running across the airstrip, carrying their gear, and climbing the fence."
Red Lodge is the base camp to the Beartooth Mountains. Highway 212 from Red Lodge to Cooke City, Mont., was called "the most scenic drive in America" by CBS correspondent Charles Kuralt. Cooke City is just outside the Northeast game to Yellowstone National Park.
Courtesy of PRCA