For The Record: Ponoka Stampede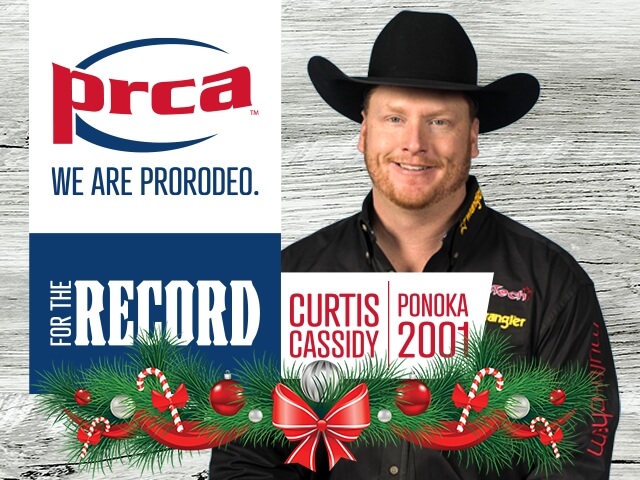 The Great White North presents a golden opportunity for PRCA cowboys during Cowboy Christmas at the Ponoka (Alberta) Stampede. Since 1936, this Canadian rodeo has hosted some of the biggest names in ProRodeo, but only the best leave their mark with a rodeo record.
Those records, and a piece of the Ponoka prize money, will be up for grabs June 26 through July 2. As a part of the Wrangler ProRodeo Tour, fans can catch the Ponoka action on the Wrangler Network on July 1-2.
Ponoka's biggest payout came in 2014 with $472,929.
Bareback rider Travis Whiteside set the Ponoka record in 2008 with a 92.5-point ride.
Steer wrestler Curtis Cassidy set the Ponoka record of 3.2 seconds in 2001.
Team ropers Brock Hanson and Ryan Motes set the Ponoka record in 2012 with 4.3 seconds.
Saddle bronc rider Jacobs Crawley set the Ponoka record of 89.5 points in 2013.
Two tie-down ropers share the Ponoka record of 6.6 seconds. Hunter Herrin set the record in 2007. Tuf Cooper matched his time in 2011.
Ponoka's barrel racing configuration has changed over the years, so under its current setup the record is 16.93 seconds, which was set by Lindsay Sears in 2009.
Bull rider Karson Legault set the Ponoka record of 93 points in 1999.
Courtesy of PRCA