June 27 Acme Unplugged with Brice Long, Whitey Shafer, and Aaron Barker
June 27 Acme Unplugged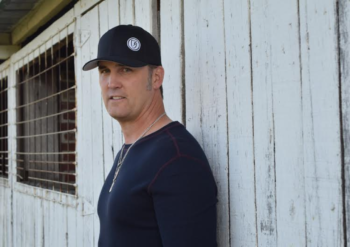 Brice Long
Biography:
Brice Long grew up on a 60-acre farm in Hopkinsville, Ky.  His family's musical interests heavily influenced him as a child.  "Country Music was on the radio in the truck, on the tractor and in the barn," said Long in a 2005 CMA interview. "I just couldn't get enough. I would've crawled inside that radio if I could."
He moved to Nashville in 1993 after finishing college at Middle Tennessee State University in Murfreesboro. He landed his first songwriting job at Starstruck Entertainment and later signed a record deal with RCA Records.
Brice had his first hit as a songwriter when Gary Allan's "Nothing On But the Radio" reached #1 on the Billboard charts.
Randy Houser's "Like a Cowboy" is Brice's most recent hit to top the Billboard's Hot Country Charts. It also garnered Brice his first CMA nomination for Song of the Year.  Other chart topping songs by Long include "Anything Goes" by Randy Houser, "Today" by Gary Allan, "Let's Don't Call It A Night" by Casey James and "What I Can't Put Down," by Jon Pardi.
Brice is currently signed to Word Music Publishing.  He's had cuts with Garth Brooks, Hank Williams Jr, George Strait, Randy Houser, Josh Turner, Reba McEntire, Gary Allan, Chris Young, Darryl Worley, Tracy Byrd, Steve Holy, Randy Travis, Craig Campbell, Jon Pardi, The Grascals, Casey James, Gretchen Wilson, Kevin Fowler, John Michael Montgomery, Porter Wagoner and more.
Brice continues to tour and write.  His self-titled album is available on Itunes or wherever digital music is sold.
Website/Social Links:
Whitey Shafer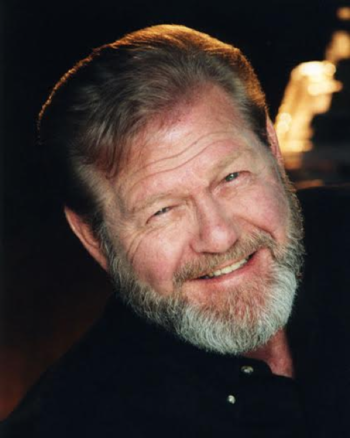 Biography:
Sanger D. "Whitey" Shafer, a prolific songwriter, began his musical career in the town where he was born Whitney, TX. He moved to Nashville in 1967, where he signed his first publishing contract with Blue Crest Music Publishing Company. Two out of three songs he brought to Blue Crest were recorded by George Jones in 1968;"Between My House And Town" and "I'm A New Man In Town".
In the early 1970's, "Whitey" signed an exclusive contract with Acuff-Rose Music. In 1972 "That's The Way Love Goes", became a #1 hit for Johnny Rodriguez. He wrote four songs for George Strait's 1985 album "Does Fort Worth Ever Cross Your Mind," which received the Album of the Year honors from the CMA and the ACM. It has been an enduring classic two decades later and is timeless in its appeal. In 1987, "All My Ex's Live In Texas"written with his wife at the time,  Lyndia Shafer, also became a #1 hit song and was nominated for a Grammy and CMA Song Of The Year.
Whitey has written with and for some of the greatest artists and songwriters known to country music. To mention a few "The Baptism Of Jesse Taylor" Recorded by Johnny Russell and The Oak Ridge Boys; "Tell Me My Lying Eyes Are Wrong" recorded by George Jones; "I Just Started Hatin' Cheatin' Songs Today", "Bandy The Rodeo Clown", "Soft Lights And Hard Country Music", "I Can't Get Over You To Save My Life" all recorded byMoe Bandy.  Sanger D. "Whitey" Shafer had befriended Lefty Frizell, with whom he began co-writing. Their collaborations included "That's the Way Love Goes" and "I Never Go Around Mirrors," two of the most well-known songs in Frizzell's catalog. "That's The Way Love Goes" was also recorded by Johnny Rodrigues, and Merle Haggard. "Rainbow In Daddy's Eyes" is an all out, pure country weeper recorded by Johnny Bush; "I Wonder Do You Think Of Me" was recorded by Keith Whitley. "All My Ex's Live In Texas", "Overnight Success", "Lefty's Gone", "Does Fort Worth Ever Cross Your Mind" were just a few of the songs recorded by George Strait.
Whitey continues his hit songwriting career with artists such as John Michael Montgomery, LeAnn Womack, andKenny Chesney. His legendary writing skills continue to inspire both old and new songwriters in Nashville and across the nation. He has written over five hundred songs and is still going at it strong. His two albums "I Never Go Around Mirrors" and "So Good For So Long" which include many of his greatest hits, along with some of his personal favorites such as "*%!holeitis" are a must for all country music fans. He was inducted into of the Songwriters Hall of Fame in 1989 and currently resides just outside of Nashville, TN with his wife Tracy.
Website/Social Links:
Aaron Barker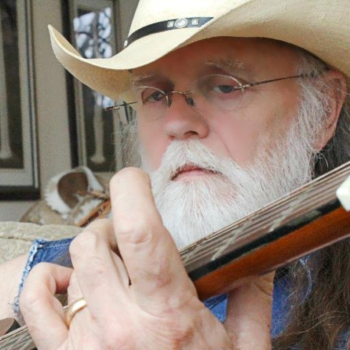 Biography
A Native Texan, Aaron began his musical career in a "Variety Band". During the better part of two decades Aaron toured  the U.S performing at many military bases as well as civilian events. Driving his bus from place to place he began playing with original melodies and lyrics hoping to create his own songs.  His first attempt, "Baby Blue" recorded by George Strait on the "If You Ain't Lovin', You Ain't Livin'" album and went number one in Billboard.
Aaron began developing his own sound, and refining his original material in small clubs and cafes where he would play. One night after a long father and son talk, he wrote "Love Without End, Amen." Believing this would be a song that he would play for his family, Barker decided to see what would happen if he sent it to George Strait. Strait recorded it and it stayed at the number one position in Billboard Magazine for five consecutive weeks.
After a recording deal with Atlantic Records, Aaron continued his writing again and landed  two #1 singles in a row on George Straits', "Easy Come, Easy Go"  &, "I'd Like To have That One Back".  George Strait's  "I Know She Still Loves Me" & "I Can Still Make Cheyenne"  also hit the #1 position.
Aaron's talent for capturing heartfelt music doesn't just lie with Strait.  Doug Supernaws' BNA debut album. released "Not Enough Hours In The Night." Clay bsWalkers'  "Watch This", and "You're Beginning To Get To Me." Neal McCoy's "Love Happens Like That," Aaron Tippin's "I'm Leavin,"  Lonestar's single "What About Now" all added to his list of #1's. Other cuts include artists such as Willie Nelson, Trace Adkins, Tracy Lawrence and many more.
Although not a recording artist himself, Aaron's voice is heard millions of time a year by millions of people as the writer and singer of  many of the radio and television commercials for the Blue Bell Ice Cream Company. These include "Have Yourself A Blue Bell Country Day" and "The Good Ol' Days". The current  "There's More Than Just Ice Cream in a Carton of Blue Bell" was also written and performed by Aaron. Aaron is a member of the "Texas Heritage Songwriters Hall of Fame "  and currently resides in Tennessee.
Website/Social Links