Les Schwab Makes Mark in Elk Country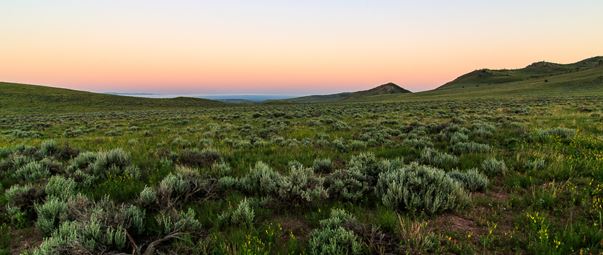 MISSOULA, Mont. — The Rocky Mountain Elk Foundation and Les Schwab Tire Centers are teaming up for the 16th year in a row to make a positive impact on behalf of elk and elk country.
"We are grateful to our conservation partners at Les Schwab," said Steve Decker, RMEF vice president of Marketing. "Our relationship allows the RMEF to better carry out our conservation mission."
For 2017, Les Schwab is donating a stainless Remington M700 ADL .30-06 with 3-9×40 scope and gun case to 130 RMEF chapters across the western United States.
"Les Schwab has been a proud supporter of the Rocky Mountain Elk Foundation for many years," said Greg L'Hommedieu, vice president of Store Sales & Operations. "Through the Les Schwab Country Rifle Drawing, we have helped raise millions to help to ensure the future of elk and other wildlife."
To date, Les Schwab donated 1,790 guns to RMEF chapters that raised more than $2.4 million across the western United States. That level of support helped RMEF conserve more than 14,400 acres of wildlife habitat.
"We appreciate the long-time support of Les Schwab Tire Centers, their leadership and their employees across the West," added Decker.
About the Rocky Mountain Elk Foundation:
Founded over 30 years ago, fueled by hunters and a membership of nearly 220,000 strong, RMEF has conserved more than 6.9 million acres for elk and other wildlife. RMEF also works to open and improve public access, fund and advocate for science-based resource management, and ensure the future of America's hunting heritage. Discover why "Hunting Is Conservation™" at www.rmef.org or 800-CALL ELK. Take action: join and/or donate.
Courtesy of RMEF