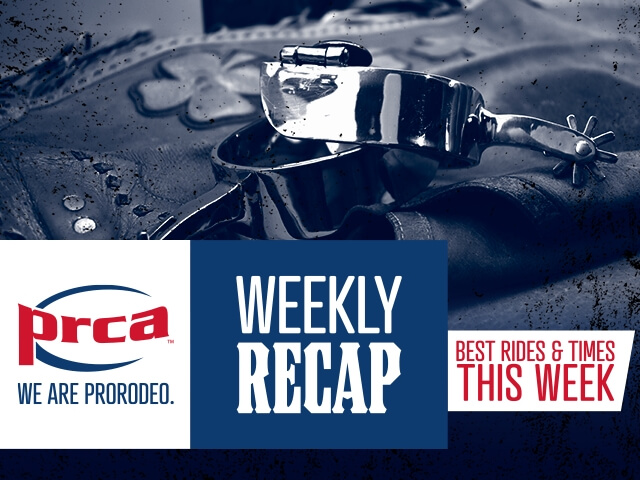 The fastest times and highest scores might not always make the record book, but they certainly make a lasting memory for the fans and competitors. With about 650 ProRodeo competitions held across the Western Hemisphere each year, there are plenty of opportunities to make a memorable ride.
Although the prize money differs from one competition to the next, the judging remains consistent across the board.
There were 30 ProRodeo competitions June 4-10 and each ride was a chance to be the best of the week. Here's a look at the highest scores and fastest times for each event during that period.
Bareback rider Clayton Biglow made a 90-point ride on Bridwell Pro Rodeos' Black Berry Juice at the Livermore (Calif.) Rodeo on June 8.
Steer wrestler Gabe Soileau made a 3.4-second run at the 101 Wild West Rodeo in Ponca City, Okla., June 7.
Team ropers Cody Snow and Wesley Thorp made a 3.8-second run at the Parker County Sheriff's Posse Frontier Days and PRCA Rodeo in Weatherford, Texas, June 5.
Two saddle bronc riders made 88-point rides this week. First, Wade Sundell hit the mark on Pete Carr Pro Rodeo's Sweet Maria in Weatherford on June 7. The next day, Ryder Wright made the same score on Big Bend Rodeo's Majorhuckleberry at the Sisters (Ore.) Rodeo.
Tie-down roper Timber Moore made a 7.2-second run at Weatherford on June 5.
Steer roper Chet Herren made an 8.3-second run at the Pioneer Days Rodeo in Clovis, N.M., June 8.
Barrel racer Kenna Kaminski stopped the clock in 15.16 seconds at the Crosby (Texas) Fair & Rodeo on June 9.
Bull rider Aaron Pass made a 90-point ride at the Gladewater (Texas) Round-Up Rodeo on Rafter G Rodeo's Johnny Thunder on June 8.
Courtesy of PRCA