Home of the Western Lifestyle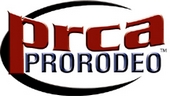 PRCA COVERAGE ON THE WRANGLER NETWORK.
Wrangler Network is the official site to see live PRCA rodeo online. We're the new source for dozens of live events and video coverage of the largest and oldest rodeo-sanctioning body in the world. The recognized leader in professional rodeo is the PRCA. Learn more at
ProRodeo.com.