Trey Benton III – Rock Island, Texas ($110,471)
4-time WNFR qualifier
1-time RNCFR qualifier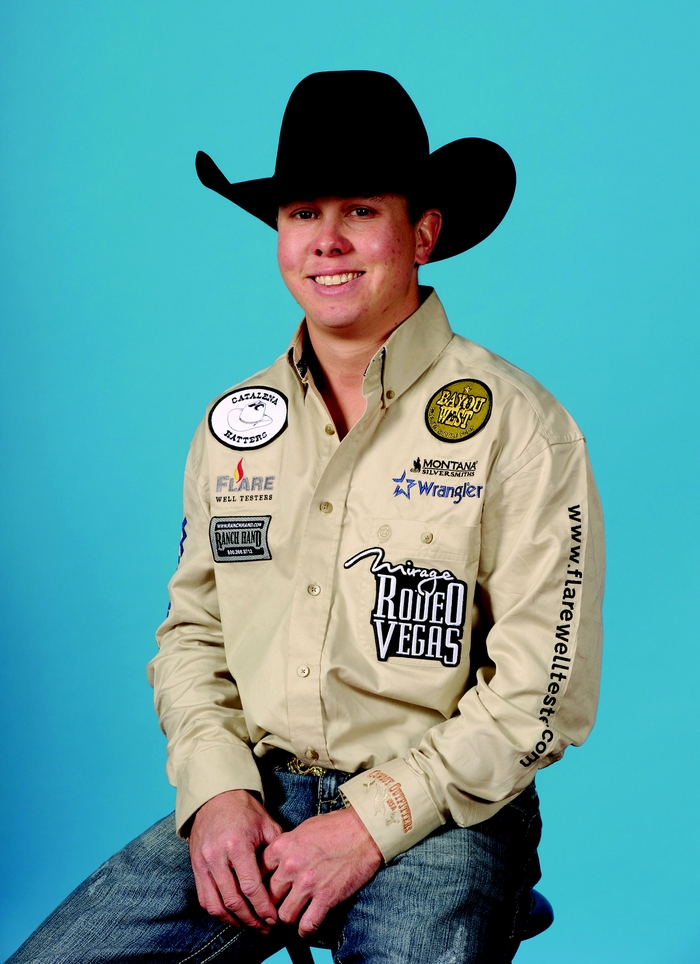 Trey Benton returns to Las Vegas for the Wrangler National Finals Rodeo for the fourth time.
His first trip in 2012 was as the Resistol Rookie of the Year in bull riding. He returned in 2013 and 2014 where, in 2014, he finished third in the world standings.
In the three years since Trey last qualified for the NFR, there have been some hard times for the 26-year-old Rock Island, Texas cowboy. Trey has survived some potentially career-ending injuries. His femur snapped when a bull stepped on his leg in 2014. He's had ACL surgery on both knees. And, then there was an infection in his face when he suffered a broken eye socket.
Overcoming a couple of years of regaining strength and confidence, Trey is back winning titles and earning money. He won at ten events this season, including the Wranglers Champions Challenge in Sioux Falls, South Dakota. Earning $110,470 for the season, Trey starts the 2017 NFR in sixth place in the world standings.
Trey became hooked on riding when he got on the back of a sheep when he was six-year-old. He rode bulls in junior high school and was the reserve champion bull rider at the 2005 Junior High School National Finals.
An all-around cowboy, Trey went to the National High School Finals Rodeo in both calf roping and bull riding in 2009 and 2010 respectively. He can team rope at both ends of the competition, and still enjoys roping.
It was Mack Altizer of Bad Company Rodeo who helped Trey gain his excellent bull riding skills by putting him on the back of some good bulls when Trey was 14.
Trey has a college degree in agricultural communications, but he has no plans to quit bull riding any time soon. He enjoys working on the family ranch and wakeboarding with his friends when he's away from rodeo. But don't ask him to go for a ride in a roller coaster. It's not going to happen.
Presented by: