Clay Elliott – Nanton, Alberta ($89,332)
1-time WNFR qualifier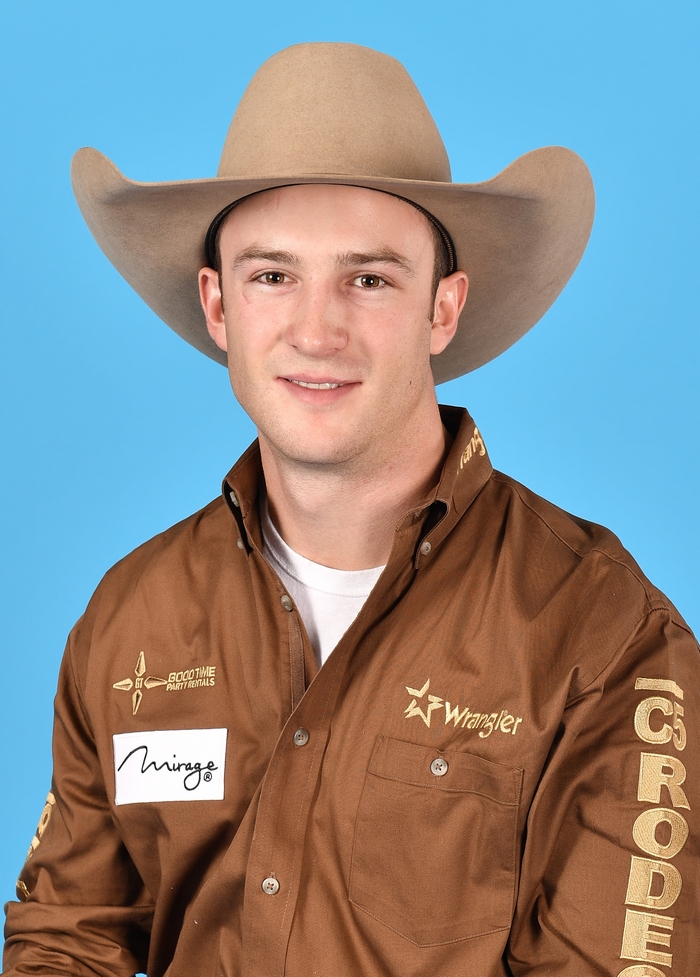 To be the best, it helps to learn from the best and that's what Clay Elliott has done to get to his second Wrangler National Finals Rodeo.
From the time he was a little kid, with a bull-riding father, Clay wanted to be a cowboy. And, that included not just being on a ranch somewhere, but traveling across North American and competing at rodeos.
When he found himself itching to get on bucking horses, he went to Canadian standouts Rod Hay and the late Winston Bruce. When it was time for college, he moved to Oklahoma and attended Panhandle State University where he could learn from Craig Latham and Robert Etbauer.
That earned him a college championship in 2015. He also was competing in the PRCA and finished 17th in the world standings. He was confident that he could ride the rankest horses and compete against the best.
Last year he was the top saddle bronc rider in Canada and qualified for his first NFR. He is now looking forward to his second trip to Vegas where he will start the competition in 11th place with $89,332.
Clay has a brother, Ty, who rides bulls. In 2011, they lost their mother, Mona, who had been fighting a battle with cancer. They started Mona's Cowboy Inspiration Fund, which has been helping ranching and rodeo families in need since that time.
Last October, they hosted a bronc riding school in Clay's hometown of Nanton to raise money for the fund. Many of the best bronc riders in Canada showed up to help and it was deemed a huge success.
Canada can be very proud of Clay Elliott and his dedication to not just his own success, but to keeping his mom's legacy of helping others going. Canadian rodeo fans will have their flags waving every time he nods his head in the Thomas and Mack Center in December.
Presented by: