Jake Watson – Hudson's Hope, British Columbia
1-time WNFR qualifier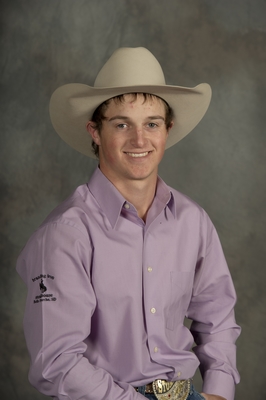 Jake Watson finished the 2015 season in 49th place – just high enough. That earned him a spot at the San Antonio Stock Show Rodeo and set him up for his 2016 season.
At the time he had no idea just how important that would be. When he left San Antonio he had earned the saddle bronc riding championship and $25,168. That is more than one-third of his season earnings and put him in a spot to qualify for his first Wrangler National Finals Rodeo (NFR).
The former student at Oklahoma Panhandle State University in Goodwell, qualified for the NFR in the 15th spot with $68,159 earned during the regular season. He got the final spot by less than $2,000 over Tyrell Smith from Great Falls, Mont.
Jake, the youngest of six children, was raised on a ranch. His siblings competed in rodeos and his hauled them all over until Jake was 12 and they had all finished with high school rodeo. Instead of following along and rodeoing, Jake started playing hockey, a sport that he still enjoys today.
When he was a junior in high school he had had enough of hockey and got involved in rodeo again. He competed in steer wrestling, tie-down roping and team roping then added saddle bronc riding to his repertoire.
Jake competed in all of those events in college before specializing in the saddle bronc riding. He attended schools put on by Rod Hay and Skeeter Thurston who are both multiple NFR qualifiers.
After all the miles that Darwin and Angie have driven to haul their children to rodeos, they now need to make a new travel plan. They will either make a 29-hour drive to get to Las Vegas or take a 10-hour flight that has multiple stops to watch their favorite saddle bronc rider in action in the Thomas and Mack Center.