Ryder Wright – Milford, Utah ($165,078)
3-time WNFR qualifier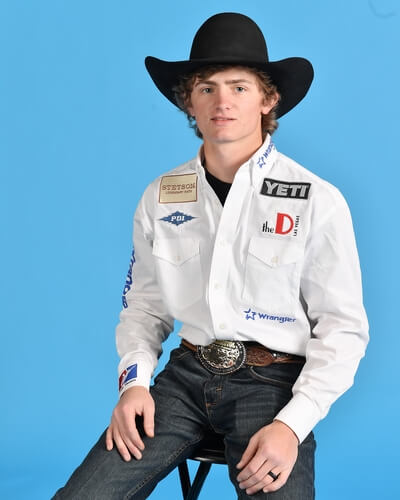 It's hard to imagine any cowboy joining the PRCA, and just two years later having earned over half a million dollars, but that is just what Ryder Wright has done.
He joined the PRCA in 2016, won the Rookie of the Year title in saddle bronc riding and qualified for his first Wrangler National Finals Rodeo. The next year, he was back again and left Las Vegas with his first gold buckle.
Ryder made his first trip to Las Vegas in 14th place and finished in fourth. Last year he started in eighth and won the world championship by $2,651. This year, he has had his best regular season yet and will start in second place with $165,078.
He spent the early part of the season letting the reality of the world championship set in. He was 13th the end of February and only moved up on position during the next four months. After the lucrative Fourth-of-July holiday he was 8th. With wins at Salinas, California and Nampa, Idaho, later that month he moved up to third.
The last two months of the season, he caught another gear and won over $65,000. Now he is hoping that gear holds through this year's NFR. He also got a nice $100,000 bonus for winning the non-sanctioned Calgary Stampede.
That win was even more special for Ryder as his wife, Cheyenne, and daughter Bexley were there with him. For most of the season, Ryder has been traveling with his brother Rusty and his uncle Spencer.
His father, two-time world champion, Cody Wright, started out the year, but when an injury had him on the sidelines, he used his cell phone to keep up with his boys. Cody still does all of the entering and rarely a day goes by that he doesn't talk to them.
In 2016, when Ryder rode at the Thomas and Mack Center, his dad and brother were also competing. This year, it is Ryder and Rusty along with their uncle Jake and uncle-in-law Coburn Bradshaw that are in the field.
Whether or not Ryder leaves Vegas this year with another gold buckle remains to be seen. What is almost a given is that he will win his share of rounds and add a big chunk of money to his regular-season earnings.
Presented by: