Ryder Wright – Milford, Utah ($99,361)
2-time WNFR qualifier
1-time RNCFR qualifier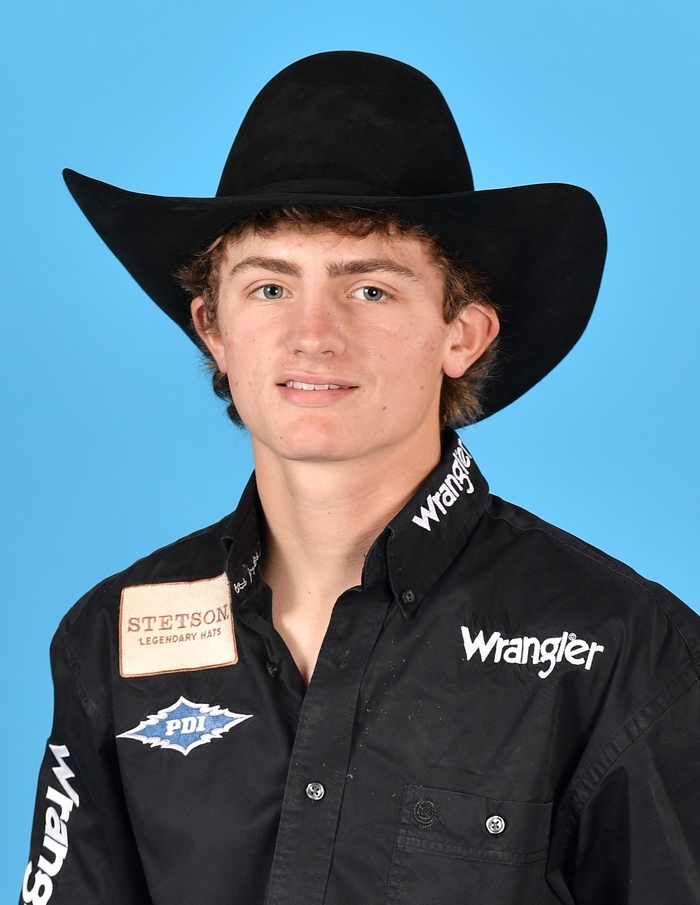 When Ryder Wright rode into the Thomas and Mack Center last year for the first time, he acted just like a veteran who had been competing on rodeo's biggest stage for years.
He qualified for his first Wrangler National Finals Rodeo in 14th place. Then, at just 18-years-old and on the very first horse he rode, he won the round. And, he did that three more times becoming just the third man in history to win four consecutive rounds. He also won the ninth round and collected $141,154 in Las Vegas to finish the season in fourth place in the world standings.
Ryder's stellar performance didn't surprise his family or fans. They have watched him come through the ranks of rodeo to be among the best and have had high expectations for him from the get go. His father is two-time world champion Cody Wright. Rusty, his older brother had made two trips to Vegas to compete and all three of them were in last year's field.
This year, Ryder had the most success of the immediate family and will be the only one riding at the NFR. He won't be the only member of the Wright clan however. His two uncles, Jake and Jesse made it as well as his aunt Rebecca's husband, CoBurn Bradshaw.
In 2016, it took a season-ending push to get Ryder to his first NFR. He has had success throughout the year in 2017 and will start the competition in eighth place with $99,361 in regular season earnings.
Ryder's girlfriend, Cheyenne, made the trips to the South Point with him last year to get his buckles. This year, she is his wife and the couple had a baby girl, Bexley Ray, who was born July 16th.
The electricity in the air at the Thomas and Mack Center went up a notch before Ryder nodded his head last year. With the success he had there, his growing family and the veteran attitude that has gotten him this far, that electricity is expected to be palpable once again.
Presented by: