Jacob Talley – Keatchie, La.
1-time WNFR qualifier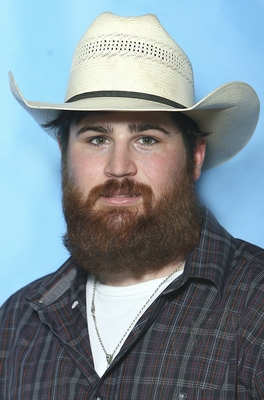 Just four days after the regular rodeo season was over and Jacob Talley knew that he would be competing at his first Wrangler National Finals Rodeo, he experienced another life-changing event.
Jacob asked his girlfriend Erin Duncan to become his wife. She said yes and the two are now making wedding plans. Those plans will be put on hold during the NFR as Jacob concentrates on the competition in the Thomas and Mack Center.
The fifth-year member of the PRCA has qualified in eighth place with $71,302 in regular season earnings. This more than doubles his career earnings of $70,613. With the money available at the NFR, he has the potential to more than triple those career earnings.
Prior to 2016, the highest Jacob had finished was 52nd in 2014. This year he went for it, traveling coast to coast and it paid off. His success started in the spring with winning nearly $6,000 at the Clovis (Calif.) rodeo. His biggest win was at the Dodge City Round-Up Rodeo in Kansas last August where he earned $6,237.
While Jacob grew up in a ranching and rodeo family, he didn't start steer wrestling until he was a junior in high school. He had focused on football prior to that and hadn't even ridden horses much. Then he went to Tom Carney's steer wrestling school and was hooked from the start.
His family was very involved with raising bucking bulls and fulfilled his grandfather's dream when they produced Asteroid who won the Professional Bull Rider's World Champion Bucking Bull in 2012. The family also owns a water well drilling company that keeps them all busy. They put their whole hearts into everything they do and always put God first. That's a formula that has been working especially well for Jacob this year.