Jason Thomas – Benton, Ark.
1-time WNFR qualifier
1-time RNCFR qualifier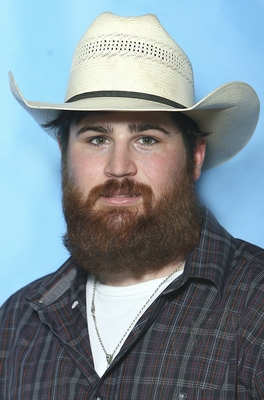 When Jason Thomas won the steer wrestling title at the College National Finals Rodeo in 2011 for Louisiana's McNeese State University, fans knew it was just a matter of time before he would play on rodeo's biggest stage.
He joined the PRCA in 2013, and fulfilled a goal winning the steer wrestling rookie of the year and finished the season in 29th place. The next year he was 31st and last year finished 25th with $44,224 in earnings.
This year, he more than doubled that and enters his first Wrangler National Finals Rodeo (NFR) in second place with $90,637 in regular season earnings. The season started off with a bang for him with a big win at the $1.6 million San Antonio Stock Show Rodeo.
The $24,713 that Jason collected in the Alamo City last February jumped him up to first place in the world standings. He was still number one after Cowboy Christmas in July and now trails Ty Erickson by less than $3,000. The steer wrestling promises to be very exciting in Las Vegas and Jason is going to do everything he can to stay in the mix.
Jason is the first Arkansas steer wrestler to qualify for the NFR since Ken Boen from Fort Smith in 1948. As the lone representative from the state, he will be carrying his state flag in the Grand Entry getting a little taste of the electricity in the Thomas and Mack Center before he actually competes.
Horsemanship is very important to Jason and he is likely to be riding Frosty, a horse he trained himself. His mom is a former competitor and gives riding lessons. His dad owns an insurance and real estate business. His older brother Sean goes with him occasionally and can be found videoing Jason's competition. They are going to find time in their busy schedules to be on hand for Jason's debut at this year's NFR.