Ty Erickson – Helena, Mont. ($163,152)
4-time WNFR qualifier
3-time RNCFR qualifier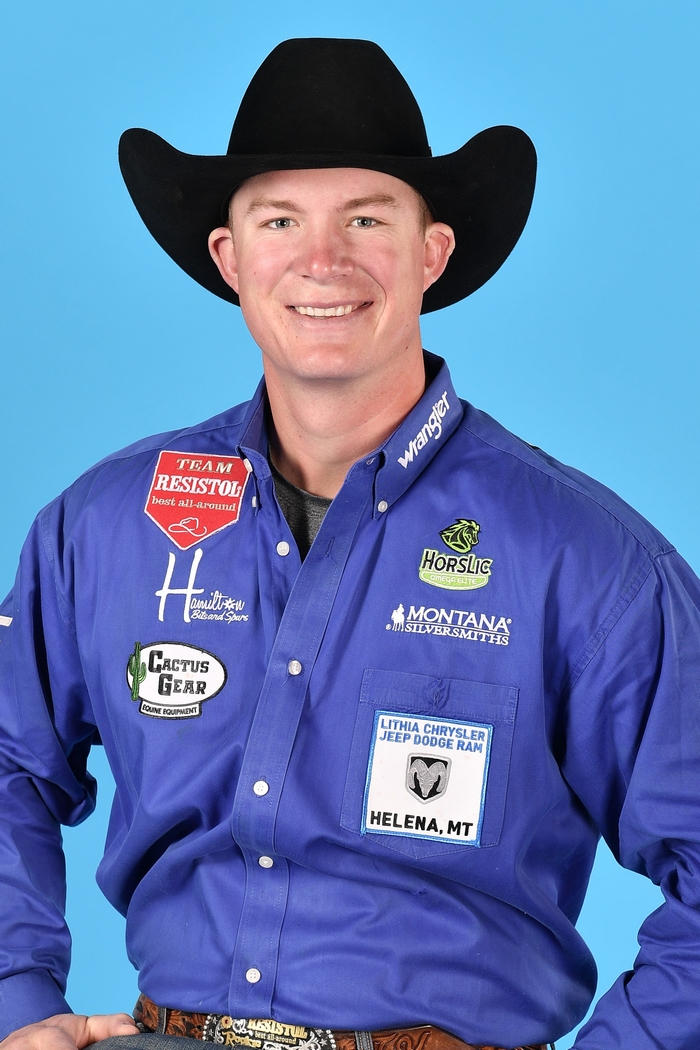 For the second consecutive year, Ty Erickson from Helena, Montana is entering the steer wrestling at the Wrangler National Finals Rodeo in the number one spot.
Last year, the NFR didn't go as he had hoped. He watched his traveling partner Tyler Waguespack walk away with the gold buckle. Ty won $52,731 in Las Vegas and finished the year in seventh place.
He started 2017 more determined than ever, and that determination paid off in big wins at Denver, Fort Worth and San Antonio. He tied for second in Denver with Waguespack, then went on to Fort Worth and added $8,632 to his earnings. San Antonio really set the pace for the athletic cowboy. He earned the championship there and $21,604. By the first of April, he was less than $1,000 away from the $92,942 that he entered last year's NFR with.
Ty's $163,152 in regular season earnings this year set a new record for his event and gives him a $42,000 lead when he nods his head the first time in the Thomas and Mack Arena in December. His success the past four years has a lot to do with horsepower. While it's been a great year, he has also had to do it without his main mount, KR Montana Shakem, that was the 2015 AQHA/PRCA steer wrestling horse of the year. Shakem was retired after the Montana Circuit Finals last January.
With Ty's, do what it takes (#DoWit) attitude, athleticism and dedication, there is little doubt that he will emerge at the top of the world standings. When he does, he would be the first Montanan to win a gold buckle in that event since the legendary Bill Linderman in 1950.
Montana pride runs in Ty's veins. He qualified for the College National Finals Rodeo all four years that he attended Montana State University where he graduated with a degree in business and marketing. Just after college he started dating Cierra Kunesh and they are planning a wedding next year.
Ty's parents, Sid and Janet, along with his brother, Josh, will be leading Ty's fan club at the Thomas and Mack Center. From the time he rides in the grand entry carrying the Montana flag, until the last steer is run, Ty's fans have a lot to look forward to at this year's NFR.
Presented by: