Garrett Rogers – Baker City, Ore. ($75,614)
2-time WNFR qualifier
1-time RNCFR qualifier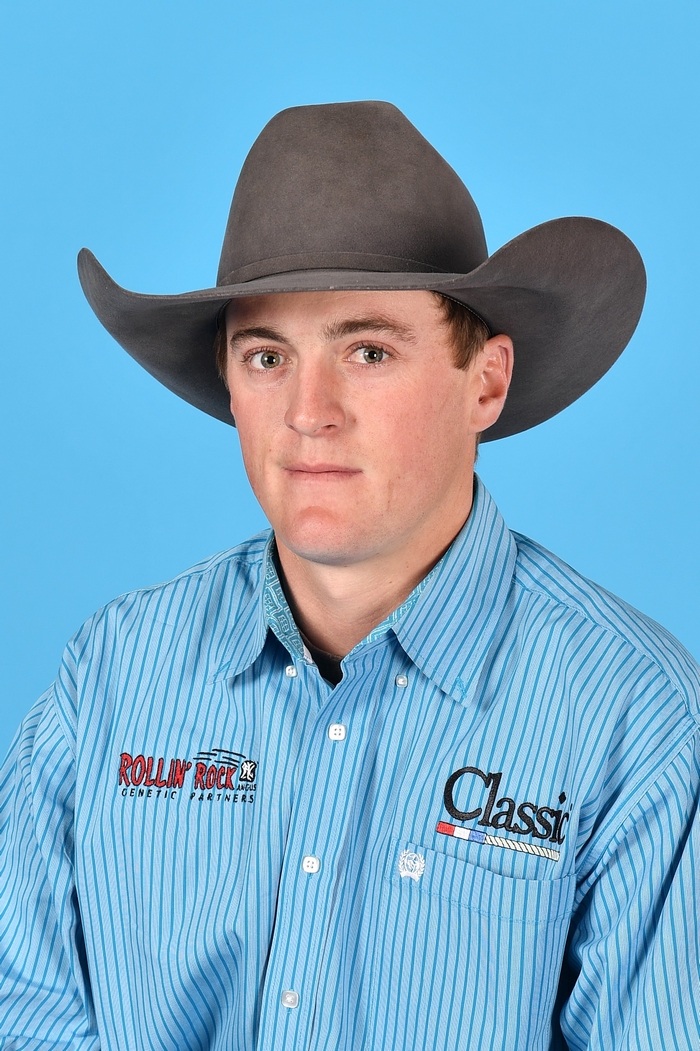 Last year, Garrett Rogers qualified for his first Wrangler National Finals Rodeo, confirming that the decision to switch ends was the right one.
He joined the PRCA in 2013 and was heeling and competing in the Columbia River Circuit. Then he started heading and roping with Jake Minor from Ellensburg, Washington. They had some success at their first NFR winning $36,795, but it wasn't what they had hoped for.
It did motivate the duo to try again. This year Garrett enters the competition in 14th place with $75,614 in earnings. He and Jake got their year off to a good start last March. They won Rodeo Austin in Texas, and tied for the win at the Parada Del Sol in Scottsdale, Arizona. Austin added $11,804 to their earnings. They got another $2,000 in Scottsdale. That bumped Garrett to sixth in the world standings.
Qualifying for his first NFR last year was a confirmation that he could rope against the best in the world. Coming back and doing it again is proof that the second-generation roper should be there. Both of his parents, Paul and Carla rope, along with his sister Kylee.
Garrett grew up just an hour and a half east of the famed Pendleton Roundup. It's the perfect place for a guy who loves to hunt and fish when he's not roping. And, in the winter he might get some snowmobiling in as well.
He might have time to pursue some of those hobbies after Dec. 16th when he ropes for the 20th time in the Thomas and Mack Center. But there will be Christmas to look forward to as well. Garrett and his wife, Chancey, have a daughter, Remmy. A good NFR would mean a good Christmas for all.


Presented by: