Kaleb Driggers – Albany, Ga. ($133,977)
6-time WNFR qualifier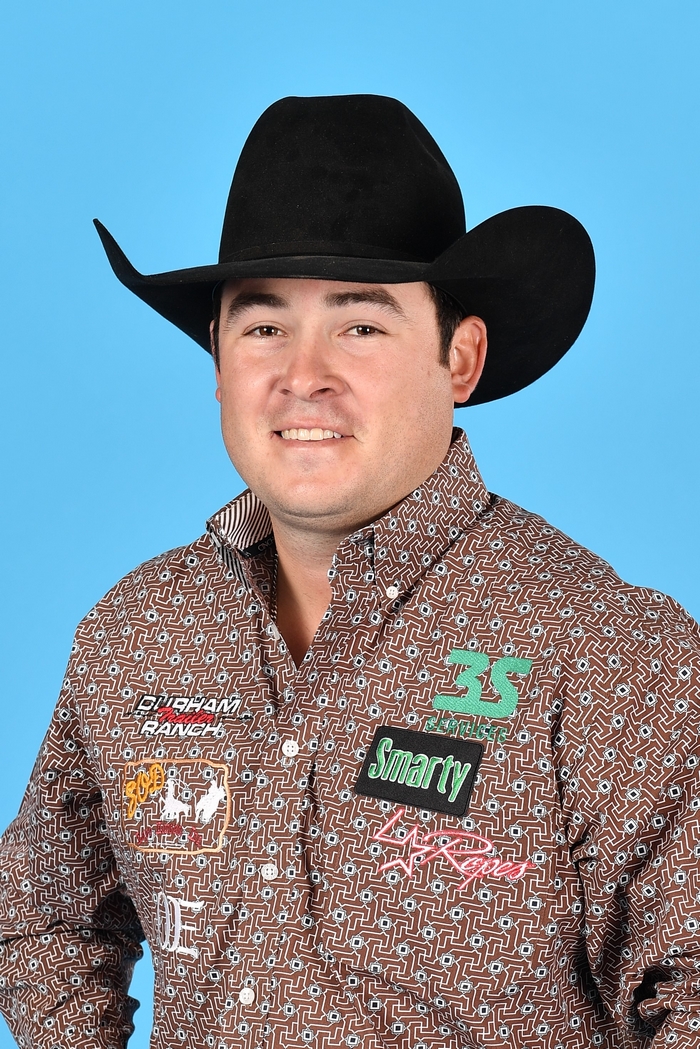 Kaleb Driggers is entering the Wrangler National Finals Rodeo in the top spot for the second consecutive year.
It is also the second time that he is roping with the same partner, Junior Nogueira. This will be his sixth trip to the NFR, but the only time he has entered with the same partner. In the past he has roped with Travis Graves, Patrick Smith, Jade Corkill and the man that got him started in the PRCA, Brad Culpepper.
Brad, who also hails from Georgia, took a young Kaleb under his wing back in 2009, taught him about the rodeo road, entering, and taking care of business. That led to a rookie of the year buckle and a near-miss in the team roping as he finished 16th in the world standings.
There was a big lesson in that 16th spot as well. He and Brad competed at the 2011 NFR together. Kaleb had won enough money to compete on rodeo's biggest stage, but had miscalculated the number of rodeos he could count.
Dealing with rodeo's disappointments and maintaining a will to win and succeed has kept him driven. He has finished twice as the reserve world champion and watched his partners get gold buckles.
He helped Jade Corkill win the first of his world titles in the heeling and just last year Kaleb was instrumental in Junior's all-around championship. Both of those times, Kaleb finished second in the heading standings.
For Kaleb's family and fans, the question is not if he will win a gold buckle, but when. Just last January, he passed $1 million in career earnings at the Sandhills Stock Show Rodeo in Odessa, Texas. Twice he has won RFD-TV's The American. He and Junior are coming off of a big win at the United States Team Roping Championships in Oklahoma City. He knows how to win.
While he wasn't born with a rope in his hand, his parents, Nick and Laura, watched his natural inclinations Before he could walk, he got ahold of the belt from his mother's bathrobe and was swinging it. He literally used anything he could as a rope and roped whatever was available, including his sister, Kelsey. It all made for strong family bonds.
Kaleb's family will be watching their favorite son and brother as he tries to win that elusive gold buckle this year. Whenever he does get that gold buckle, he will be the first team roper from the state of Georgia to win rodeo's ultimate prize.
Presented by: