Luke Brown – Stephenville, Texas ($111,611)
10-time WNFR qualifier
4-time RNCFR qualifier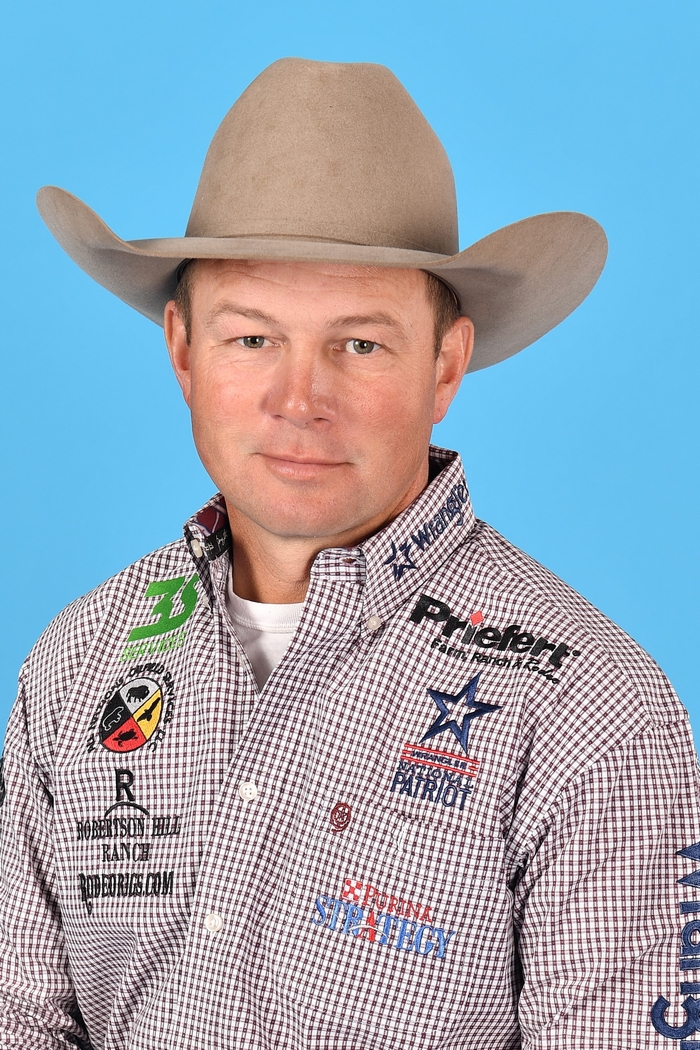 Luke Brown didn't grow up in an area where he could go rope every night. Rock Hill, South Carolina is better known for its historic charm, nature trails and parks than equestrian endeavors.
That didn't stop Luke from becoming one of the best headers in the industry. He competed in team roping, tie-down roping and steer wrestling in high school and won six titles for South Carolina. He knew if he was going to progress and pursue his dreams, he'd need to move west.
Luke spent two years at Howard College in Big Spring, Texas, where he received an associate's degree in agriculture. In Texas he could do more than just practice, he could go to a jackpot nearly every day and the competition would be tough.
He joined the PRCA in 1998 and began the journey that would lead him to nine Wrangler National Finals Rodeo qualifications. He starts this year in fourth place with $111,611 earned during the regular season.
His career is nothing short of amazing. His first NFR qualification came in 2008 and he hasn't missed a year since. In 2010, he won the average with Martin Lucero heeling. He did it again in 2013 roping with Kollin VonAhn. He has twice been a reserve world champion.
Last year, he entered the NFR in third place roping with Jake Long and that is where he finished the season. He and Jake are roping together again this year.
Luke's parents, and two brothers have been very supportive of his career choice. He grew up with horses and his father, Luke Jr., started roping about the same time as his son did. His wife Lacy, and daughter, Libby, often travel with him and make those long road trips and time away from home worth every bit. A gold buckle would be icing on the cake.
Presented by: