Riley Minor – Ellensburg, Wash. ($96,587)
8-time WNFR qualifier
4-time RNCFR qualifier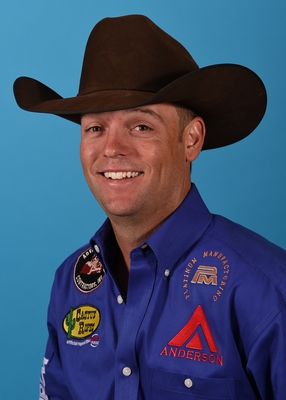 Riley Minor's summer counted in a big way in and out of the arena.
Riley joined the PRCA in 2006 and just two years later qualified for his first Wrangler National Finals Rodeo heading for his older brother Brady. In fact, all eight of his NFR qualifications have been with his brother.
This year started off slow for the duo with a lot of hiccups at PRCA sanctioned rodeos. Then, they had a $100,000 win at RFD-TV's The American and while the money helped support their families and goals, it didn't put them in the standings.
The first of June rolled around and they were still out of the top 20 in the world. With plenty of good rodeos left, they knew they still had lots of opportunities. And, Riley was anticipating the birth of his daughter which put everything into perspective.
On June 12, his wife, Jordan, gave birth to Monroe Crossley Minor. "God blessed us with this little bundle of joy. What a lifechanging experience to hold your own baby," he posted on his Facebook page.
There wasn't much time to sit back, relax and just hold Monroe. They had to get to the Reno Rodeo where they earned $3,342 and then it was time for Cowboy Christmas. A win at the Greeley (Colorado) Stampede and checks from other rodeos saw him move up to ninth in the world standings.
That winning continued and he will enter his eighth NFR in sixth place with $96,587 in regular season earnings. At last year's NFR, Riley took $138,192 out of the Thomas and Mack Center and finished fourth in the world. He also surpassed $1 million in career earnings.
The family's rodeo roots run deep and the success that they have had as professional team ropers has not been taken for granted. Ellensburg, Washington is very proud of the Minor family. Riley is hoping to give his hometown and family even more to be proud of at this year's NFR. Regardless of what happens in the arena, he already won big with the birth of Monroe.
Presented by: