Brady Minor – Ellensburg, Wash.
8-time WNFR qualifier
5-time RNCFR qualifier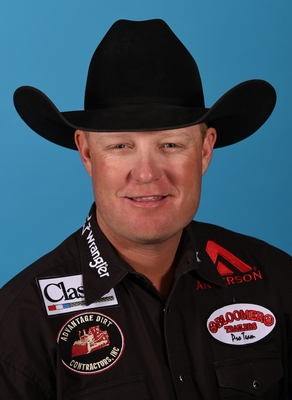 There's a rodeo family from Washington that has put their hometown of Ellensburg on the map.
Brady Minor was the first member of that family to qualify for the Wrangler National Finals Rodeo (NFR). He did that in 2006 heeling for Garrett Tonozzi. Then he started roping with his younger brother Riley. They qualified for the NFR in 2008 and now Brady is making his eighth trip to Las Vegas to compete for rodeo's championships.
Much of Brady's success the past three years can be attributed to his horse Rey Shines on Top. "Rey" won the PRCA/AQHA heeling horse of the year in 2014 and 2015. This year, he finished in third place.
Of course it takes more than horsepower to be among the world's best. Brady has the talent and dedication, but most importantly the support of the most famous rodeo family in the Kittitas Valley.
Sadly, this year's NFR will be without the Minor's maternal grandmother Janis Anderson who died just days after their hometown rodeo. Janis was among their biggest fans. A roper herself, one of her happiest times was when she actually got to rope with the boys 10 years ago.
The next generation was added to the family in February of 2015 when Brady's wife Ashley gave birth to their son Maverick. Brady enters the 2016 NFR in fifth place with $80,566 in regular season earnings.
Riley and Brady have qualified for the last four NFRs consecutively. Their horsemanship and skills, ability to rope together and keep their brotherly bonds makes them winners in and out of the arena. Add a very supportive family to that equation and see what happens.