Jake Long – Coffeyville, Kan. ($103,082)
7-time WNFR qualifier
2-time RNCFR qualifier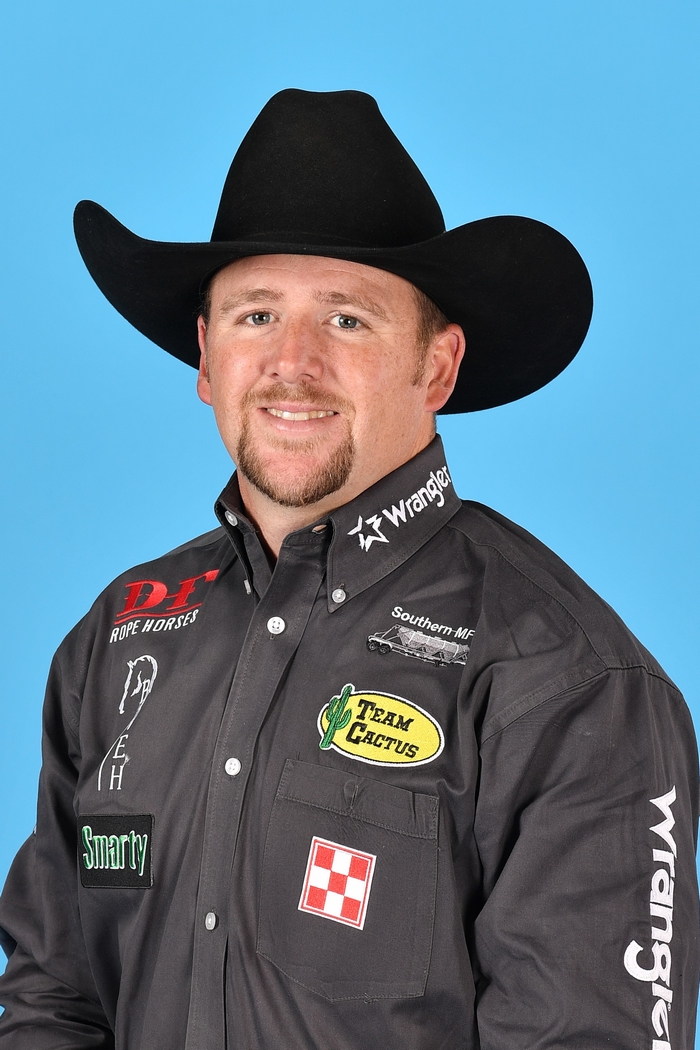 Jake Long is quick to count his blessings. First and foremost is his family which includes a four-legged member.
In 2010, Jake and his wife, Tasha, purchased a six-year-old sorrel gelding from Dixon Flowers Performance Horses, Zans Colonel Shine. "Colonel" had been competed on in all three roping disciplines at AQHA horse shows. He had never been to a rodeo, but Jake wanted to take a chance on him.
He gave him time to adjust and learn. Today, that horse is one of the best in the nation and possibly one of the best of all time. Colonel has been voted the PRCA/AQHA heeling horse of the year for the second consecutive time.
He has also helped Jake qualify for the NFR for the seventh time where he will start the competition in fifth place with $103,082 earned during the regular season. Another blessing in Jake's life is his roping partner, Luke Brown.
They started roping together in 2016. Jake qualified for the NFR in third place, won $123,596 in Las Vegas and finished the season third in the world standings.
This year, they won four rodeos and picked up a lot of checks at others. They also won the prestigious Bob Feist Invitational Roping in Reno last June.
Growing up on a Kansas ranch, Jake learned the value of hard work early on. His father and Coleman Proctor's father roped together while the boys were growing up. An everlasting friendship was forged. They qualified for two NFRs together before switching partners. Coleman has qualified again and they will be encouraging each other through 10 nights of competition in the Thomas and Mack.
Jake and Tasha have two daughters, Haven and Haizlee. They will all be in Las Vegas watching husband and father catching hind feet. They will also be making sure that the four-legged Colonel gets the best of care and attention he deserves – and that is a lot.
Presented by: